A Gift That's Custom-Made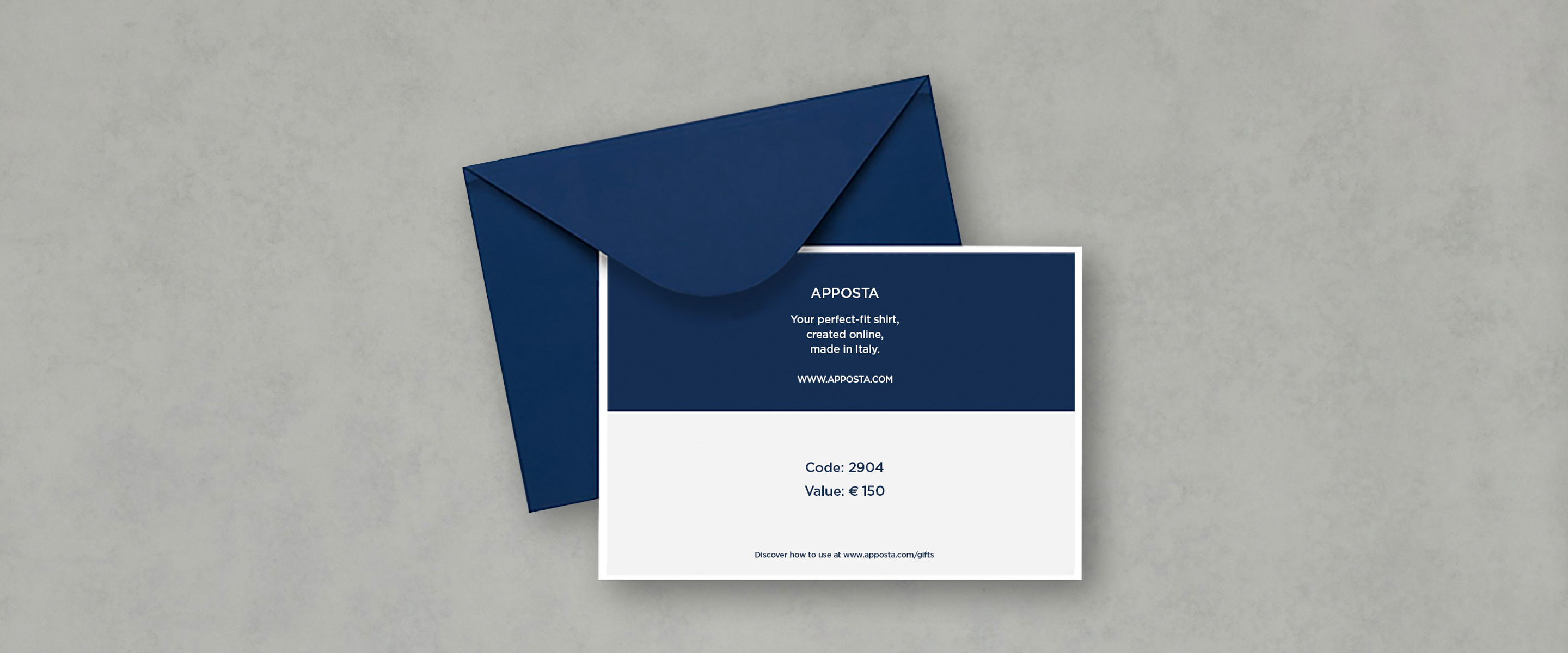 The Apposta digital gift card will ensure that your chosen recipient gets a gift that is the exact match for what he wants. You buy the gift card, he gets to create a shirt which perfectly fits his precise measurements and personal style.
For convenience you'll be able to send this gift card via email. Once your recipient has received his unique code, he'll be able to choose from our extensive online inventory of premium fabrics and will receive a custom-made Italian shirt without leaving his own home.
Here's what the recipient of the gift card will get:
An order which has been carefully custom-made by shirtmaking experts in our Italian factory.
A range of customisation options included, such as the ability to change the cuffs, collar, pockets, fit and measurements, plus the chance to add a monogram.
A choice of high quality fabrics, many of which have been sourced from the world's finest mills.
A guaranteed perfect fit. In the rare case that adjustments are needed, we always cover this at our expense.
Complimentary dedicated customer service advice on materials, details and design.
The digital gift card containing a code will be delivered directly to your inbox upon purchase.
Each Apposta gift card can be used for one transaction only.
Shipping costs vary between countries. The shipping cost can be covered by the card's available balance.
The gift card cannot be converted to cash or combined with other offers.
Choose a Gift Card Amount