How A Shirt Should Fit
Ensure that your shirt has the correct fit by following these universally applicable rules.
The Collar
The correct collar size will allow you to comfortably place a finger between your neck and the collar's fabric. Your collar should gently touch the skin of your neck without pressing against it.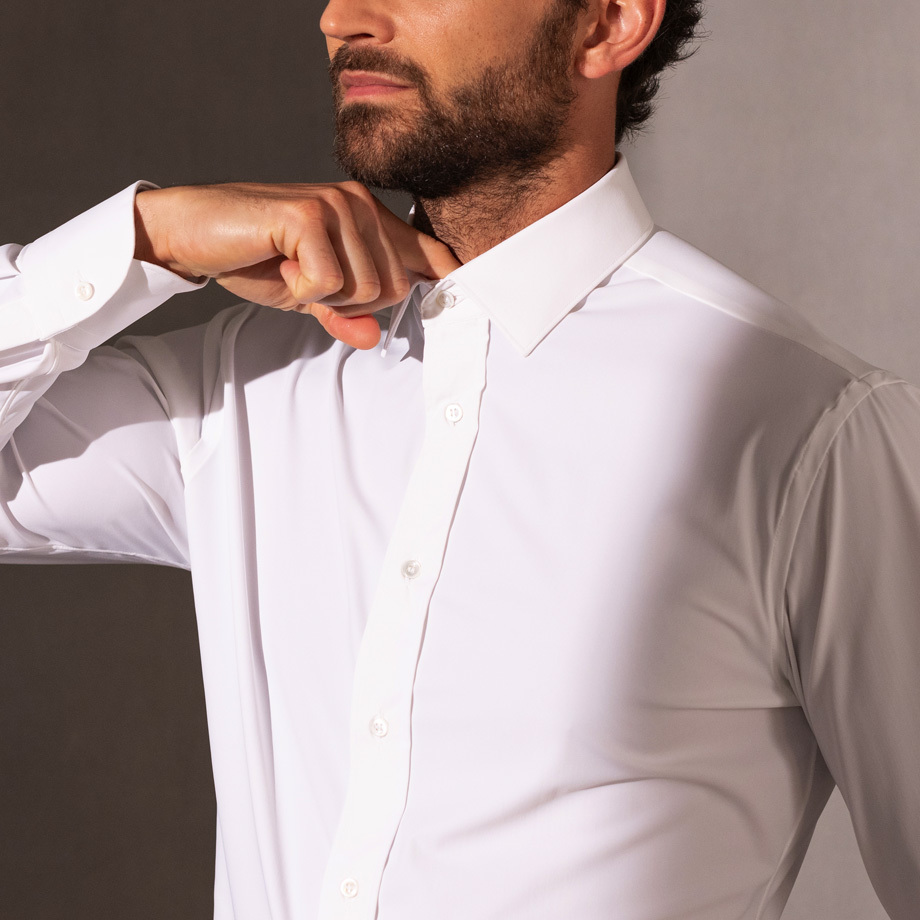 ---
The Body
The fit of your shirt around your torso should stay close to your body without being tight. If you notice any strain at the buttons or placket, your shirt is too tight. To determine if your shirt is too big, try pinching the fabric of your shirt at the side, if you can pinch more than 2-3 inches then it is too big.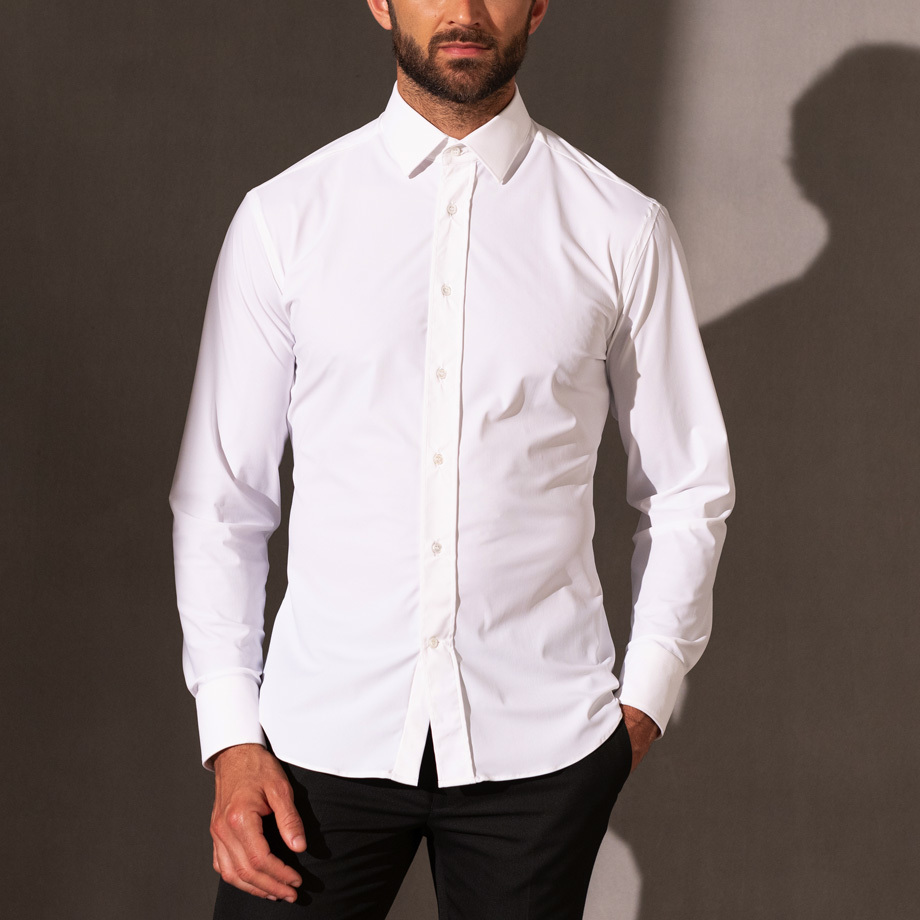 ---
The Shoulder
Your shirt's shoulder seams should sit where the top of your arm meets your shoulder. If your shirt's shoulder seam goes beyond this point it is too big. If your shirt's shoulder seam sits before this point it is too small.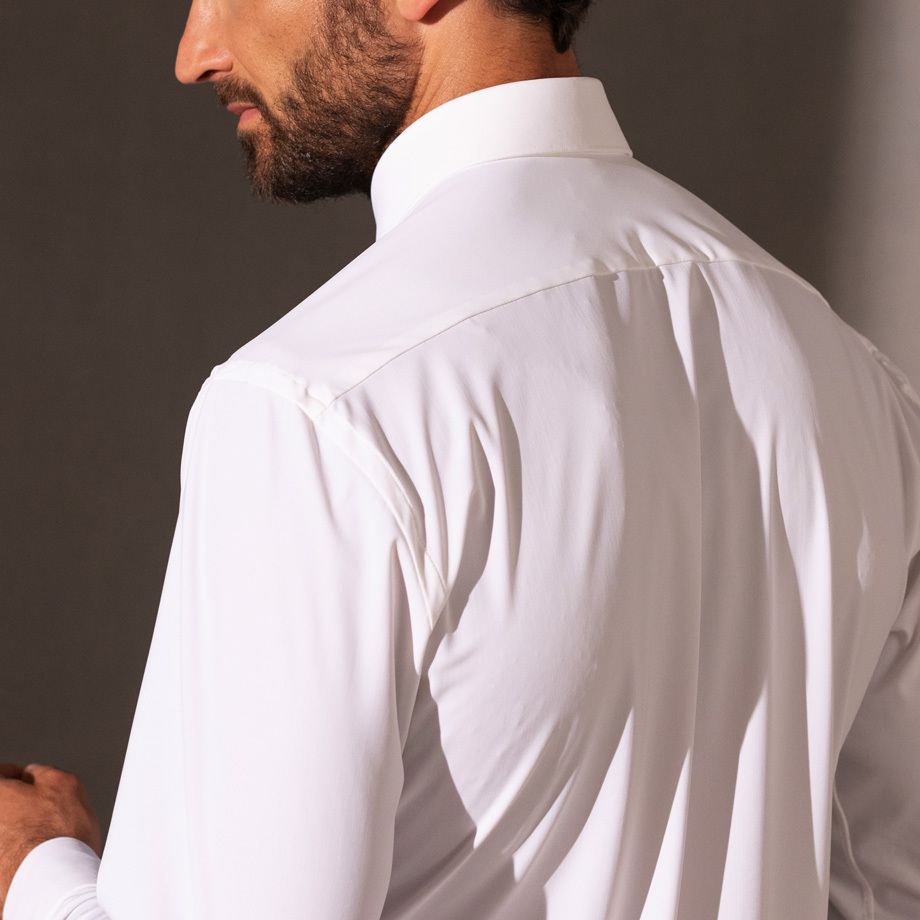 ---
The Sleeve
With your arm flat by your side and with your cuff unbuttoned, your shirt's sleeves should finish 2cm after your wrist bone. Your cuff's tightness meanwhile should enable you to insert one finger between your skin and the fabric comfortably but with no gap.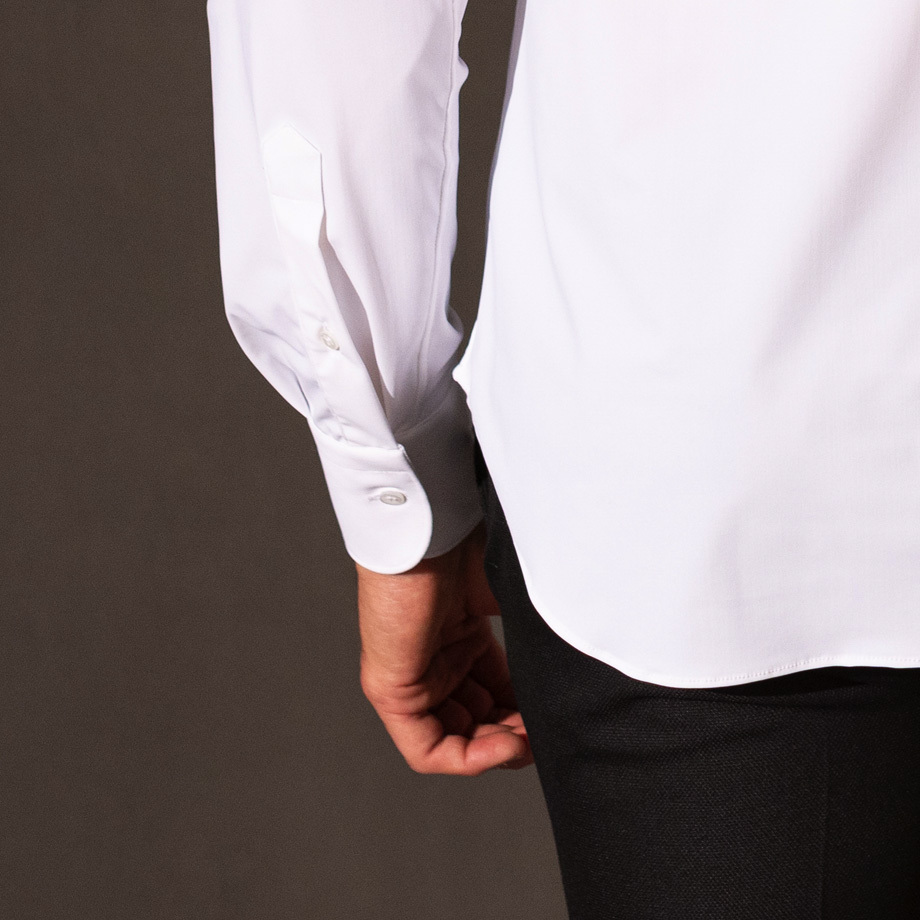 ---
The Length
When your shirt is untucked its back hem should reach the bottom of your buttocks for the correct fit.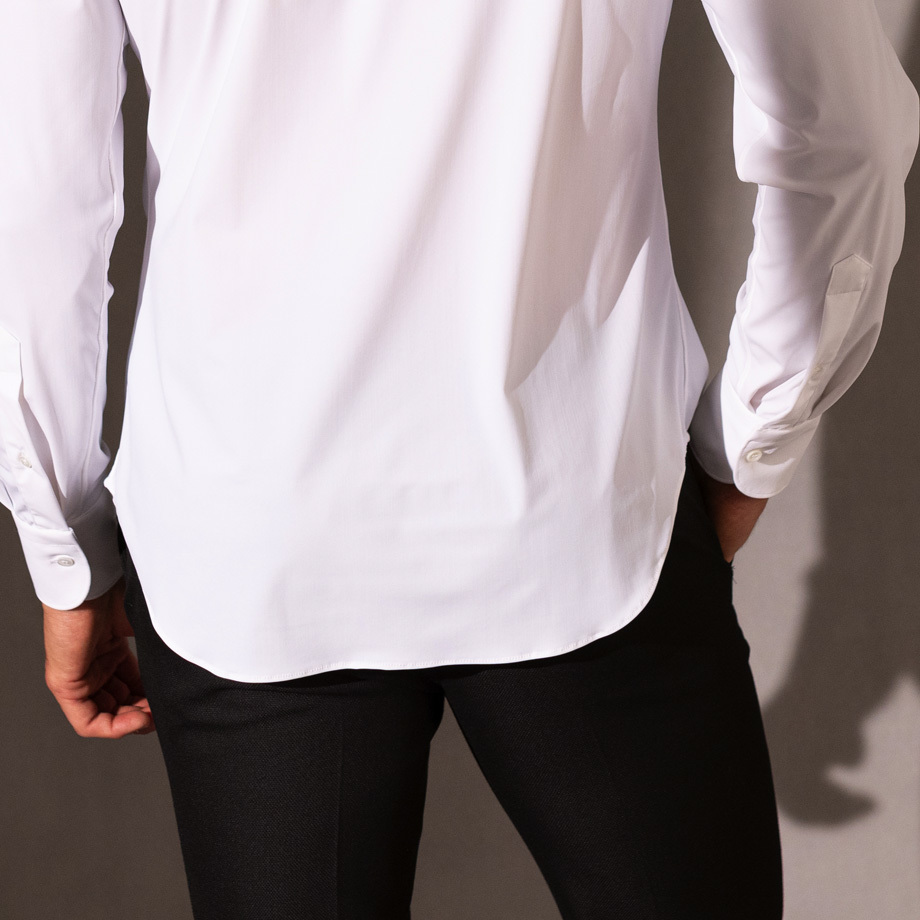 ---
You might also be interested in