Button-Down Collars for Custom Shirts
Here are 5 different types of button-down collar which you can use when making a custom shirt
How to Create Your Custom-Made Shirt
Creating a Shirt
Made to Measure
More
Elements of Your Custom Shirt
Collars
Fabrics
Special Fabrics
Weaves
Shirt Fits
The Fabric Suppliers
How to Create Your Custom-Made Shirt
Creating a Shirt
Made to Measure
More
Elements of Your Custom Shirt
Collars
Fabrics
Special Fabrics
Weaves
Shirt Fits
The Fabric Suppliers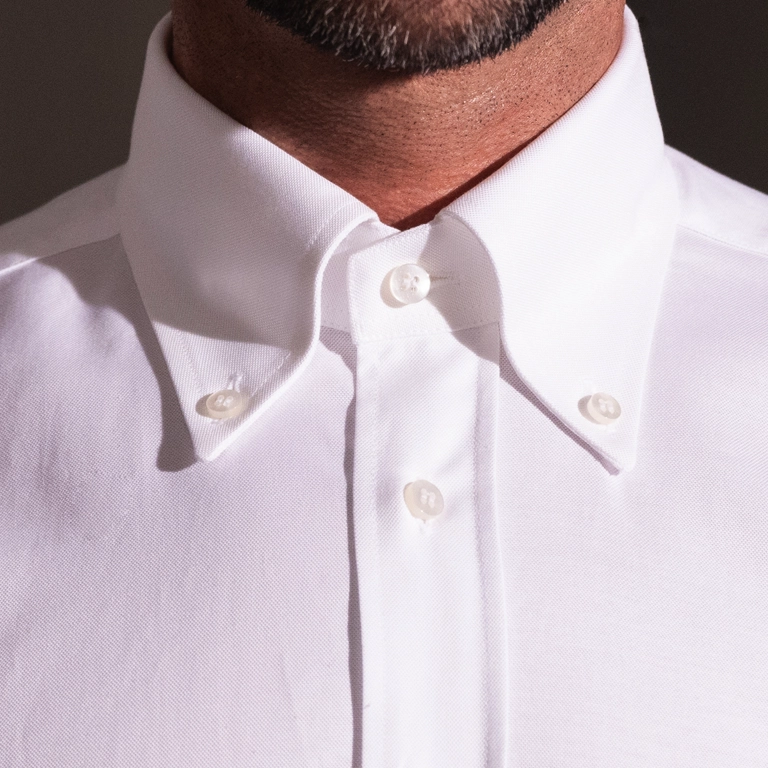 Button-down collars feature buttons which fix both collar points in place. These buttons can either be visible or hidden. Visible buttons are a more casual option whereas hidden buttons are smarter.
This collar type is best suited to casual shirts, complementing linen, flannel and Oxford fabrics.
As the visible buttons elongate this collar's profile it is particularly flattering for round faces.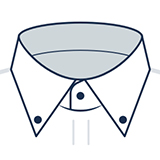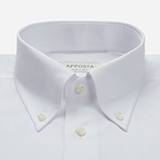 Button down collar
A medium height, button-down collar to be worn open, without a tie. Ideal for the most casual clothing, and check shirts.
Points length 8.8cm, back height 3.2cm, front height 2.6cm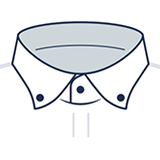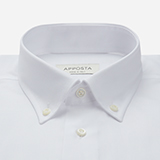 Low button-down collar
A low button-down collar with very short points, suitable for those who follow fashion trends. It can also be worn with a slim tie.
Points length 7cm, back height 3.5cm, front height 2.8cm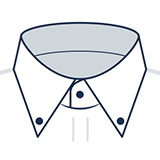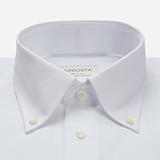 High button down collar
A classic button-down collar to be worn open, without a tie. Suitable for striped and check shirts. It's an elegant choice when matched with plain coloured fabrics with formal cut suits.
Points length 9.3cm, back height 3.6cm, front height 2.8cm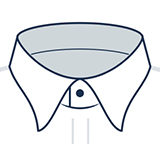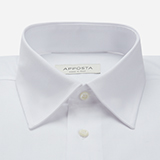 Hidden button down collar
A button-down collar where the fastenings are concealed under the points of the collar. An ideal option for neat looks.
Points length 7.6cm, back height cm 3.4cm, front height cm 2.8cm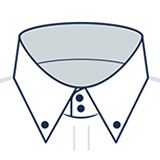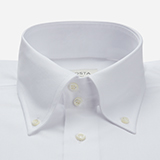 High button-down collar with 2 buttons
A high collar with two buttons, to be worn with Oxford or flannel shirts.
Points length 8.9cm, back height 4.4cm, front height 3.9cm