Men's Shirts With Canclini Fabrics
Canclini is an Italian men's shirt fabric supplier which is among the best regarded in Italy thanks to a long history of excellence, variety and value for money.

Canclini is a universally recognised supplier of Italian men's shirt fabrics which not only produces high-end textiles, but also offers a comprehensive variety of options at affordable prices. Canclini's range of fabrics (which make up the majority of our online inventory) includes a wide variety of weaves and materials, from everyday cottons to technical fabrics such as Performante Sensitive.
What Is Canclini Known For?
Canclini's fabrics are diverse and wide-ranging, offering high quality fabric at an accessible price. Material types from this supplier range from the finest cotton, wool and linen to man-made fibres with innovative technical properties. Designs include a mixture of classic and contemporary styles, encompassing prints and piece-dyed, yarn-dyed and jacquard fabric. A special range that Canclini offers is 'bio fabrics' which has been designed to help to reduce the supplier's carbon footprint.
Apposta is proud to partner with Canclini due to the brand's longstanding commitment to providing fine Italian fabrics which offer a large variety and an affordable price for customers.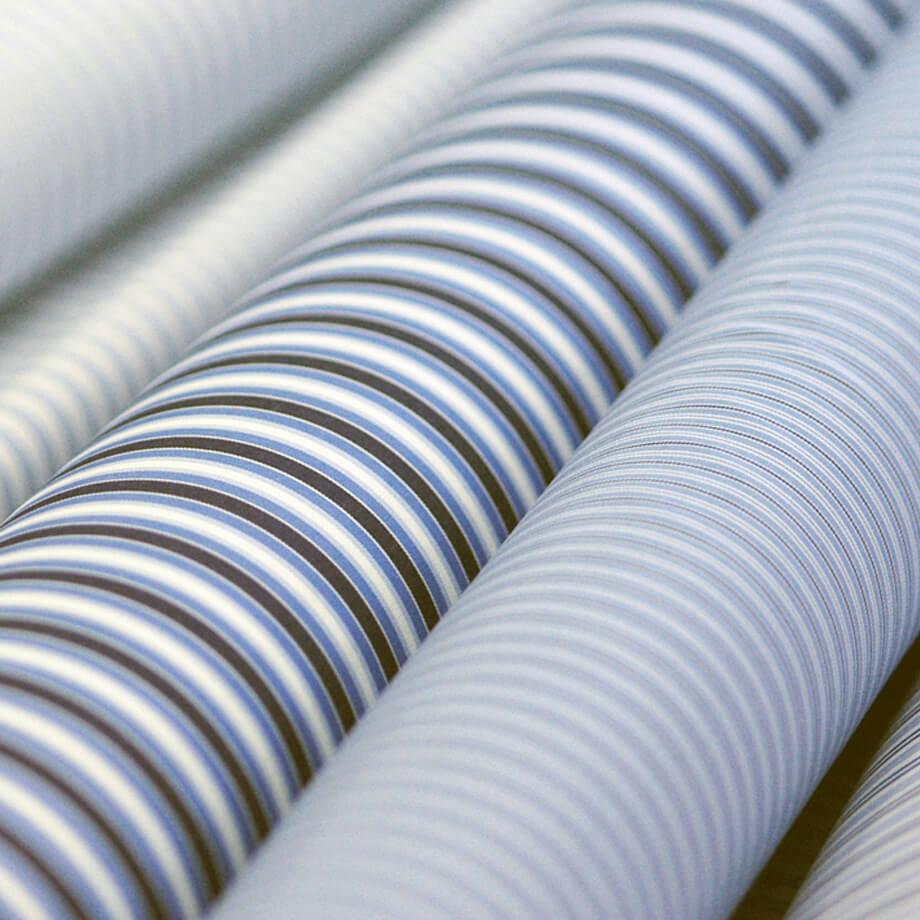 A Brief History Of Canclini
Founded in 1925 in northern Italy's Como silk region, Canclini began life as a family-run creator of silk textile, helmed by its founder Guiseppe Canclini.
A major turning point in Canclini's history was in 1975, when the business decided to specialise in cotton shirt fabrics, rather than silk, which made it stand out among its local competitors.

In the 1990s Canclini cemented its reputation as one of the most reliable names in high-end men's shirting, becoming a go-to fabric supplier for many of the clothing industry's most prestigious designers.

Today Canclini continues to operate from the Como region where the company was founded almost one hundred years ago.