Men's Shirts With Thomas Mason Fabrics
Thomas Mason men's shirt fabrics are renowned for their high quality, bold design, timeless elegance and British heritage.

Many of the most luxurious shirt fabrics available in our inventory of over 4,000 options are Thomas Mason fabrics. Founded in England during the industrial revolution, Thomas Mason was later acquired by Italy's renowned Albini Group who incorporated the esteemed English brand into the Italian textile tradition. Specialising in high quality fabrics which range from timeless classics to bold colour and pattern, this fabric supplier is regarded as one of the best in the world.
What Is Thomas Mason Known For?
Each season Thomas Mason creates new, high-quality fabrics utilising the finest raw materials, new yarns and yarn blends and the latest dyeing and finishing techniques.
The brand's seasonal collections offer new takes on timeless classics and archive fabrics as well as innovative fabrics which take inspiration from current trends.
Many of the most luxurious fabrics in Apposta's online inventory are procured from Thomas Mason. From rare Sea Island cotton to extra long staple Giza 45 and Giza 87 Egyptian cottons, these fabrics are examples of the very pinnacle of textile creation.
Thomas Mason has a long-standing reputation for producing some of the finest examples of colourful shirting fabric and produces signature shades such as magenta, racing green, purple and English navy. An offering of bold, distinctly British designs, which range from checks and stripes to novel patterns, reflect the supplier's origins.
Apposta is proud to partner with Thomas Mason due to the brand's commitment to producing some of the finest fabrics in the world which can be used to create shirts of impeccable quality.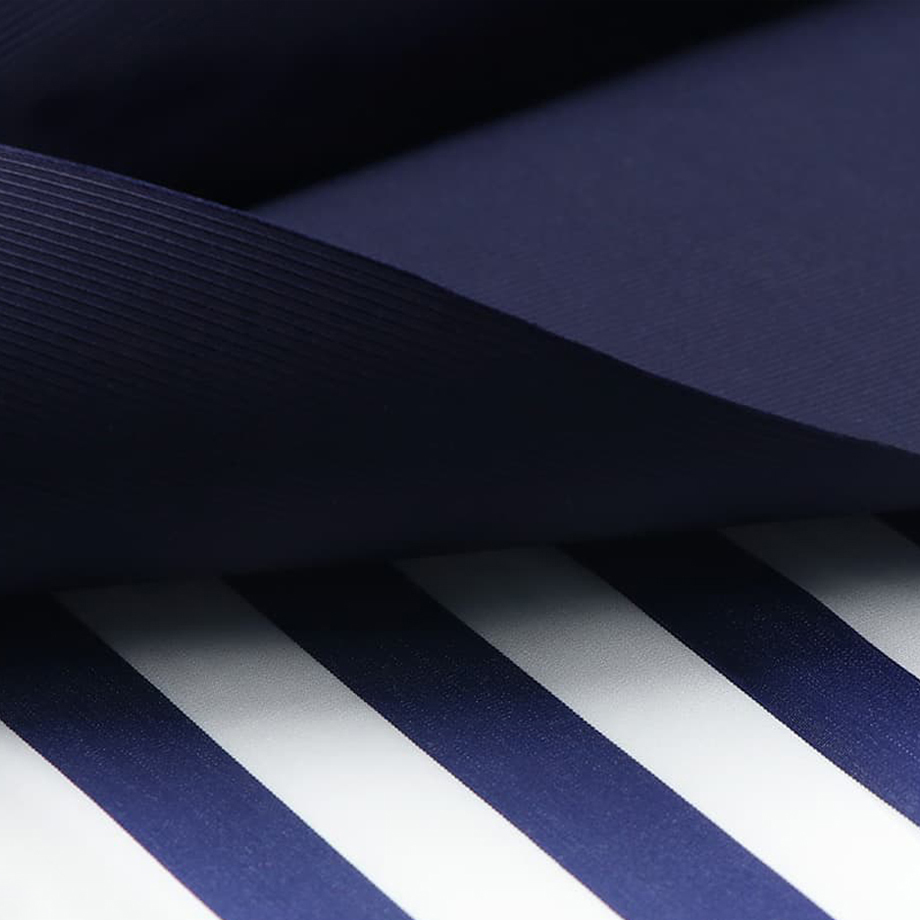 A Brief History Of Thomas Mason
Sir Thomas Mason founded the eponymous brand Thomas Mason in Lancashire England during the height of the industrial revolution in 1796.
As the brand grew in size and capability, it became a leading supplier in London, used by West End tailors to dress the aristocracy and upper class of the day.
Almost a century later during the Victorian era, the brand had cemented itself as the go-to for elegance and refinement and operated from London's St James's district, home to Jermyn Street, the world's shirt capital.
Some 200 years after its inception, the brand was acquired by the Bergamo-based Albini Group, Europe's largest manufacturer of shirting fabrics who have been part of the Italian textile industry since 1876.