Men's Flannel Shirts
Soft to the touch and able to keep you warm, discover why a flannel shirt makes an excellent wardrobe addition for cooler weather.

Flannel shirts are soft and insulating, making them ideal for keeping their wearer warm in cooler weather. Our online inventory contains many soft flannel fabrics in a variety of weaves such as twill, pinpoint and plain, which you can use to create your own custom-made shirt.
What Is Flannel?
Flannel is a type of fabric which is characterised by a loose weave, offering exceptional warmth and softness which increases with age. The soft hand feel that flannel is known for is often created during a process known as napping where woven fabric is brushed on one or both sides to raise small fibres. The type of fibre used to create flannel produces different drape properties. Whereas wool flannel is stiffer, cotton flannel has more fluidity. Flannel's defining characteristics are its softness and texture, therefore it can be made from a variety of raw materials.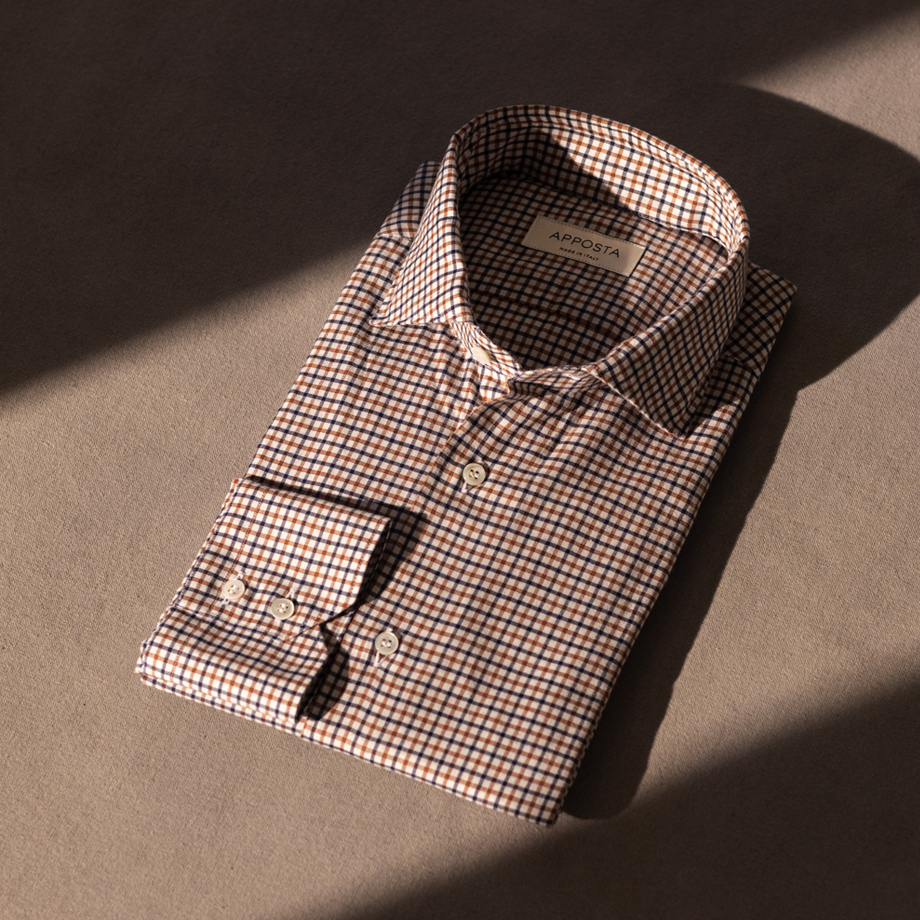 What Are The Benefits Of Flannel?
Warmth
Flannel's ability to keep its wearer warm means that it's a highly practical fabric for cold conditions.
Softness
Flannel's combination of a loose weave and a napped fabric surface make it soft and comfortable to wear.
Low Maintenance
Flannel does not wrinkle easily and is therefore easy to iron.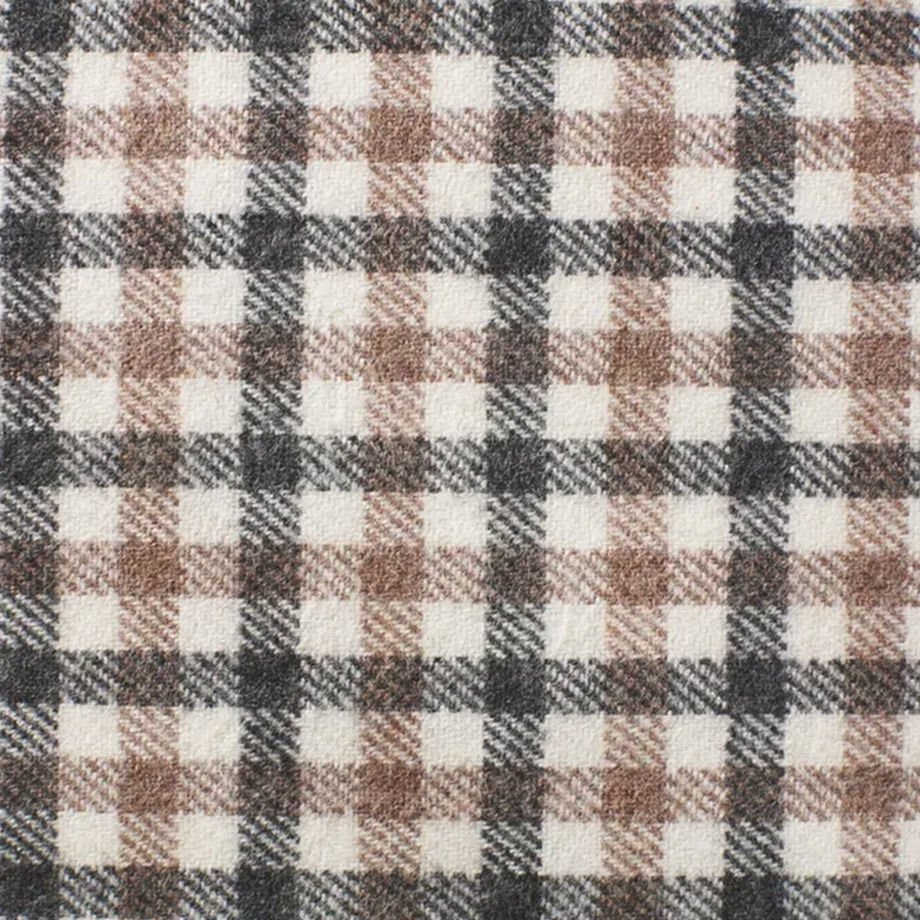 Where Does Flannel Come From?
Flannel has been woven since the 17th century, originating in Wales. Early versions of the fabric were created using worsted yarn made from sheep's wool, this provided essential protection from the country's notoriously wet and windy winters.
How Is Flannel Made?
To create flannel, first the base material is chosen, this is usually cotton but it can also be wool or other textiles. The yarn is spun and then woven into either a plain weave or a twill weave. Most flannels are napped for a soft texture, this brushing changes the softness and appearance of the material. Not all flannels are brushed.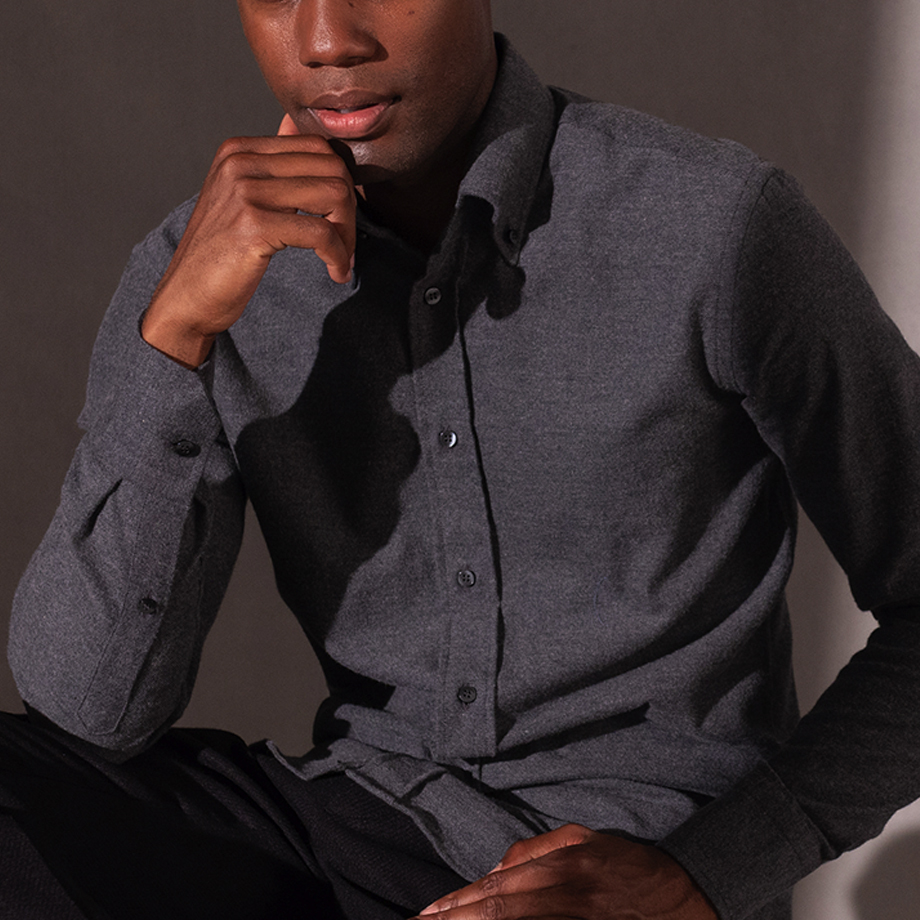 How To Wear A Flannel Shirt
The flannel shirt is prized for its softness and ability to keep its wearer warm, making it a practical cold weather choice. A checked flannel can be worn with black or dark indigo jeans for a classic weekend look, while a plain weave, block colour flannel shirt can be worn tucked into chino trousers for a casual-leaning office look.
How To Take Care Of A Flannel Shirt
Use cool to warm water to wash a flannel shirt to avoid fibre shrinkage. Use a mild detergent, don't use fabric softener and choose a gentle cycle if washing using a machine. Hand washing is preferable.
---
You might also be interested in