Men's Egyptian Cotton Shirts
Discover what makes Giza 45 and Giza 87 Egyptian cotton highly-prized and luxurious fabrics for making men's shirts.

Egyptian cotton is prized for its ultra-light and soft feel. Our online inventory contains many versions of this fabric which you can use to create a custom-made shirt for your taste and measurements. Our Egyptian cotton becomes softer over time and is not affected by long-term maintenance or washing.
We offer Giza 45 and Giza 87 Egyptian cotton.

What Are The Benefits of Giza 45 Cotton?
Fineness
Giza 45 cotton is considered to be the most luxurious of all the Egyptian extra-long staple cottons due to the exceptional fineness of each fibre which is 2.95 microns on average. The resulting fabric is luxuriously soft and silky to the touch.
Strength
Giza 45 cotton has a very high breaking resistance due to the hand harvesting of the best fibres which are at the peak of their maturity. In addition to this, the fineness of each Giza 45 staple yarn allows for high density of elementary fibres in the finished fabric. This creates an exceptionally strong and resilient cotton.
Uniformity
Giza 45 cotton is renowned for its uniformity of finish and a lack of imperfections due to the diligent hand harvesting process where irregular and degraded fibres are discarded.
Durability
Giza 45 cotton fibers are exceptional at retaining the intensity of deep, dark dyes, which when coupled with the fibre's strength, means that it makes for a long lasting, durable shirt fabric.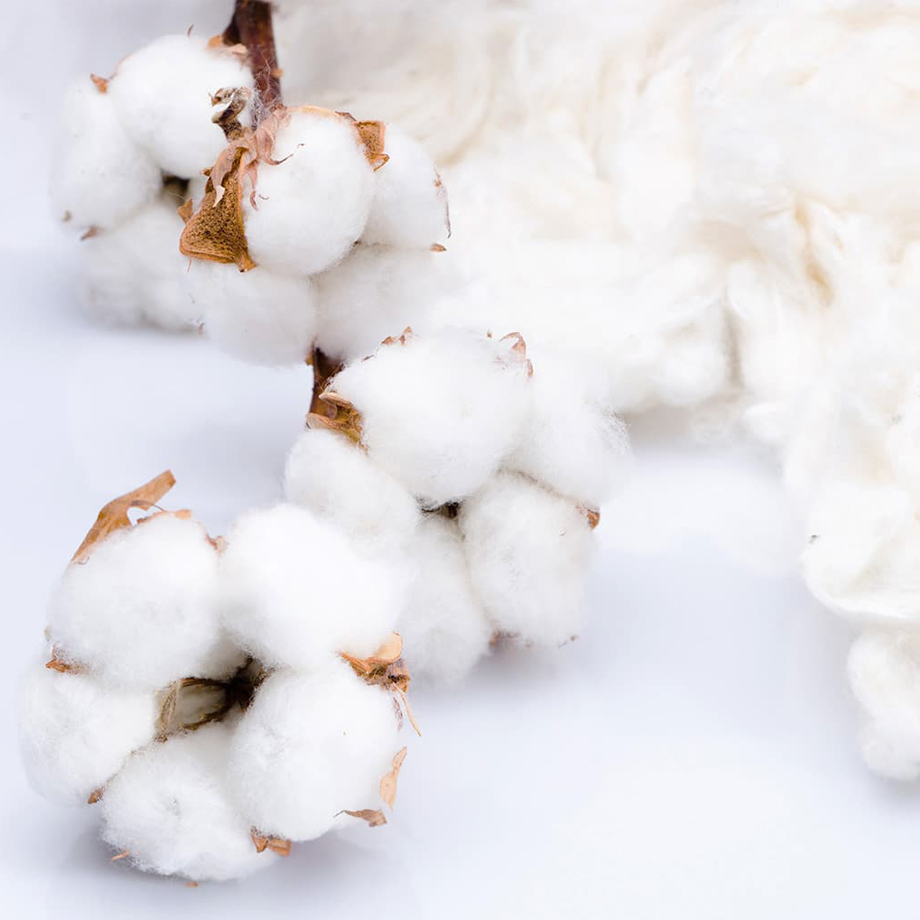 What Are The Benefits of Giza 87 Cotton?

Brilliance
Giza 87 cotton has a degree of brilliance which puts it among the most luminous of all the extra long staple Egyptian cottons. This brightness is maintained after numerous washes.
Strength
Giza 87 cotton is extremely resistant to breakage due to extra long staple fibres and a hand collection process during which compromised fibres are discarded.
Fineness
Giza 87 cotton's extra long staple fibres are on average 3.0 microns. They produce a strong yet remarkably light fabric when woven together.
Uniformity
The Giza 87 cotton which we source from Cotonificio Albini undergoes a special process which involves passing cotton fibres in front of a camera to identify and remove polluted fibres before weaving to ensure uniform fabric finish.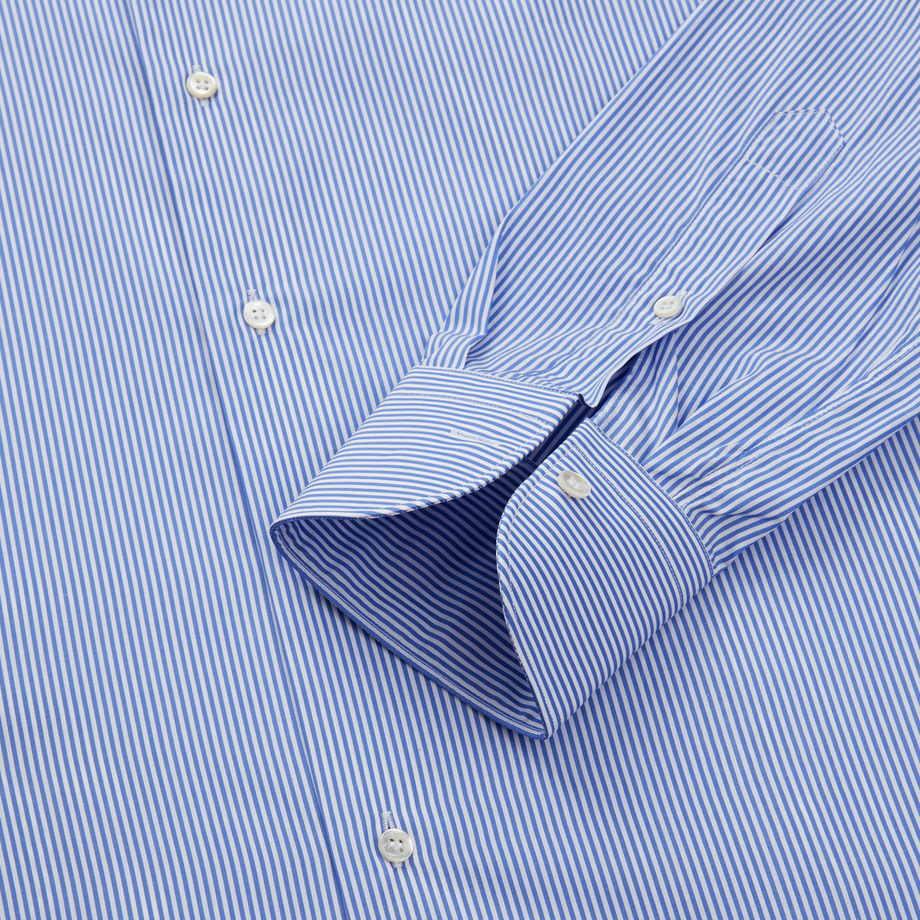 Where Does Giza Cotton Come From?
Giza 45 and Giza 87 are cultivated in a small area of Egypt's River Nile Delta. Their superior quality stems from the environmental conditions in the region where the fibres are grown and harvested. The area offers perfect weather conditions: just the right amount of sunlight, humidity, nutrient-rich soil and a coastal breeze to complement. This lush environment (which is a desert, yet never short of water) is what gives these Egyptian cottons their unique qualities.
We source our Giza 45 cotton from Thomas Mason. Our Giza 87 cotton on the other hand is from Cotonificio Albini.

How is Giza 45 Cotton Made?
Planted at the end of March, Giza 45 fibres are picked by hand when they have reached peak maturity. This labour intensive process is completely chemical-free, eradicating any risk of future fabric discoloration and weakness. At the gathering stage the cotton is housed in natural fabrics bags to guarantee purity. Once picked the Giza 45 is sifted using the 'farfara' method to exclude any irregularities before it is woven into fabric.
How is Giza 87 Cotton Made?
Giza 87 cotton plants are carefully grown and nurtured along the Nile River delta then once the fibres have matured they are harvested by hand. Cotonificio Albini's Giza 87 cotton fibres pass in front of a camera to identify impure fibres which are subsequently removed by a powerful jet of air before undergoing further yarn cleaning during the spooling. The yarns are then woven into a supremely soft and silky fabric.
How To Wear An Egyptian Cotton Shirt
A specialist fabric with a luxurious finish, an Egyptian cotton shirt is an elegant choice for evening dressing and for special occasions such as weddings or formal dinners. Egyptian cottons are typically lightweight, breathable and absorben, making them ideal for keeping cool and looking sophisticated during the spring and summer months.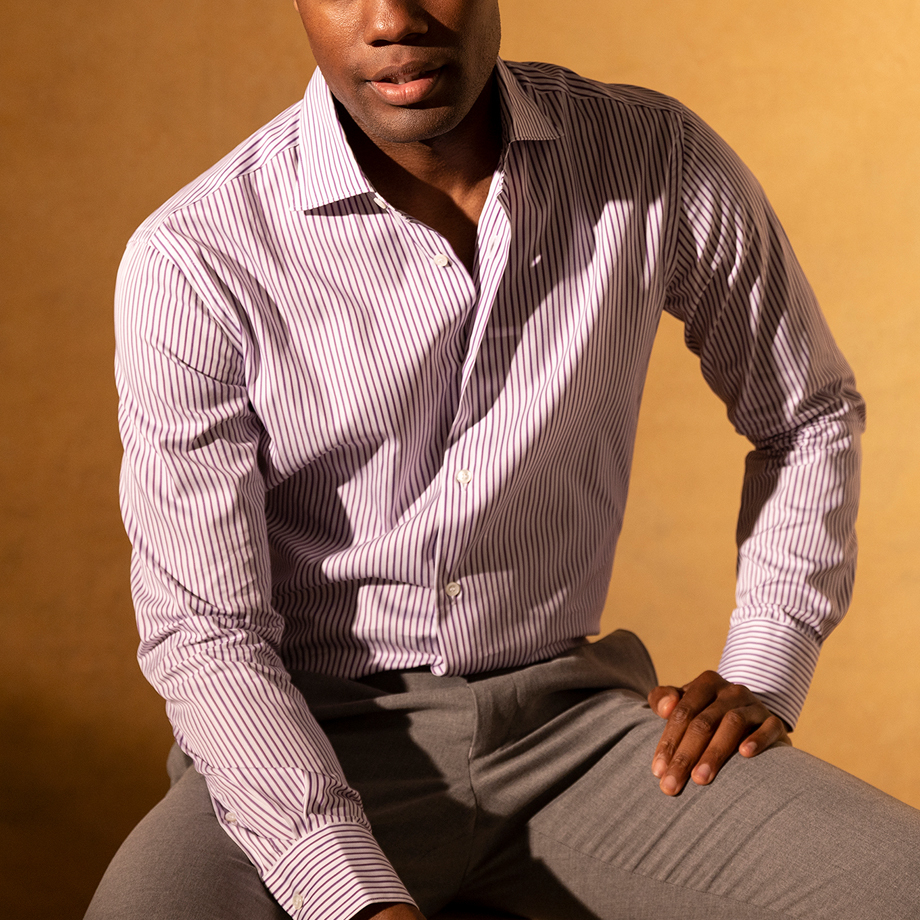 ---
You might also be interested in