Shirts with Normandy Linen

At Apposta, we work with Albini Group to provide some of the highest-quality linens available in the world. It is a material made from the Flax flower in Normandy, and the fibres created make some of the most high-quality fabrics gathered for your next shirt. Like all linen, it creates a resistant and breathable shirt, but adds a soft and light feeling due to its high quality.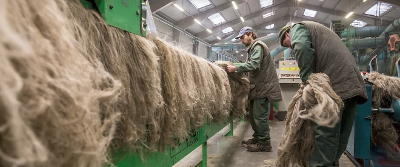 Albini works with Terre de Lin – the biggest linen manufacturer across Europe. Here, they have become renowned for the growth and extraction of the delicate material which is 100% made in Europe. Due to extra sustainability efforts from both companies, the process is entirely natural and organic.
Each flower is carefully picked by experts of the region and transformed into some of the most sought-after materials in the world. Flax only lives for half a day and so it is vital that each one is picked at the perfect time. This way, the fibres are at their peak: the longest and strongest plant extracts are chosen to be made into linen fabrics.
Apposta works hard to ensure that every customer has access to the highest-quality fabrics available. This particular linen is carefully created by experts and passionate fabric producers who understand the importance of materials and the possibilities for bespoke shirts across the world.
---
Design your perfect shirt with Normandy Linen
---
---
You might also be interested in