Casual Summer Shirts To Keep You Cool This Season
The best summer shirts for casual days are sit somewhere between sharp and laid-back style, so that you won't feel over or underdresed. Though our casual shirts are ideal for wearing without a tie, they all still offer smartness during leisure time, whether you're out and about for the weekend or relaxing on holiday. As a starting point when designing a casual shirt, fabrics such as soft linen and cotton are the perfect choices as they feel as good as they look but can also be relied on to regulate your body temperature in the heat, keeping you cool. Wearing a shirt in the heat doesn't need to feel restrictive or overly formal either. Design details such as button-down collars will ensure a relaxed feel, while straight cuffs are ideal for neatly rolling up your shirt's sleeves. Pattern or bold colour too will help to ensure that your shirt feels appropriate for a casual setting, while maintaining that all-important neat presentation. Here are some of our best summer shirts for different tastes and needs.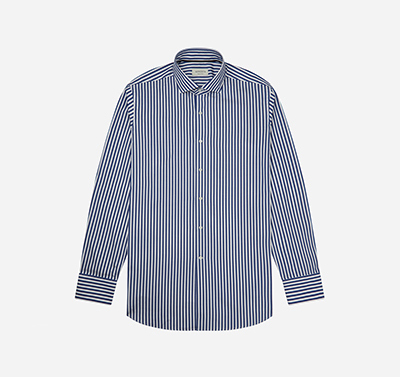 The Striped Yachting Shirt
This striped cotton poplin yachting shirt provides an easy way to add a classic pattern to your wardrobe, its name refers to the heritage of this casual style that was born among docks and spinnakers before becoming a timeless menswear favourite. Its lower spread collar offers a relaxed feel which is perfect for wearing with a casual blazer and without a tie. In short, a striped yachting shirt is one of the most versatile styles you can wear during summer.
---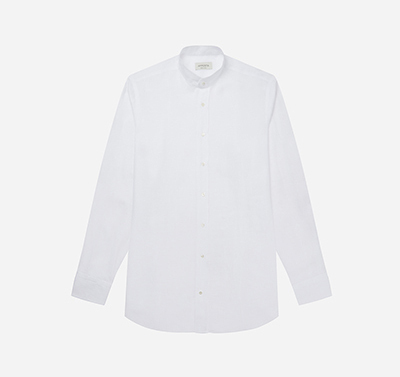 The White Linen Shirt
There are few shirts so synonymous with summer as the white linen shirt. It's a staple design for the year's hottest days because it delivers on both style and function. This shirt's clean, minimal weave offers a classic, fuss-free finish and is extremely soft to the touch. The linen fabric meanwhile is unrivalled for regulating body temperature in heat. For a further relaxed feel and easy wear, this design's band collar will ensure that you feel comfortable and unrestricted wherever you are.
---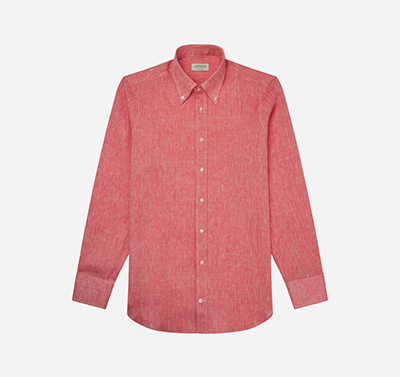 The Bold Colour Shirt
While white or black linen are the most traditional options for a casual summer fabric, those looking to add impact to their off-duty summer wardrobe shouldn't discount a bold coloured linen for their custom-made shirt. This red soft linen design offers the same cooling properties that you'd typically expect, but will also add bold personality to your wardrobe. It's the ideal style for a laid-back holiday in the sun due to its button-down collar and straight cuffs.
About us
We are Italian custom shirtmakers who combine traditional manufacturing with digital expertise. We enable our customers to create shirts for their measurements and taste online, then we make them in Italy.
Discover more