About Apposta Custom-Made Shirts
Find out more about our custom-made Italian shirts

Our Shirts Are Authentically Italian
Drawing on four generations of shirtmaking expertise we make all shirts in Italy. Each shirt is created in the Marche region which has a long tradition of craftsmanship. We have long standing working partnerships with Italy's best fabric suppliers.
Our logistics hub is in France. This enables us to efficiently distribute our shirts across our primary market which is Europe and beyond.
Each Shirt Is Custom-Made
We create every Apposta shirt on demand and hold no pre-existing stock. Our accurate online made-to-measure process allows us to reliably provide custom Italian shirts for customers all around the world. There is no extra cost to use this service. You can take your own measurements at home by following our measurement guide video.
If you select a standard size shirt it is still made especially for you.
We Offer A Large Variety Of Customisation Options
We enable you to create a shirt unique to your needs by providing a wide range of customisation options.
Our online fabric inventory contains over 4,000 fabrics and is one of the largest in the world. The selection includes luxury, specialist and extremely rare fabrics.
When creating a shirt we allow you to take control of details such as the collar, cuffs, fit, pockets and monogramming. These customisation options are all included in the initial price of the fabric.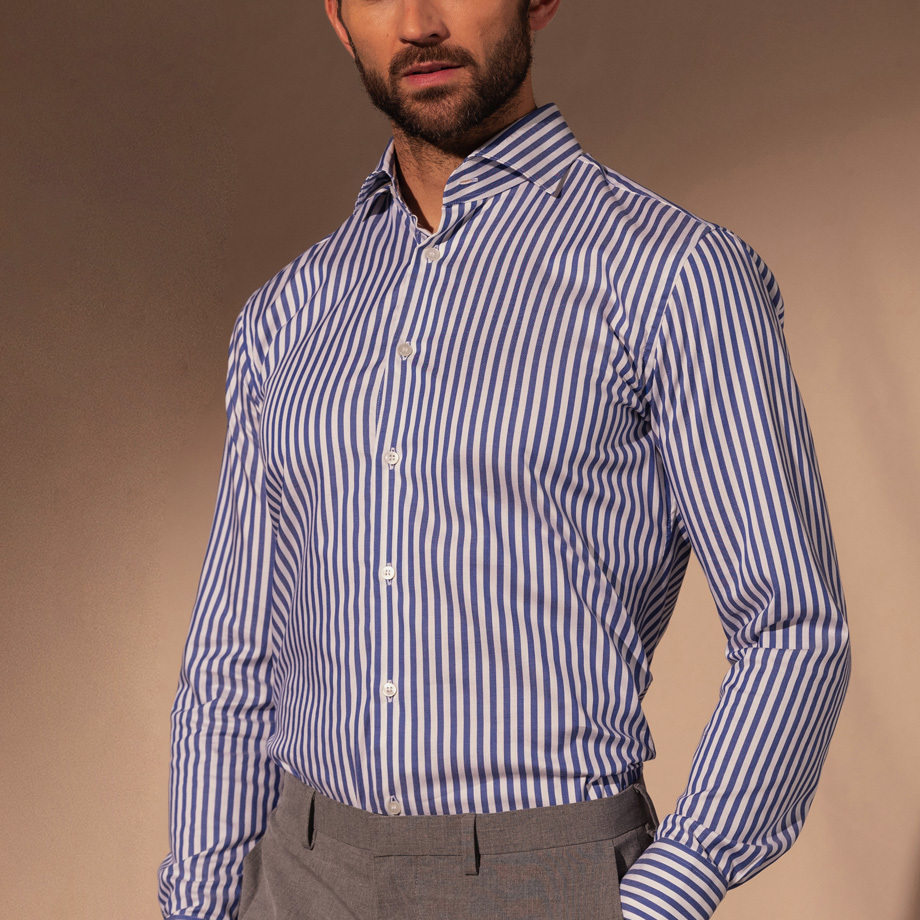 Each Shirt Is Crafted By Shirtmaking Experts Using High Quality Fabric
We only use high quality fabrics from the best suppliers to create our shirts. Our expert shirtmakers carefully assemble each shirt, section by section. All shirts are thoroughly checked for imperfections before shipping.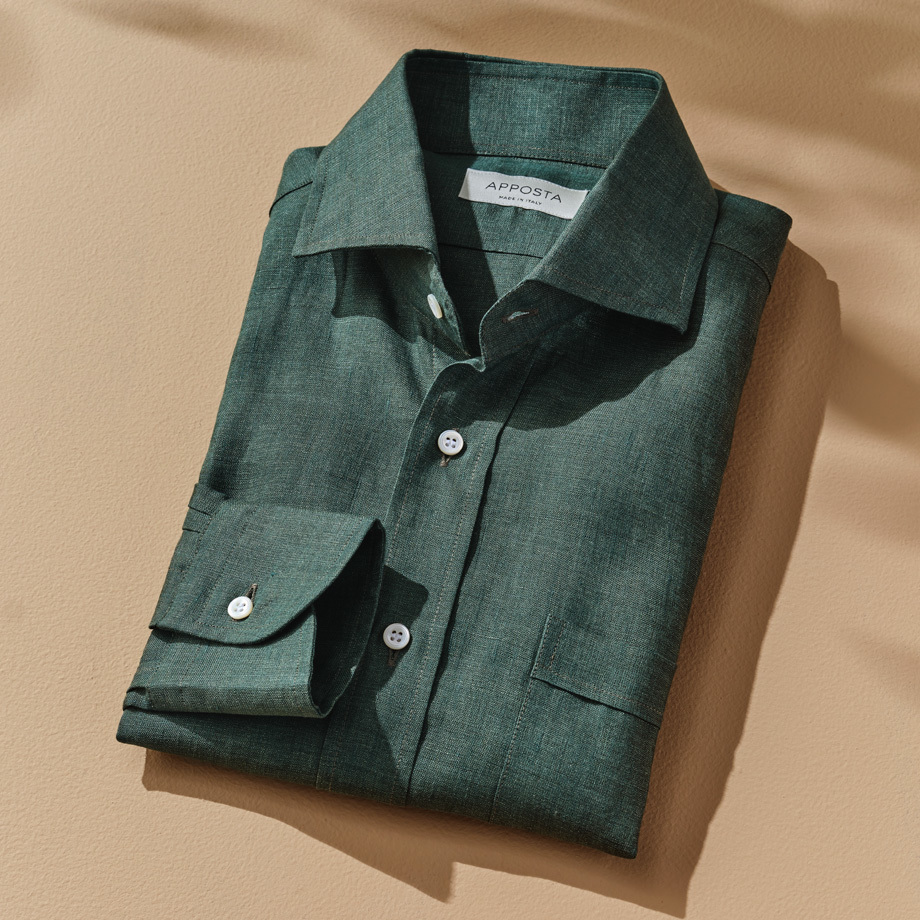 Our Shirts Feature Detailed Craftsmanship
Each shirt's armhole base and side are of English style workmanship with a double-lapped seam. This creates durable stitching and a crease-free seam
Seams have eight stitches per centimetre
The finishing of the border at the bottom of the shirt is carried out with a height of 5mm, a characteristic of the best quality tailored shirts
Our shirts feature removable collar stays to ensure smoothness
The last buttonhole of all the shirts is horizontal
We Create Shirts Within Two Weeks
All Apposta shirts are completed within two weeks of ordering.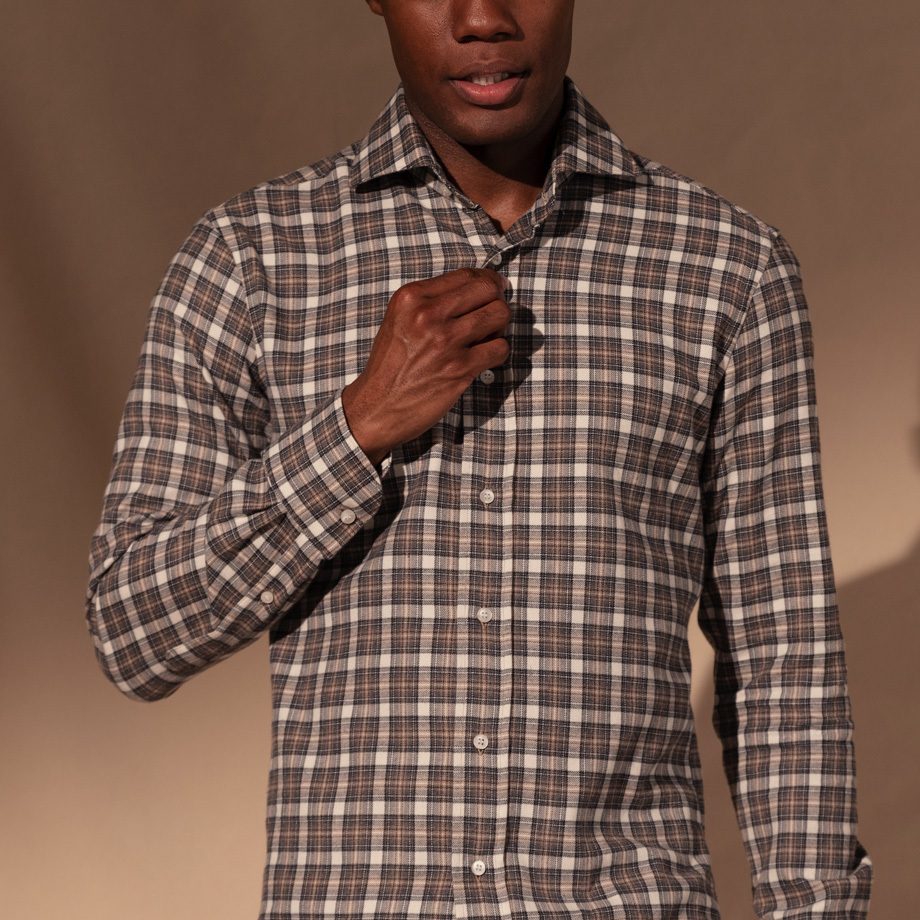 You're Guaranteed To Get The Perfect Fit
In the rare case that there's an issue with a shirt's sizing we'll correct it free of charge (with shipping included) to ensure that you get the perfect fit.
Our Shirts Are Competitively Priced
The price of an Apposta shirt depends on the quality of the fabric used alone. All customisations including the made-to-measure and monogramming options are free.
Our online only, direct to consumer business model enables us to remove distribution costs. We can thus offer prices that are more competitive than similar quality shirts sold in conventional shops. The cost saving is even greater when our shirts are compared to traditional made-to-measure shirts.
Our Production Process Is Inherently Sustainable
Sustainability is intrinsic to our brand's production processes. Our made in Italy shirts are only created on request and produce minimal waste. Many of the fabric suppliers which we use for our Italian quality shirts are near our factory.