Five Shirts That Every Man Should Own
From the casual Oxford shirt to the classic poplin shirt, discover the five shirt styles that every man should own and how to wear them all.

It's difficult to overstate the significance of shirts when it comes to menswear. These humble garments have served as the backbone of men's wardrobes for centuries, arguably millenia. They transcend time, tastes, dress codes and demographics. When you're armed with a solid core selection, they can comfortably carry you through every season.
Therefore, in order to reap the full benefits of one of menswear's favourite garments, it's important to have a number of styles at your disposal. This should include a range of options to cater for all eventualities. Think varied fabrics, a variety of cuts and a mix of formal and casual designs.
There are five classic shirt styles that can comfortably cover all bases and they're listed below. From breezy linen to smart poplin, these are the key shirts every man should own in order to tackle any situation in style.
The Poplin Shirt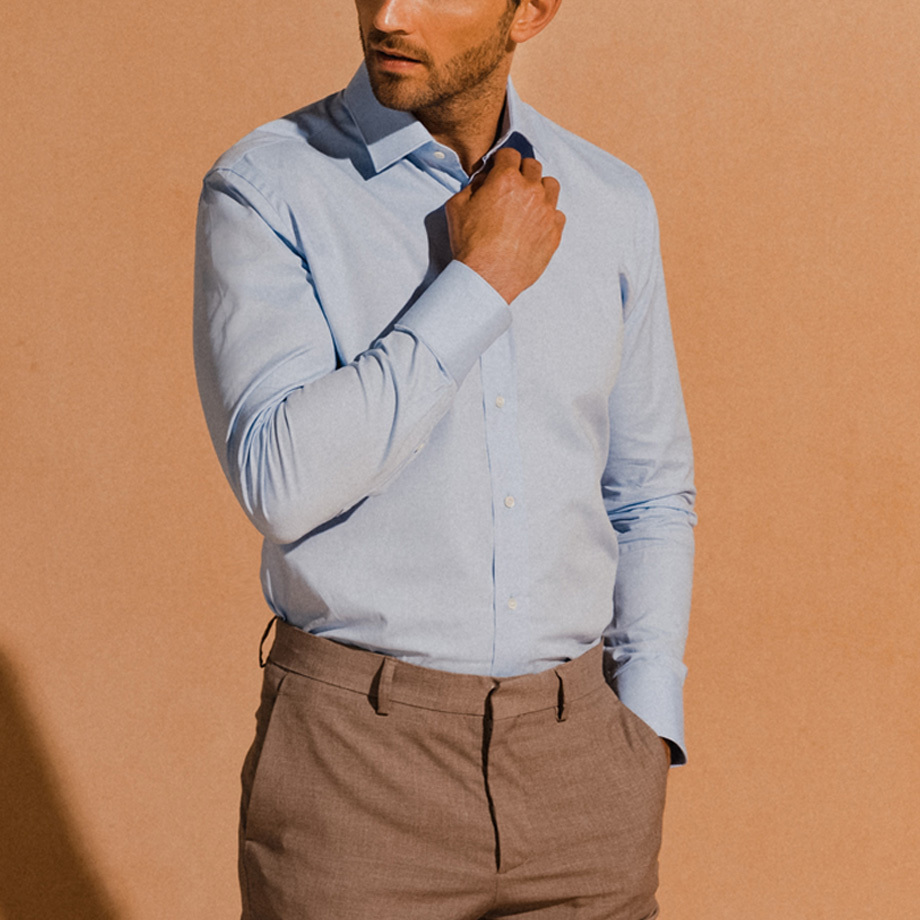 A simple poplin shirt in white should be one of the core components of your wardrobe. It will serve as the perfect foundation for smart business attire with its silky texture, and is breathable enough to be worn comfortably beneath heavy suit jackets and overcoats.
Characterised by its fineness, smoothness and the tightness of its weave, poplin lends itself best to formal settings, but can be worn in a casual context too. It's a good material to opt for when selecting work shirts or to pair with tailoring, and works well for all but the hottest of weather.
In terms of styling, a poplin shirt is at its best when worn with business attire or business casual outfits. For the former, team it up with a single-breasted suit in navy or grey, a contrasting tie and a pair of black leather Derby shoes. If the setting calls for something slightly more laid back, go sans tie, swap the dress trousers for a well-cut chino and layer up with a knitted crew-neck jumper. Footwear-wise, a dark-brown desert boot in suede is sufficiently smart but also relaxed enough not to look jarring in relation to the casual legwear.
---
The Band-Collar Shirt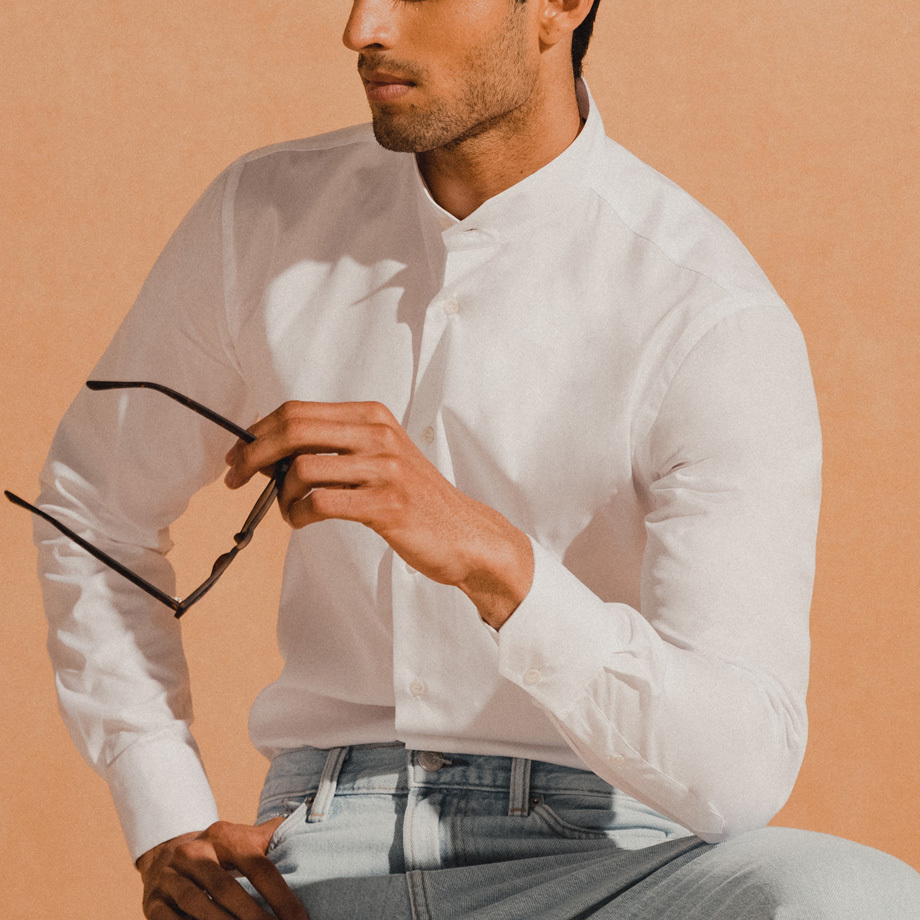 Collar shape plays a big role in dictating the formality of a shirt. At the dressiest end of the spectrum is the wing collar, closely followed by spread collar, with straight-point collars and button-downs residing somewhere in the middle. At the casual end is the band collar; historically used for long shirts and tunics in hotter countries, and later adopted by the rest of the world for its laid-back looks and general breeziness.
Band-collar shirts are most commonly made from linen, but they can be made with anything from cotton twill to Oxford cloth. Whatever the fabric, this style of shirt is worth having as it offers a neat solution to those awkward-to-dress-for situations in which a collared shirt is too dressed up, but a mere polo or T-shirt too dressed down. Keep the material in a solid colour to avoid things looking too casual.
Opting for a band-collar shirt in place of a polo shirt or T-shirt is a great way to elevate simple summer looks. Paired with shorts and smart-casual summer footwear, like loafers or deck shoes, a band collar shirt is ideal for evenings around town or a spot of alfresco summer dining. This style can also be used to dress tailoring down when worn in place of a traditional collared shirt, lending smart looks a modern edge and an air of nonchalance.
---
The Polo Shirt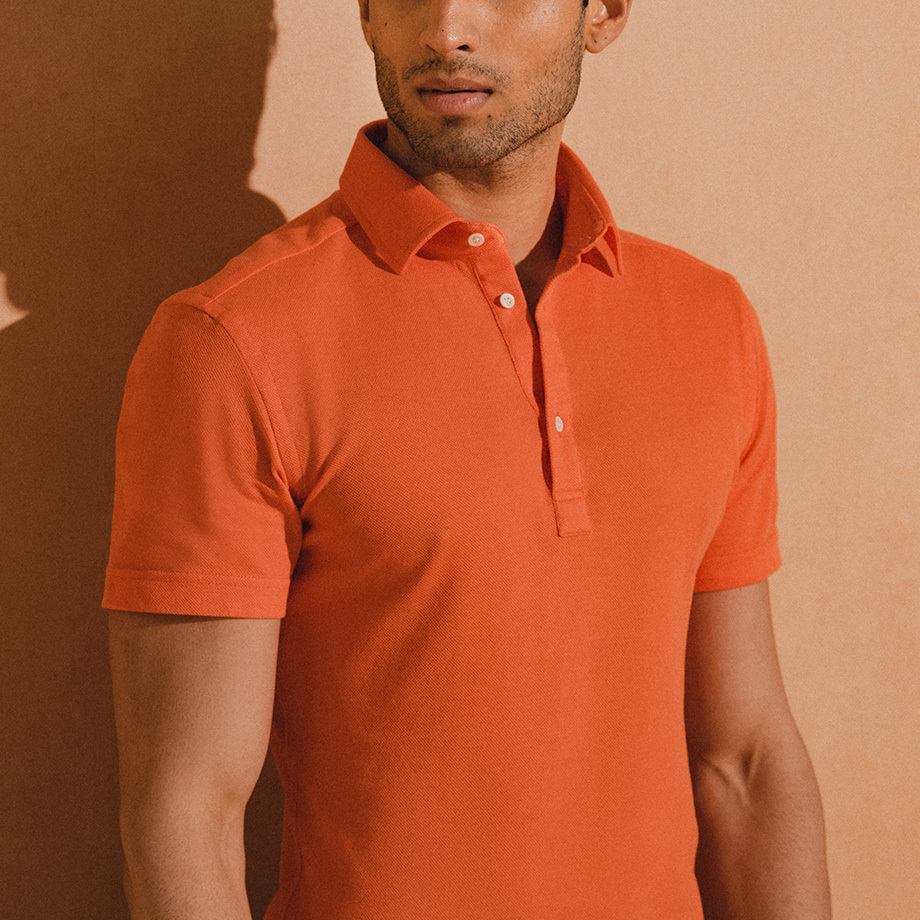 The pique-cotton polo shirt is a preppy staple which no man should be without. It's casual enough to wear with shorts and trainers, but won't look out of sorts when worn with dress pants and a pair of leather loafers either. This makes it the perfect style for weekend and evening duties during the warmer half of the year.
Polo shirts are typically made from knitted pique cotton fabric. This airy material first gained popularity in sports - namely, golf and tennis - thanks to its stretch and breathability. For the casual wearer, this translates into a shirt style that is perfectly suited to summer activities while being both smarter and more comfortable that a simple cotton T-shirt.
A plain pique polo with tailored shorts offers a sharper alternative to the standard T-shirt and chino shorts combination without sacrificing comfort or practicality. Or, for something slightly smarter but equality summery, team a dark polo shirt with white or cream trousers cuffed just above the ankle, then finish with a pair of suede loafers in a contrasting shade.
---
The Oxford Shirt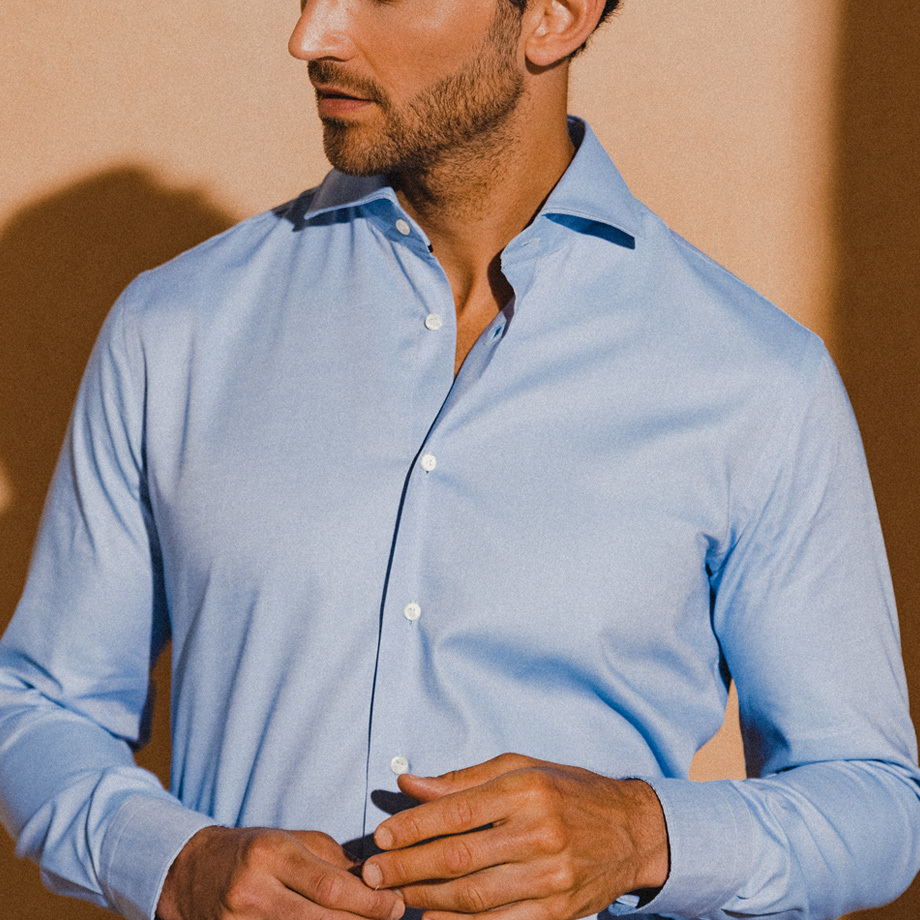 The term 'essential' tends to get overused in menswear. Many of the garments described as such could easily be done without, but where the Oxford shirt is concerned, it really does hold true. This is one of the few genuine essentials; a wardrobe staple whose timelessness is matched only by its versatility.
The Oxford cloth from which this type of shirt is cut is heavier, thicker and more textured than poplin. Which type of Oxford cloth you need depends on the season, with pinpoint Oxford best suited for the summer and Royal Oxford more suited for the winter. The Oxford shirt resides in the smart-casual category and can be worn with everything from soft tailoring to jeans and trainers.
Styling an Oxford shirt is easy. Outside of formal black-tie attire and gym gear, there's not much that won't match well. Still, when stuck for sartorial inspiration, a pair of chinos and some casual suede shoes is always a safe bet.
---
The Linen Shirt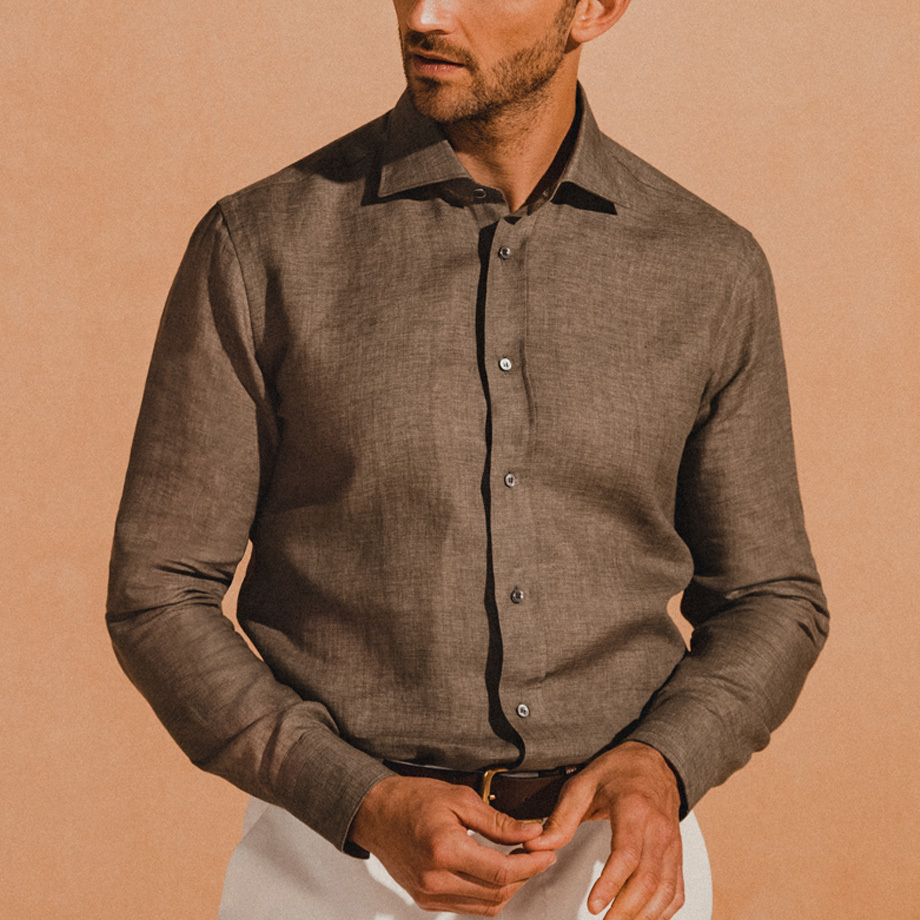 When summer arrives, there are precious few fabrics capable of handling the heat. Linen is one of them. Light, breathable, comfortable and airy, a linen shirt is the obvious choice for when the mercury creeps skywards.
The merits of this lightweight fabric are well documented throughout history. This is one of the world's oldest fabrics, with its first recorded use around 8,000 BC. It's made from the fibres of the flax plant and is known for being hard-wearing, light, breathable, absorbent and quick drying. These combined characteristics make it perfect for use in hot weather, while the texture of the weave creates a subtle focal point within simple summer outfits.
A linen shirt works particularly nicely in a light colour. White or a light neutral shade will help to reflect the sun, bolstering the fabric's cooling properties. Pastel shades work well when styled with summer tailoring (such as a single-breasted linen suit in beige or stone) for a dose of Riviera style. For something more poolside-friendly, wear a loose-fitting linen shirt with swim shorts and sandals to soak up the sun in style.
About us
We are Italian custom shirtmakers who combine traditional manufacturing with digital expertise. We enable our customers to create shirts for their measurements and taste online, then we make them in Italy.
Discover more