When buying a new shirt you're faced with hundreds of styles, thousands of fabrics, and a tantalizing amount of design details. But when it comes down to it, there really is only one thing that matters: the fit. The right fit. And while off-the-peg sizes (small, medium, large etc) are available, they only satisfy a small percentage of mannequin-shaped men. A small body might not mean a small neck and short arms etc... And with the average dress shirt constructed from around 20 different components, all of which have to work together and fit your unique shape forthat perfect-fit finish, it's not always as simple as one standard size. Read on to discover how your shirt should fit you:
How a Shirt Collar Should Fit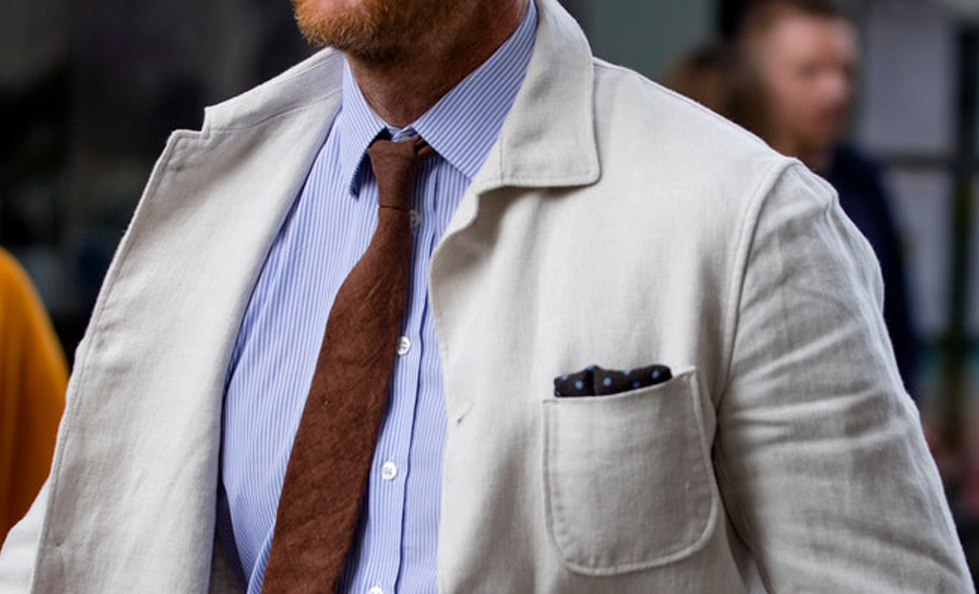 Start from the top with the collar. The way your collar fits and sits will affect the way your shirt hangs, as well as impact the comfort of the shirt; too small and you run the risk of self strangulation, too big and your placket (and tie if you wear one) will not sit neatly. To check yourcorrect collar circumference, put on your shirt and put a finger between your neck and the collar.If you can do this comfortably, then you're good – the collar should touch the skin all the way around the neck, but not press against it.
Where the Shoulders Seams on a Shirt Should Sit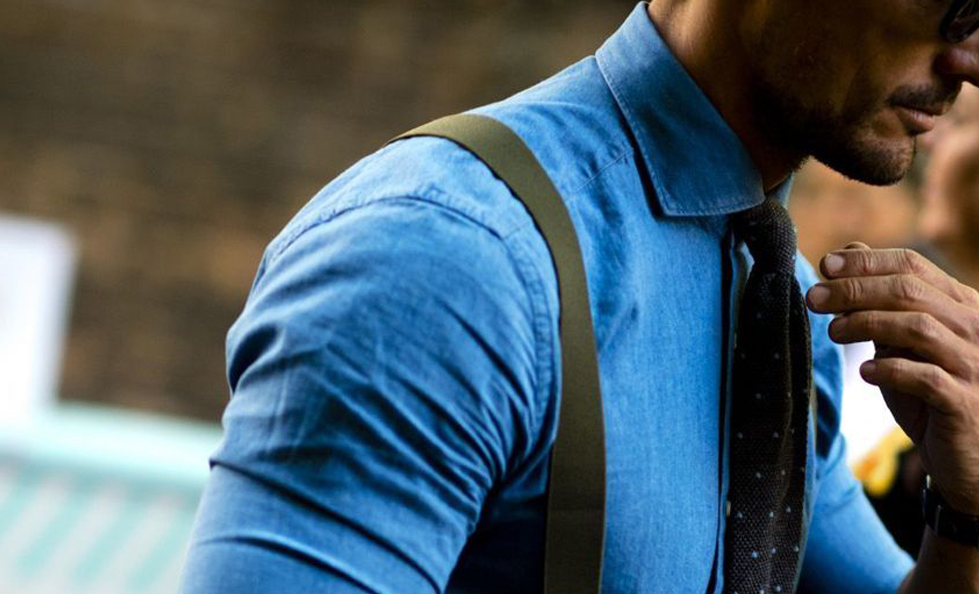 How your shirt fits on your shoulders will affect the overall silhouette of the shirt. Seams that sit too narrow (too close to the neck) will give the appearance of sloped shoulders, even if you don't have them. Seams that sit too wide – away from your shoulders – will cause the shirt to sag and crease. For a sharp appearance, you want the seams to rest at the edge of your shoulders.
How Shirt Sleeves and Cuffs Should Fit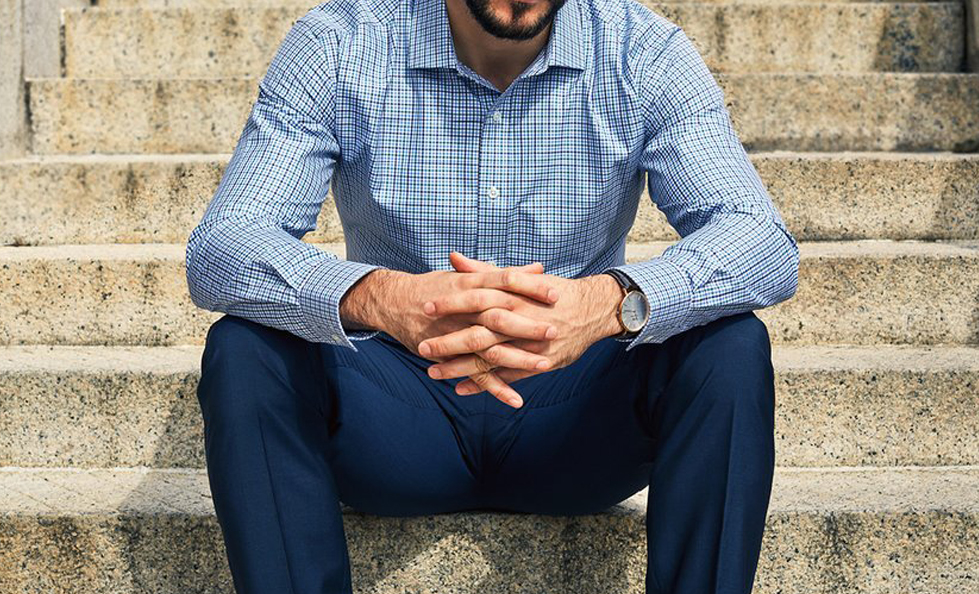 Baggy sleeves are a no no. To combat the batwing look, check that the armholes are as high aspossible, this will create a neat, streamlined sleeve. For sleeve length, you can check this in onesimple move: you should be able to bend your arms towards you without feeling the fabric stretch. When your arms are outstretched, shirt sleeves should hit the hinges of your wrist. As for cuffs, they should comfortably caress the wrists. It's worth trying on a jacket over your shirt todouble check the length; about half an inch of the shirt should be visible beyond the jacket cuff.
How a Shirt Should Fit at the Chest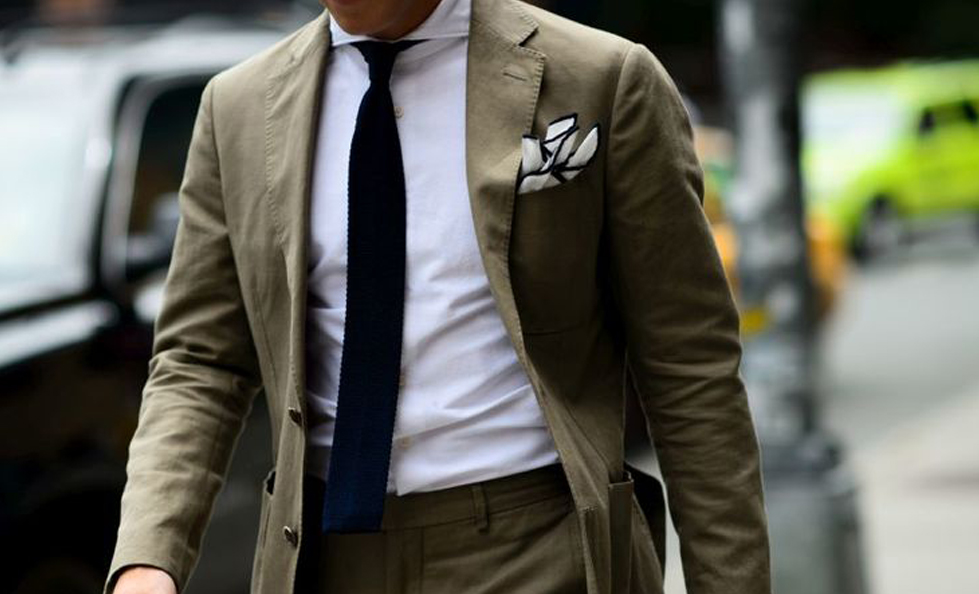 You want the fabric to sit clean across your pecs. Look at the buttons. Is the fabric pulling? If so,your shirt is too tight. If you think it's too big, do the pinch test: at the side of your body, pinch the fabric – you should be able to hold around 2-3 inches of shirt, any more than that, and it's too large.
How to Choose the Right Length Shirt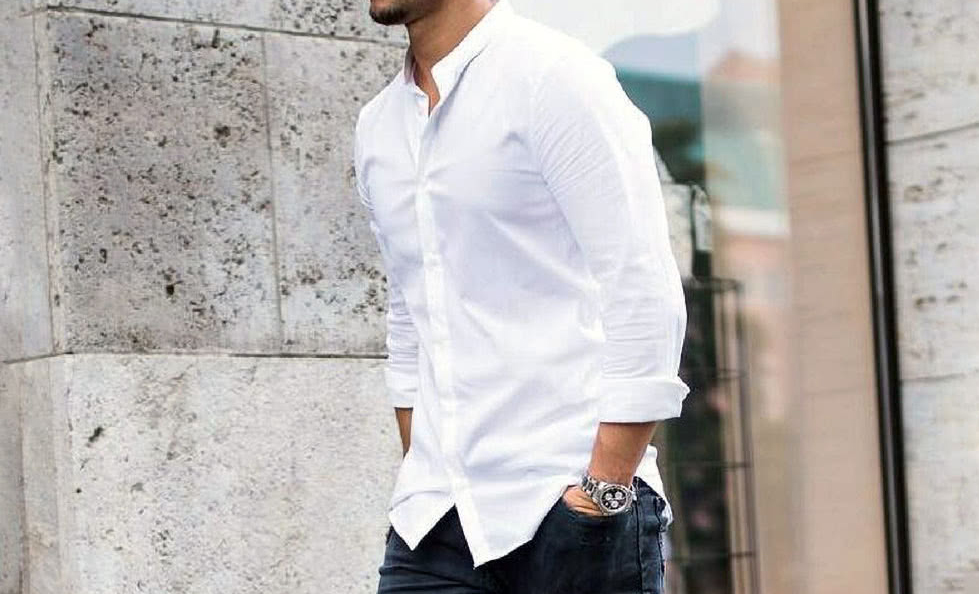 Shirt length tends to be more of a style preference, e.g. smart or casual, aka tucked or untucked. For tucking, you want to find that sweet spot of not too short and not too long. Too short and it will rise out of your trousers. To check this,: raise your arms in the air to see if the shirt stays tucked – if your shirt has a rounded hem, it's designed for tucking in, this small but important detail helps the 'tail' (centre back) of the hem stay put. Feeling casual? If you're going to have your hem on show, make sure the shirt is cut slightly shorter, this will keep your layers in order – you want to avoid your shirt from peeking out past your jacket. You can check the length of your untucked shirt by raising your arms again; if you flash a bit of stomach, you need to go longer.
How A Dress Shirt Should Fit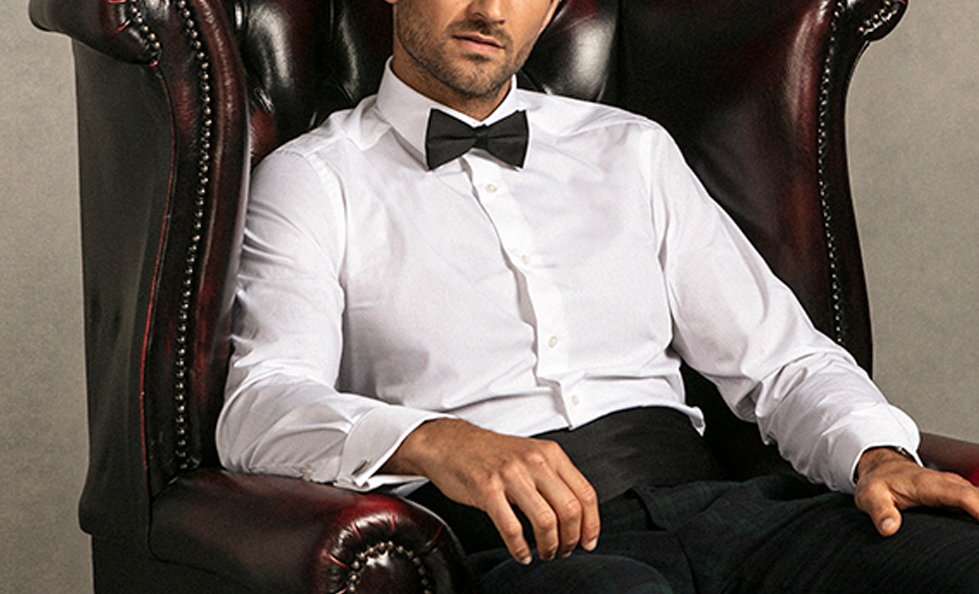 Basically, the same as all of the above. However, dress shirts tend to be slightly more fitted through the body than your everyday Oxford. This is because the look you're going for is slightlymore slick and polished as opposed to comfortable check-shirt Tuesdays. Pay special attention to the collar – it needs to fit perfectly to accommodate for your dressed-up accessories, such as a tie or bowtie.
The Benefit of Custom-Made Shirts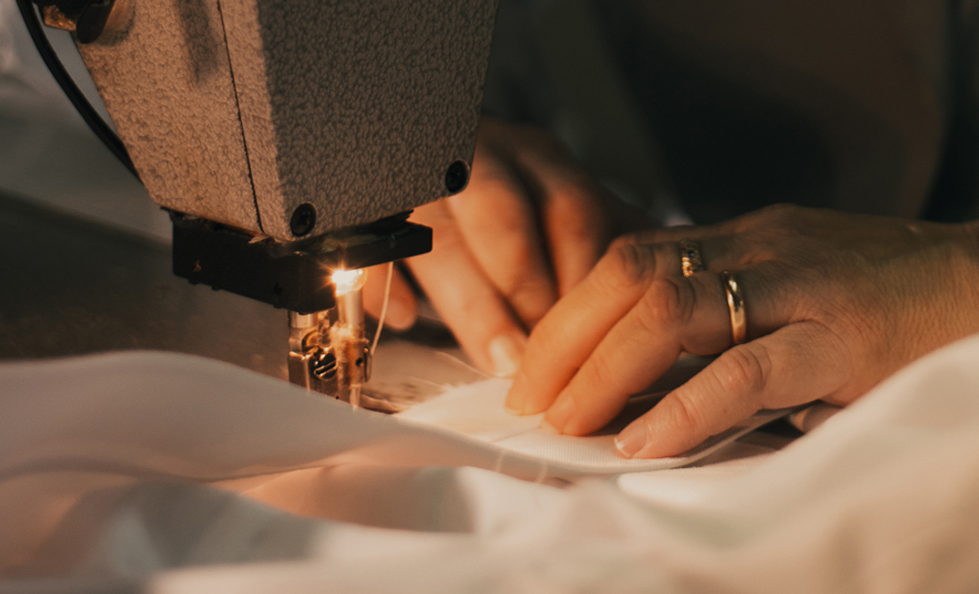 By choosing an in-person or online made-to-measure, custom-made shirt service you will be able to ensure with some confidence that all of the above issues are automatically avoided. When ordering a shirt designed specifically for you instead of a standardly sized option an experienced professional will ensure that your shirt fits and hangs correctly in all the right places, based on your unique body proportions.
---
About us
We are Italian custom shirtmakers who combine traditional manufacturing with digital expertise. We enable our customers to create shirts for their measurements and taste online, then we make them in Italy.
Discover more