How To Match Ties To Shirts
Learn the rules of matching men's shirts to ties with our guide which explains how to choose the correct combinations.

Anyone can dress up smart, but real style is in the details. It's those subtle touches that have the power to take an outfit from good to great – things such as knowing which colours work well together, using textures to enhance layering, or even just understanding the correct tie to match to a specific shirt for best results.
Matching a shirt and tie is a seemingly simple task with just two clothing items to consider. However, the sheer amount of combinations means that it is surprisingly easy to get wrong. If your tie and shirt don't match correctly, it can look jarring and detract from an otherwise well put together outfit.
Thankfully, there's a handful of simple tips that make it easy to match the right shirt and tie every time. From colour pairing to getting clever with fabric choice, these are the key points to consider.
Colour
Colour is the most important factor when it comes to pairing a shirt and tie. The trick is to avoid shades that either clash or match too closely. Instead, the goal is to find hues that complement each other.
One option is to go tonal. This refers to picking colours that are similar without being too closely matched. A light-blue shirt with a dark-blue tie, for example, is a tonal combination that's been extensively tried and tested. Conversely, a navy blue shirt with a tie in a slightly different shade of navy is likely to look strange due to an inefficient amount of contrast.
Another approach is to go for complementary colours. These are colours that are completely different, but that work well together. Some examples of complementary combinations that work well would be a blue shirt with a burgundy tie, a pastel pink shirt with a light blue tie, a pale-blue shirt with a dark green tie, or a white shirt with pretty much any colour tie imaginable.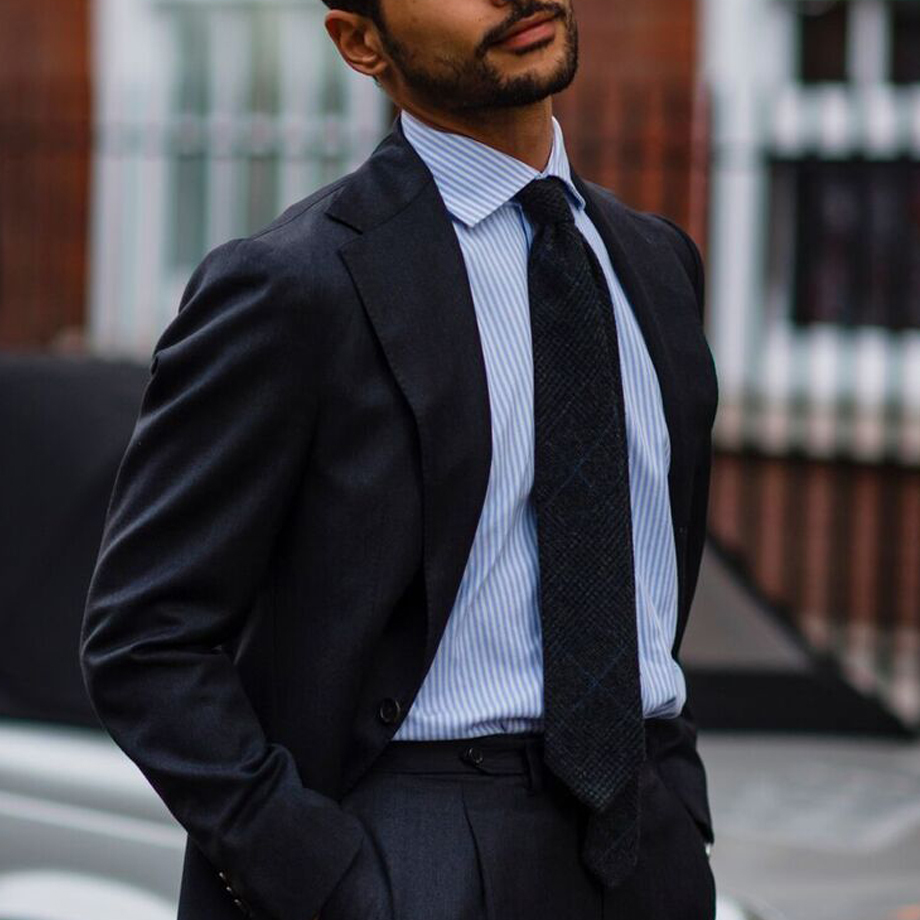 Pattern
Prints and patterns are useful for bringing looks to life. They can bring a sense of character to an outfit, but they must be handled with care, particularly if there's more than one of them in play.
The safest way to wear patterns when it comes to pairing a shirt and tie is to keep the shirt in a plain block colour and use a patterned tie as a focal point. This way, the shirt acts as a blank canvas; a simple backdrop against which an interesting tie can really stand out. For example, a navy or burgundy patterned tie (polka dot or stripe) will work well with a pale blue or a white shirt. The colours of patterned tie and shirt you choose should abide by the previously mentioned rules: contrasting shades of the same colour or a complementary colour pairing.
Doubling up on patterns can work, but it's important to avoid clashing. Patterns that are too similar in shape and size do not work well together. Similarly, loud patterns are not suitable for pairing as they will be fighting one another for attention. Some examples of combinations that work well together include a gingham shirt with a diagonal-stripe tie, and a floral tie with a striped shirt.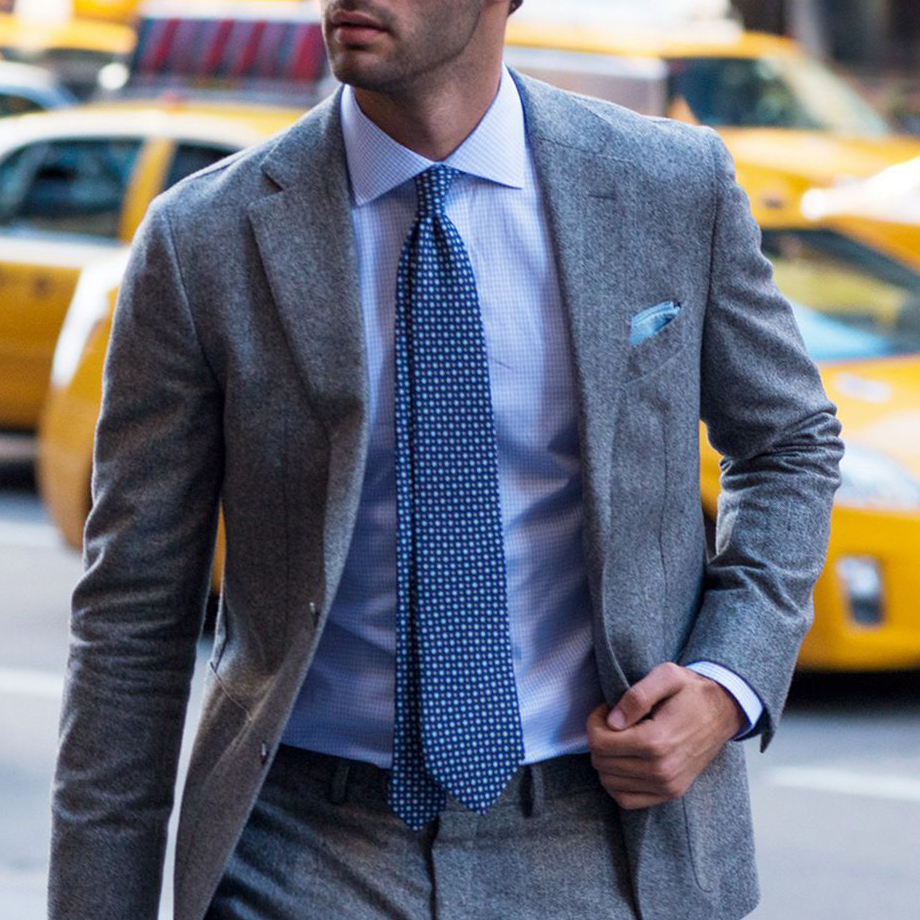 Material
Material is often overlooked when it comes to matching ties and shirts, but it's another subtle factor that can help make an outfit work excellently. Classic combinations, such as a silk tie with a poplin shirt or a wool tie with an Oxford shirt will always look great, but there's plenty of room for experimentation where texture is concerned.
It's crucial to take the setting into account when deciding on the material of your tie. Silk works best for dressy, formal occasions, while rougher fabrics such as knitted wool are better suited for workwear. The same goes for your shirt. Stick to smoother, shiny fabrics for smarter occasions and save the rougher textured materials for less formal settings.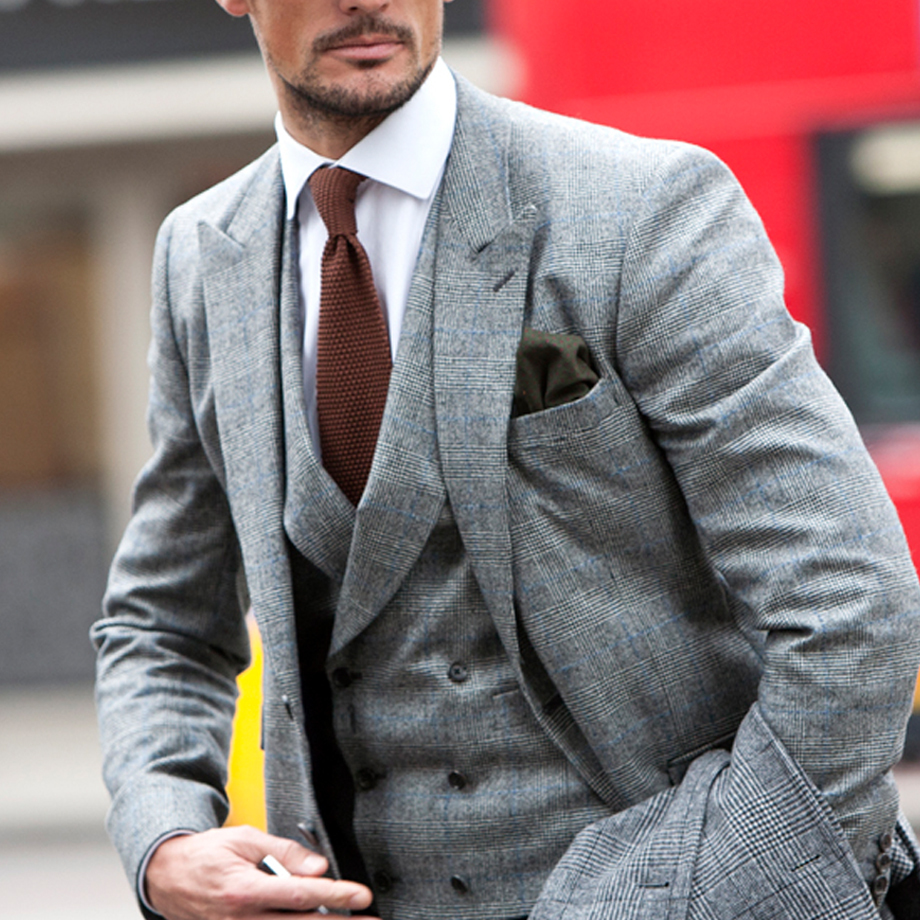 Collar Style and Tie Knot
Once your tie has been selected, it's important to consider the style of knot. Different tie knots work best with different collars, so it's crucial to match the two in order to look properly put together.
For a classic collar, a four-in-hand tie knot is the best option as it's fairly low profile and fits well in the gap between the points. The same is true for button-down collars and point collars, although for the latter a slimmer tie will work best.
A spread collar leaves a lot of room, so it's best worn with a thicker tie and an oversized knot to fill the space. A silk tie and a Windsor tie knot will pair well with a for a spread collar for a formal occasion.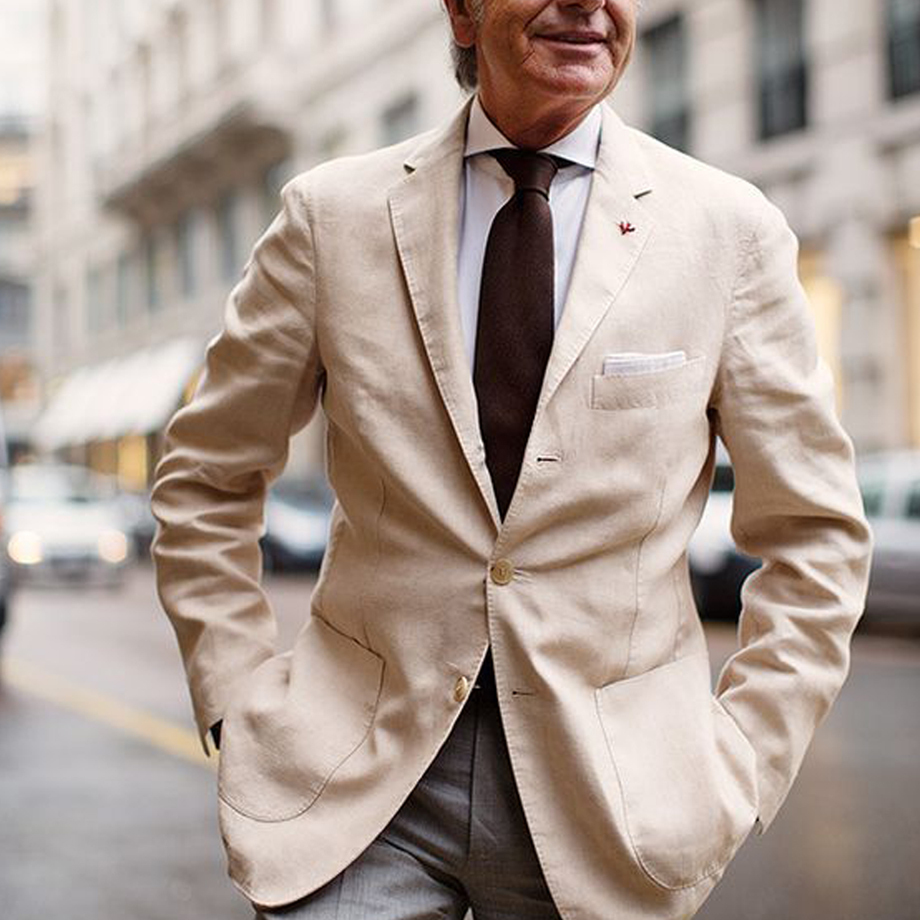 About us
We are Italian custom shirtmakers who combine traditional manufacturing with digital expertise. We enable our customers to create shirts for their measurements and taste online, then we make them in Italy.
Discover more