How to wear patterned shirts
Trusty white and blue solid shirts are great – they are essential to every man's wardrobe – but there comes a time when a changeup is in need, and what better time than spring? The season of new beginnings and transformations. Enter the patterned shirt. From flower prints to fil coupé polka dots, a new shirt is the easiest way to add life (and personality) to your everyday and evening outfits.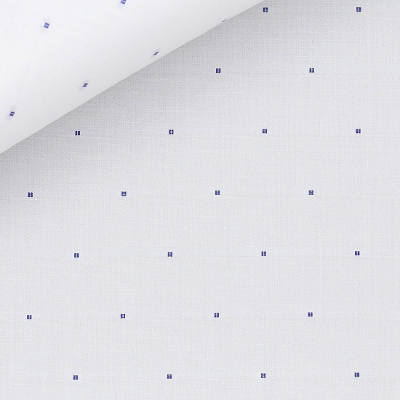 Office
Not just for the trendy guy in graphic design department, the printed shirt is embraced by men of all ages regardless of style or occupation, which is why there's no need to shy away from pattern during office hours. To strike the perfect balance between easy-going and business-ready, fil coupé fabrics – meaning 'cut wire', where the fabric's binding threads are cut leaving a raised, tactile finish – are ideal for the office. Fil coupé fabrics tend to sport tiny designs that feature all over the shirt, so that the actual design can only really be seen up close. What's more: tiny patterns mean your shirt won't upstage your tie – try a solid-colour tie to avoid clashing. Explore Apposta's fil coupé fabrics for spring/summer 18.
---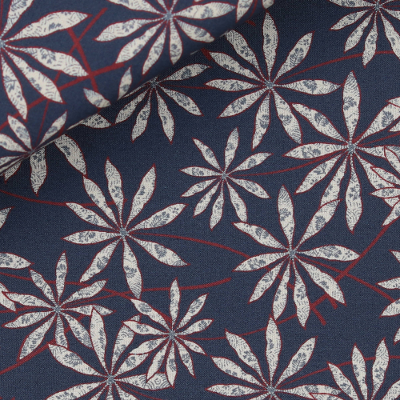 Day
Warmer months means fewer layers, which makes your shirt choice all the more important. From brunching, beaching to becoming the world's best BBQ-er, there is no better time to parade a print than during the day under the sun's rays. Go all out with colourful floral prints in light and breezy linen and breathable cotton. Balance the boldness of the print with classic chinos or trousers. Top tip: avoid too many colours – pair with muted shades to ground your look.
---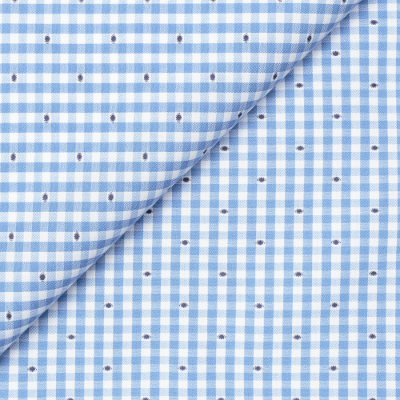 Evening
A patterned shirt brightens block-colour tailoring and will take your office suit from desk to dinner in an instant. Jacquard and fil coupé polka dot designs are a playful alternative to pinstripes; try small spots on classic white, or, if you want to be noticed, up your colour game with two-tone patterns such as white on red, blue on white or, for the more daring, spots on check. This look should be tie-less to keep the focus on your shirt.
About us
We are Italian custom shirtmakers who combine traditional manufacturing with digital expertise. We enable our customers to create shirts for their measurements and taste online, then we make them in Italy.
Discover more