Elegant despite the heat. The secret is in the fabric.
Mock Leno, for a smart yet lightweight shirt.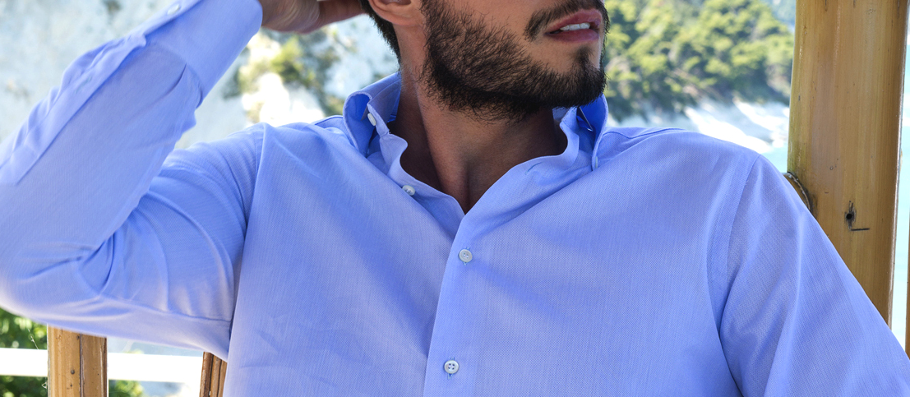 The height of summer brings many challenges when choosing fabrics which best keep you cool and comfortable. Mock Leno is your solution to hot days due to the special construction of fibres. They are designed to mimic leno fabrics that form open structures with small gaps for breathability.

Apposta understands the need for men to maintain their image when trying to find a shirt that best complements the hot weather. At Apposta, Mock Leno fabrics are created with cottons that work with the heat to offer a viable solution for those who sometimes struggle in warmer weather.

The unique construction of the warp and weft – the different weaving methods – offers a breathable and lightweight material allowing air to seamlessly enter and cool the body. The rough-looking design makes it a comfortable fabric to wear in an office environment and allows people to maintain their dress codes while battling hot afternoons.

In addition to its practical use, Mock Leno is also resilient against creasing and provides a longer lasting life than other shirts.
About us
We are Italian custom shirtmakers who combine traditional manufacturing with digital expertise. We enable our customers to create shirts for their measurements and taste online, then we make them in Italy.
Discover more