Introducing our new antiviral shirt fabric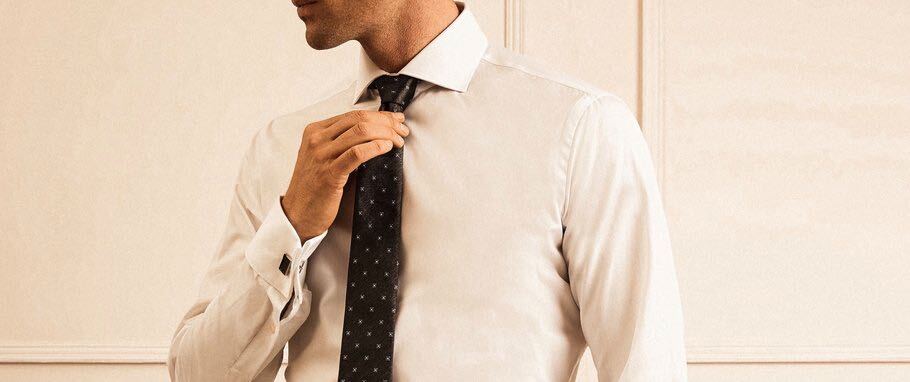 With the advent of a change in sanitary needs, clothing is no longer a means of simply expressing personal style and keeping warm. It has become an essential part of efforts to help to reduce the spread of harmful agents. That's why we're pleased to announce the addition of Viroformula fabric to our online inventory, available now in both white pure cotton poplin and stretch cotton poplin.
Created by Italy's Albini mill, the fabric has been designed to actively inhibit fabric from hosting bacteria and viruses, including Covid-19. This smart fabric reduces the likelihood and speed of contaminations, transmissions by destroying bacteria and viruses on contact.
So,how does it work? Firstly, Viroformula fabric uses silver-based technologies which generate an antiviral reaction through binding approaching viruses to sulfur groups. Secondly, fatty vesicle technology (liposomes) destroys viruses in seconds by depleting viral membranes of cholesterol content. These antiviral and antibacterial effects will persist over time too; Viroformula technology is effective for up to 30 washes at a mild temperature of 40°C (104°F).
You won't be able to notice any physical differences due to this special treatment either, you can still expect your shirt to look and feel the same as ever. Our Viroformula fabrics are dermatologically non-irritating, so harmless to your skin and body.
Adding a Viroformula made-to-measure shirt to your collection couldn't be easier. Both fabric options can be applied to any existing white shirt we offer online by simply replacing the original fabric with one of the Viroformula treated fabrics.
Depending on the design that you choose or create, shirts made from Viroformula fabric can be used for a variety of different wardrobe needs. For increased formality, simply add details such as a spread collar or French cuffs. Alternatively, if you're looking for peace of mind when you're out and about, there's the option to create a casual white shirt with either of the fabrics. In this case, you'll simply need to choose design details such as a button-down or band collar.
VIROFORMULA ™ fabrics by Albini Group have been tested for their effectiveness by 3A Laboratori and Microbe Investigations.
---
About us
We are Italian custom shirtmakers who combine traditional manufacturing with digital expertise. We enable our customers to create shirts for their measurements and taste online, then we make them in Italy.
Discover more