What To Wear On A Night Out For Men
Here's what to wear to ensure that you always look your best on your nights out.

Dress codes have diversified a great deal in recent years. The question of what to wear on a night out used to have clear-cut answers. Now, it's not so simple. As menswear has loosened up, pieces of clothing and footwear that would have once seen the wearer turned away from an establishment have now become fair game.
A greater spread of wardrobe options to choose from may at first seem like a good thing, but this brings the increased potential for sartorial indecision and a heightened chance of missing the mark entirely. To simplify the process, consider these tried-and-tested outfit combinations.
What To Wear To A Bar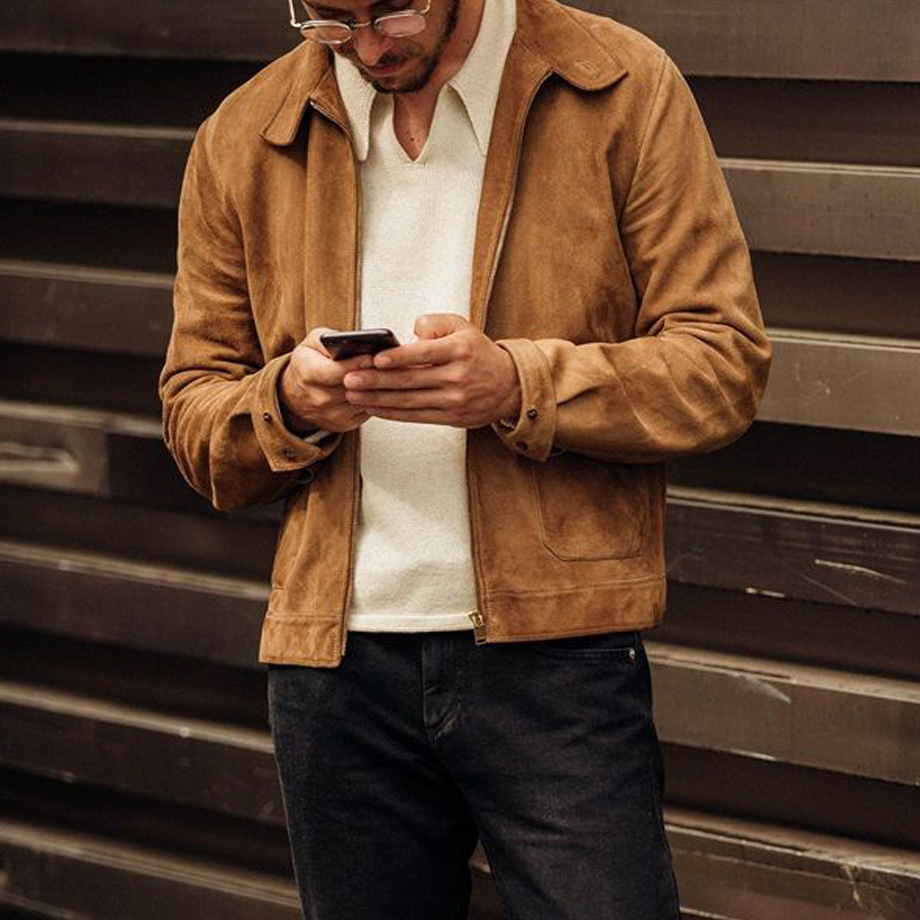 Of all the environments in which a man is likely to find himself on a night out, a bar is perhaps the most informal. This means it's perfectly acceptable to incorporate a few casual pieces into your outfit.
A tailored jacket can be worn but it isn't a requirement, instead you can try a casual jacket in a luxurious material. A light jacket, such as a Harrington in navy suede, feels elegant and sophisticated but has a more relaxed silhouette than tailoring. Layer it up with a fine crew-neck sweater in cream for some tonal and textural contrast.
For your legwear, stonewash jeans will add to the laid-back yet grown-up feel. These should stop just below the ankle to eliminate fabric stacking. Finish off your look with a pair of deep-brown suede loafers.

What To Wear On A Date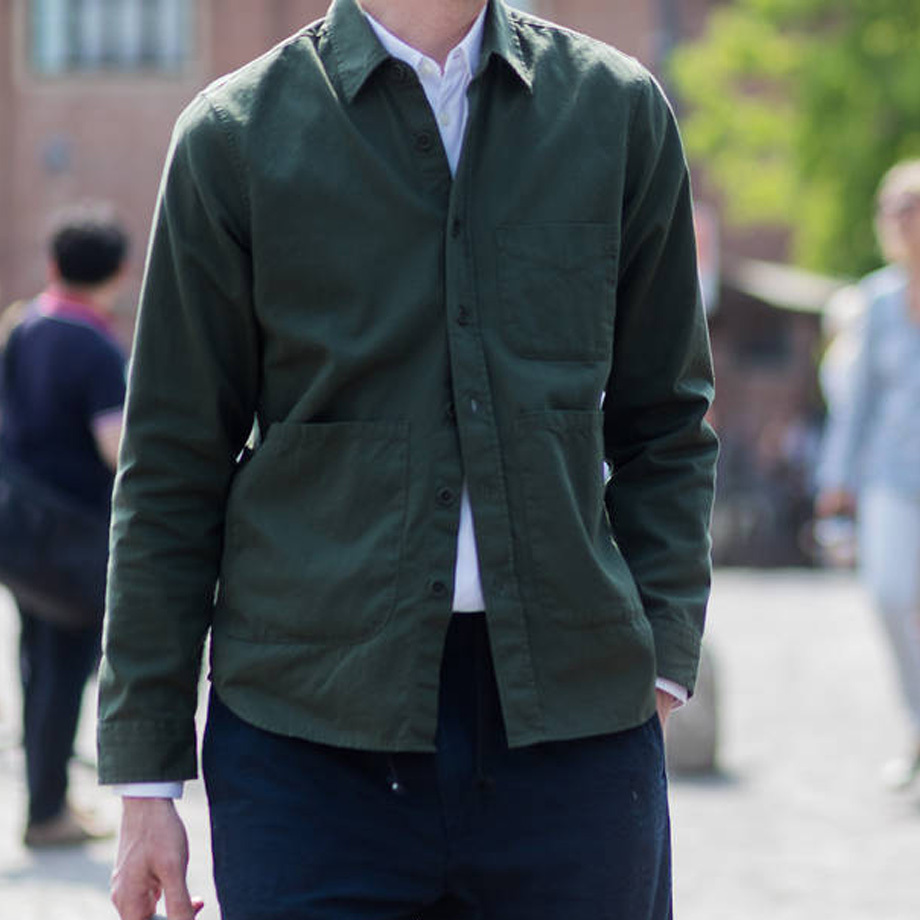 There's more than one type of date. Some might take place in a bar or restaurant, while others could be as simple as a stroll followed by a casual nightcap in a pub. The key when it comes to selecting an outfit is to pick something that won't look out of place wherever the night ends up. Sticking to simple, smart-casual pieces is the best approach in this case.
A khaki overshirt in cotton-twill fabric offers a comfortable blend of relaxed and sharp style and will work well layered over a crisp button-down Oxford shirt in white. Light denim jeans are too casual for a date, so go for a dark navy or black which will look smarter. A pair of raw selvedge jeans in a regular cut will fit the bill perfectly. Try teaming them up with a pair of desert boots in a rich brown suede.
If you're on a date when it's cold, a navy single breasted wool coat is the perfect piece of outerwear to ensure that you look suitably smart.

What To Wear To A Restaurant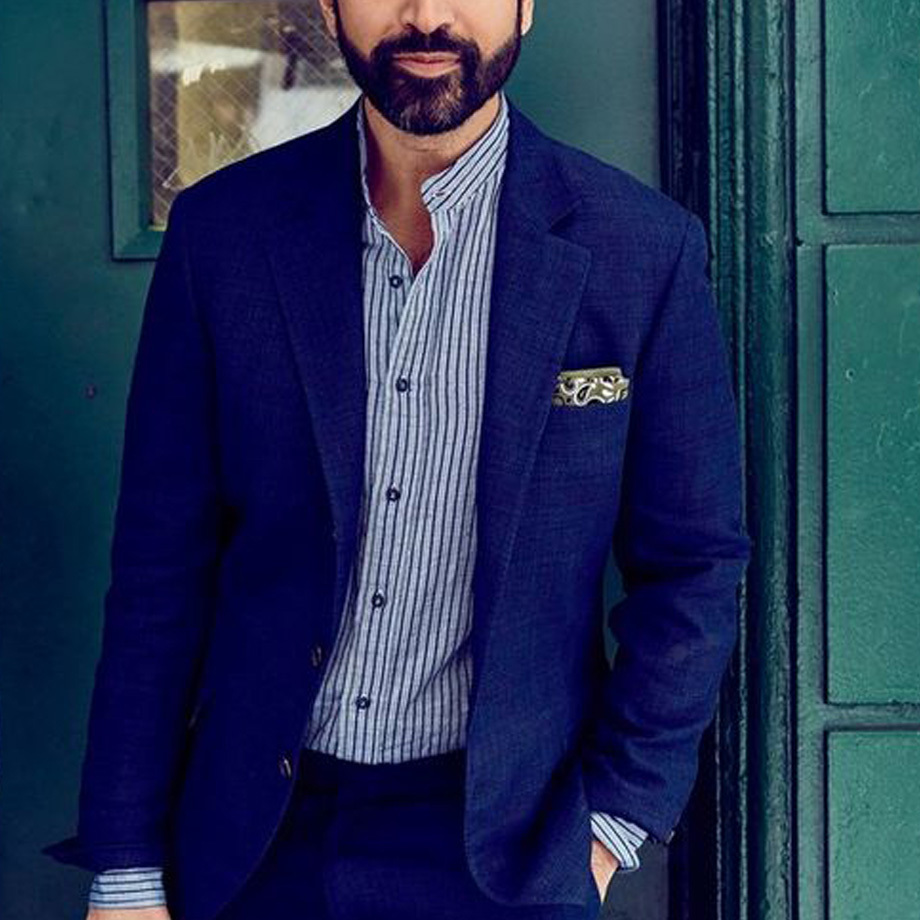 What is considered appropriate attire varies a great deal from restaurant to restaurant. It's not uncommon to see T-shirts and jeans in even the most expensive eateries these days, but it's always better to be overdressed than underdressed, which is a mantra worth living by when it comes to piecing together dinner-friendly outfits.
A single-breasted wool overcoat in grey is perfect for staying stylish on the way to and from a restaurant. Beneath that, an unstructured sports coat in navy has the tailored details of a suit jacket but also has softer lines that allow it to pair well with less formal garments such as a blue band-collar shirt.
Legwear should be simple, subtle and complement your footwear. A pair of black chinos in cotton twill fabric is a good option. Wear with black leather Derby shoes to complete the look.

What To Wear To A Nightclub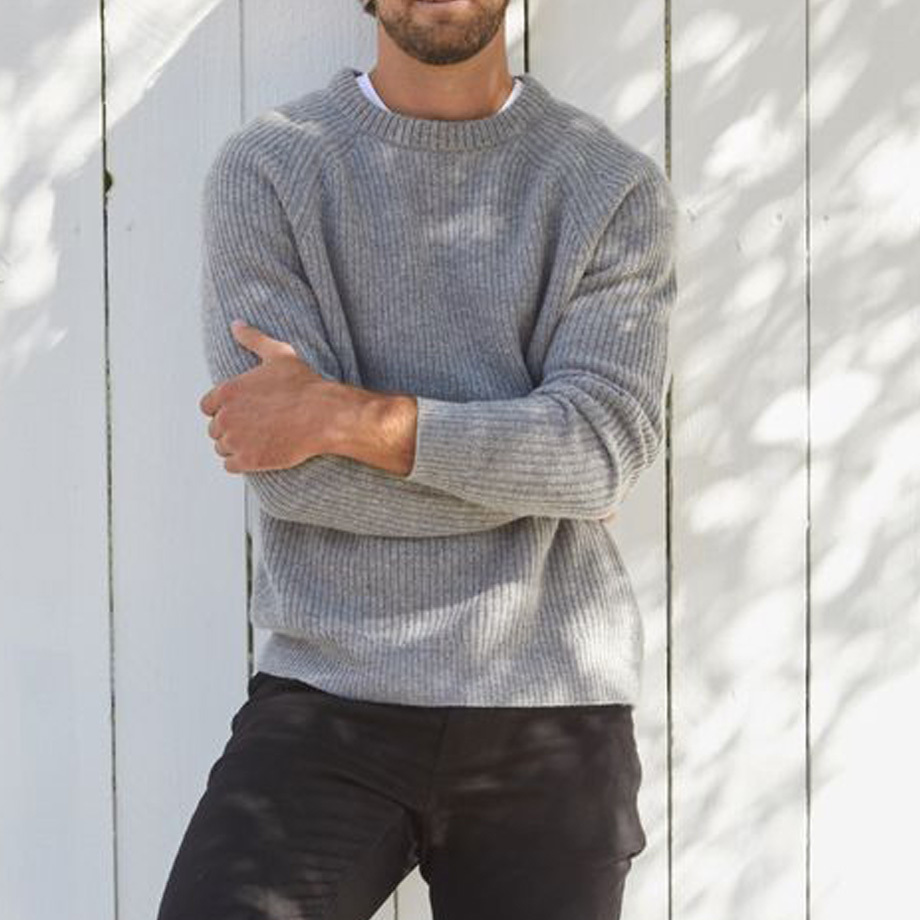 Deciding what to wear to a nightclub can be daunting, but it doesn't have to be. There's a handful of failsafe garments that will slot seamlessly into any upscale clubbing environment, and sticking to them will ensure fuss-free entry and help to facilitate a good night.
Clubs can get hot, so it's best to choose outerwear that can stay in the cloakroom rather than making it an integral part of the outfit. A classic beige mac will keep the rest of your outfit protected from the elements on your way to the club, and is easy to throw back on when the time comes to leave. Keep the rest of the top half simple – there's no need for anything more elaborate than a simple crew-neck sweater in charcoal grey with a white crew neck t-shirt underneath.
The bottom portion of your outfit should be clean and minimalist too. Slim navy chinos in cotton twill with a pair of smooth black leather Chelsea boots is a solid combination. Sneakers are generally fine, but there are still some establishments that don't allow them, so it's better to err on the side of smart and avoid the embarrassment of being turned away at the door.

What To Wear To A Party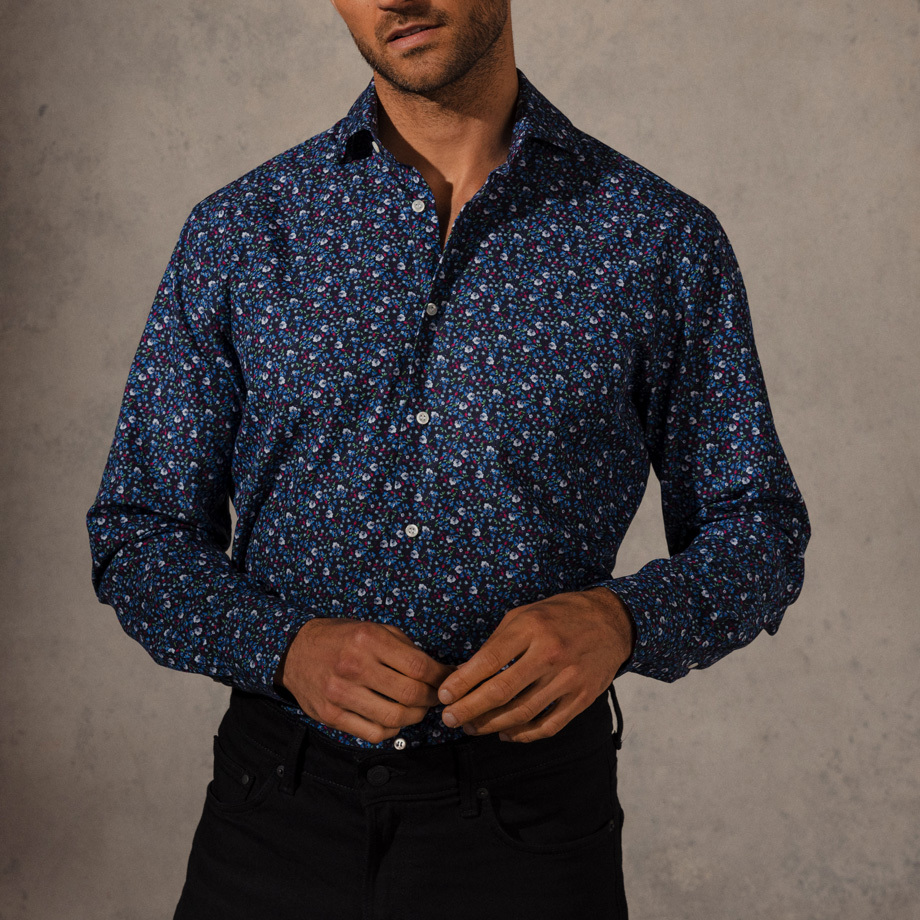 In general, parties call for a bit of colour and pattern. This doesn't have to mean wearing anything too eccentric or outlandish though. Jazzing an outfit up can be as simple as adding some stripes or a statement colour, while ensuring the rest of your outfit is plain so there's not too much going on at once.
A blue and white large stripe shirt attracts the eye without screaming for attention. It's a classic preppy piece that can be used to give an outfit a focal point when worn uncovered and untucked. Team up with a pair of dark grey flat front wool trousers, dark grey socks and add a pair of box fresh, low top white trainers to finish your look off.
For Christmas parties, stick to a similar format but use some knitwear as a vehicle for interest as opposed to a shirt. Steer clear of novelty festive jumpers though, opting instead for a tasteful Fairisle or cable knit jumper.
About us
We are Italian custom shirtmakers who combine traditional manufacturing with digital expertise. We enable our customers to create shirts for their measurements and taste online, then we make them in Italy.
Discover more