What To Wear To A Wedding For Men
From a formal black tie wedding to a winter wedding, our guide to men's wedding dressing explains how to choose the right outfit whether guest or groom and no matter the dress code.

Attending a wedding is a good excuse to dress up, but it's important to do so in the right way. Appropriate wedding attire can vary greatly from one event to the next. What would be considered overdressed at one wedding may be deemed untidy at another. It all depends on what's stated under the 'dress code' section of your invitation.
A fundamental understanding of the different wedding dress codes and what they mean is key when it comes to getting it right. This will enable you to dress with confidence and ensure that you avoid sartorial errors.
It's also important to take the time of year into account. Summer weddings and winter weddings, for example, call for different colours and fabrics, even if the dress code is the same, what you wear will depend on the season.
Combining an understanding of the different dress codes – black tie, smart casual, semi-formal, and white tie – with knowledge about how to dress across all four seasons is the key to wedding-style success. Here's everything you need to know.
What To Wear To A Black Tie Wedding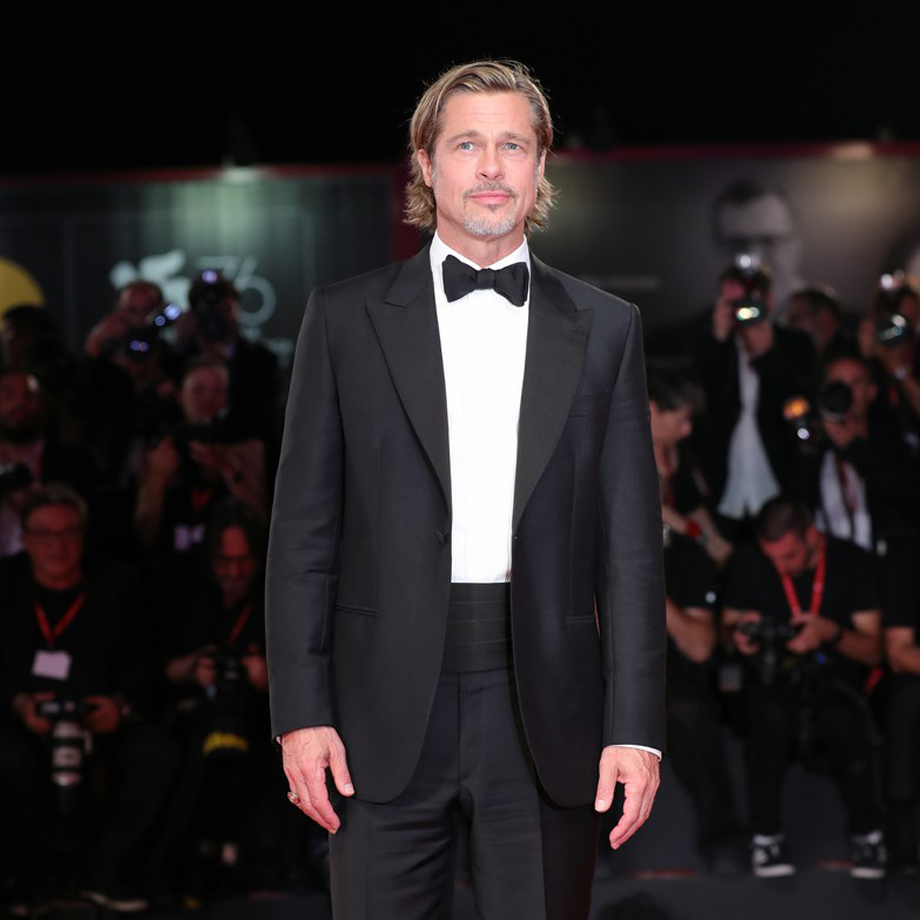 Black tie is the most formal level of wedding attire alongside white tie. It consists of formal evening wear, including a tuxedo, a dress shirt, a bow tie, and patent-leather shoes. It doesn't offer much flexibility, but that makes it easy to get right. The most important thing is the fit and that all of the garments involved are tailored to perfection.
There's a common misconception that any black suit with a white shirt and a bow tie is 'black tie'. This is not the case. The first notable difference is the jacket, which will usually have satin facings on either peak or shawl lapels. If it's a single breasted jacket, it will have no more than one button, and if double breasted, it will have two rows of three buttons.
Secondly, the shirt should be one designed to be worn with a bow tie. This all comes down to collar style, with a wing collar or cutaway collar being the most popular choice. Many dress shirts also feature a textured 'bib' to the front.
Legwear should be a pair of plain dress trousers. The material should match the jacket, unless the jacket is velvet, and accessories should be limited to a white pocket square, a bow tie and a pair of cufflinks.
You might sometimes see 'black tie optional' stated as the dress code. This means that a tuxedo isn't compulsory but it is welcomed. A navy or grey suit would be fine here, but just wear a tuxedo if in any doubt.
---
What To Wear To A Smart Casual Wedding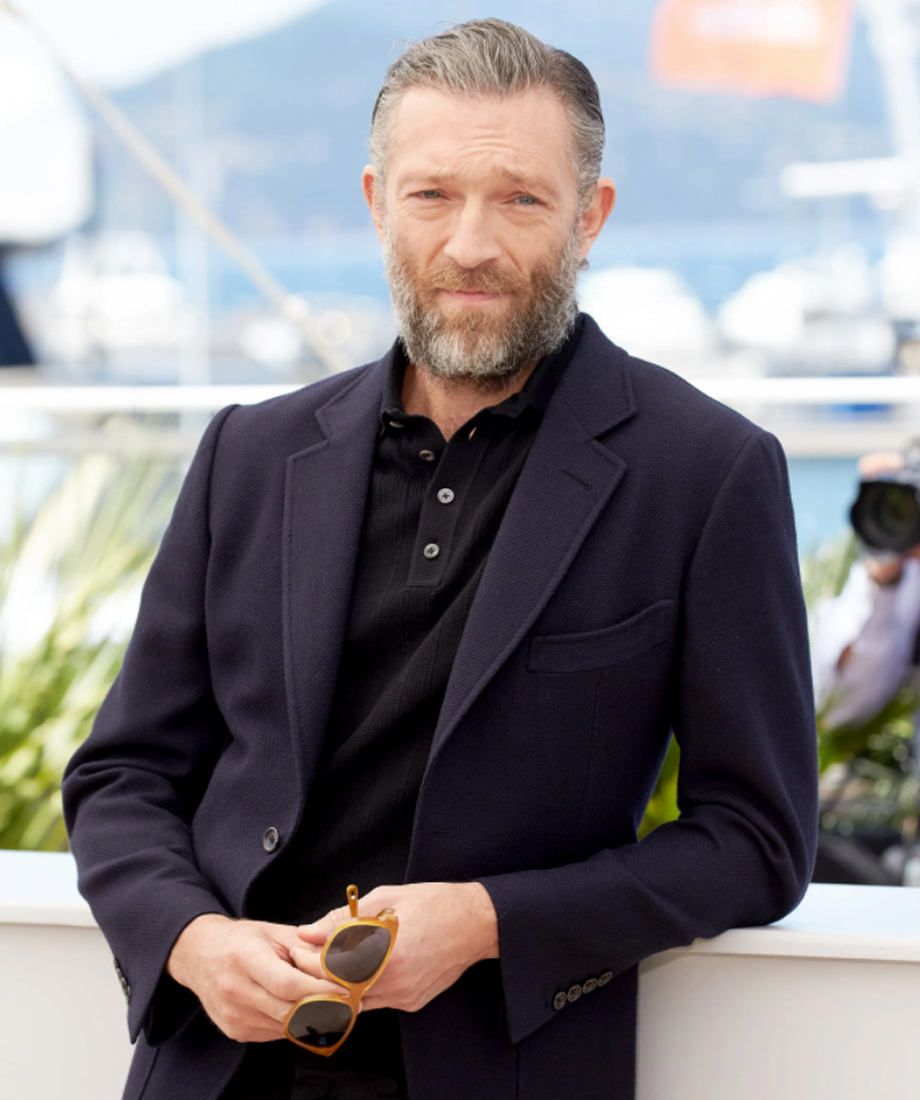 A smart-casual dress code invites you to wear something you're comfortable in that still looks sharp. It leaves a lot open to interpretation, which means it's great for showing a bit of personality and flair. You're likely to see this dress code on invitations to summer weddings, beach weddings and weddings abroad in warm countries.
It's important not to stray too far into the casual side of things. A tailored jacket will keep your outfit anchored, even if some of the other elements are more relaxed. Structured or unstructured, a navy blazer is a classic option, which will work nicely with lighter coloured legwear – think dress pants or chinos in cream or white.
What should be worn underneath the blazer depends largely on season. In the summer, an Oxford or poplin shirt with a band collar in white or pale blue is an excellent option. In winter, swap the shirt for some knitwear – a knitted polo shirt will add some texture and pair nicely with the navy and cream of the jacket and trousers.
Footwear should be smart without being overly dressy – think brown leather loafers as opposed to black patent Oxford shoes. Lastly, keep accessories to a minimum.
---
What To Wear To A Semi-Formal/Cocktail Wedding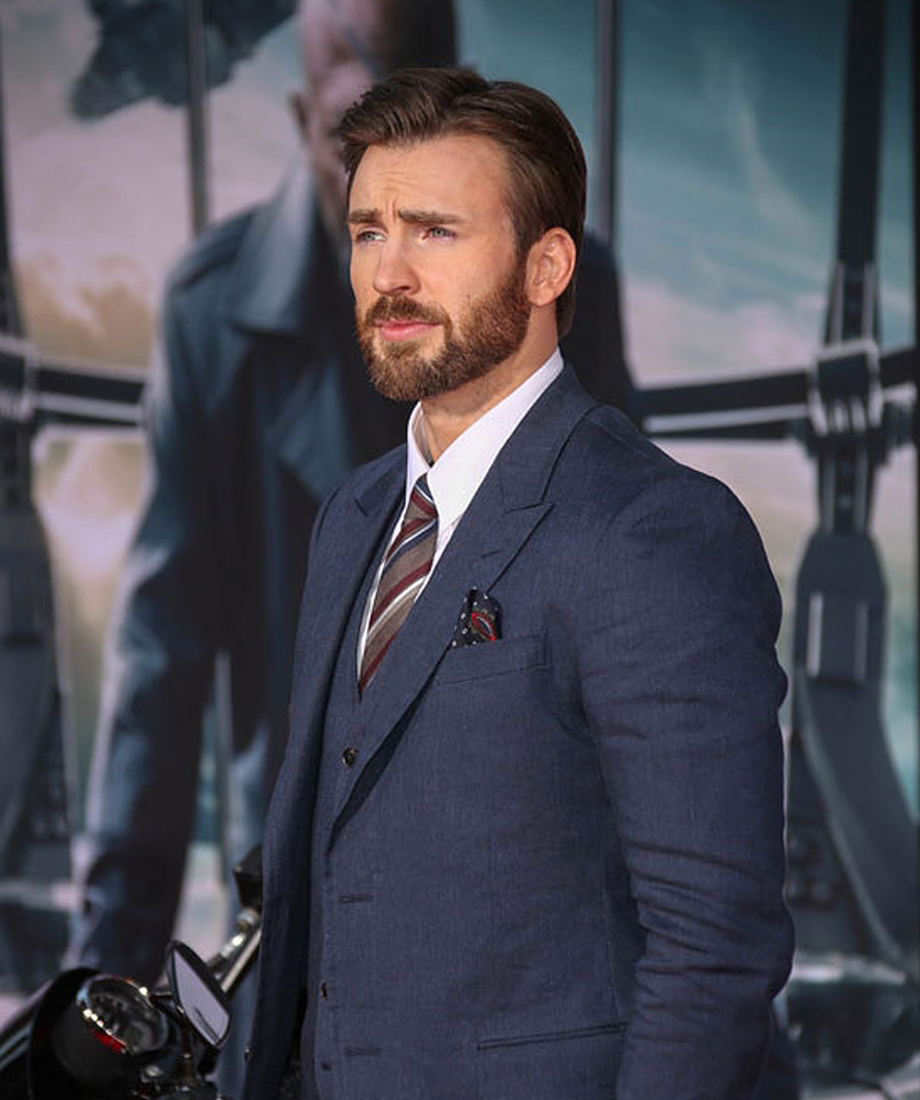 Semi formal and cocktail attire are two separate dress codes but what works for one will generally work for the other too. The best way to think of them is 'formal with a bit more freedom'. This means a suit should be worn in a dark colour, but there's increased freedom for sartorial expression when compared with more stringent dress codes such as black tie or formal.
A wool suit in navy is a menswear staple and provides the perfect foundation for any semi-formal or cocktail wedding outfit. Paired with a white poplin shirt, it can tackle either winter or summer, day or night, and can be brought to life by choosing the right footwear and accessories. Opt for a band collar to lend the look a laid-back, contemporary edge.
Accessories should include a tie and a pocket square, neither of which should match each other too closely. Take care to ensure they don't clash either though opting for different shades of the same colour. Doubling up on patterns is a bad idea. If you want to wear a tie with a print (which by all means you can) make sure the pocket square is understated and in a block colour.
In terms of footwear, loafers in dark brown leather will complement the overall look of a navy wool suit plus they're versatile enough to be called upon for other dress codes too.
---
What To Wear To A White Tie Wedding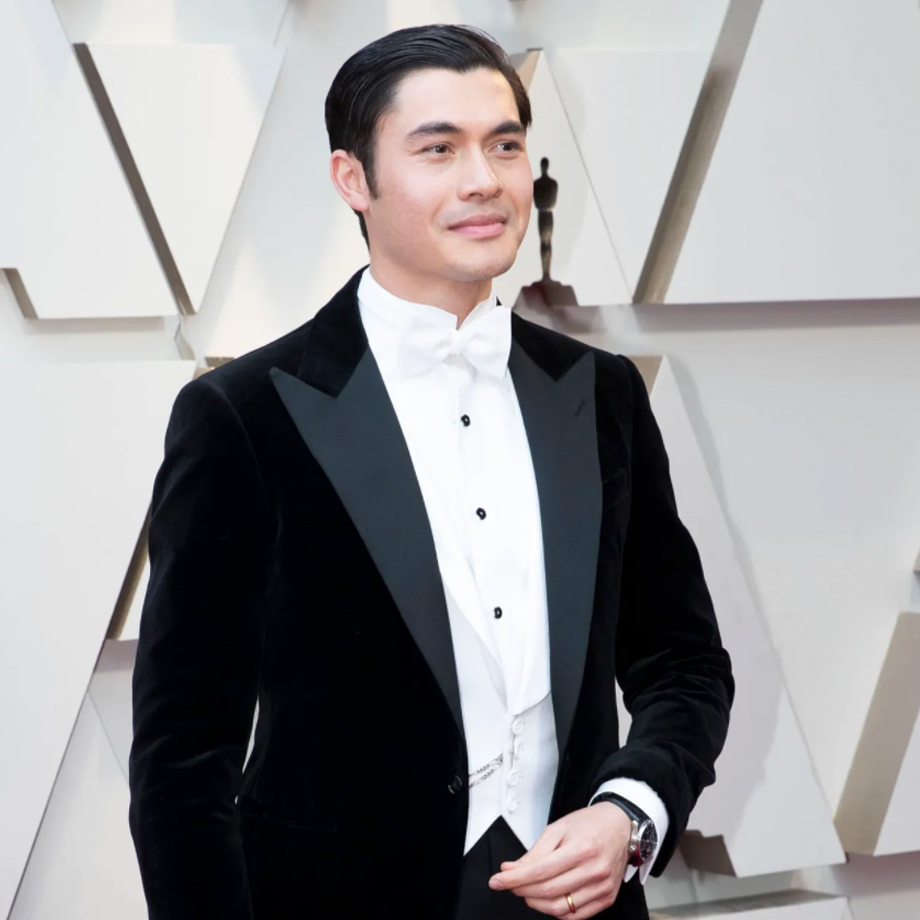 A white-tie wedding is highly unlikely to crop up unless you frequently mingle with royalty, but it's worth being familiar with the dress code just in case. White tie is the most formal dress code of them all. It expands on the principle of black tie but takes the fanciness several steps further. Unsurprisingly, a white bow tie is essential, and is to be worn with a white waistcoat and evening tailcoat. Top hats and gloves are often worn too.
The tailcoat is to be worn in place of a jacket and must be black with peak lapels and worn unbuttoned. Beneath it, a low-cut evening waistcoat in white is worn, leaving a crisp white dress shirt visible. Your shirt's collar should be winged to accommodate the bow tie, while trousers must be high waisted and feature a strip of webbing running down the outside of each leg.
Accessories for a white-tie wedding are optional and include a top hat, white dress gloves, and, if you want to go all out, a dress cane too. For footwear, black patent-leather Oxford shoes are the most appropriate option.
---
What To Wear To A Spring Wedding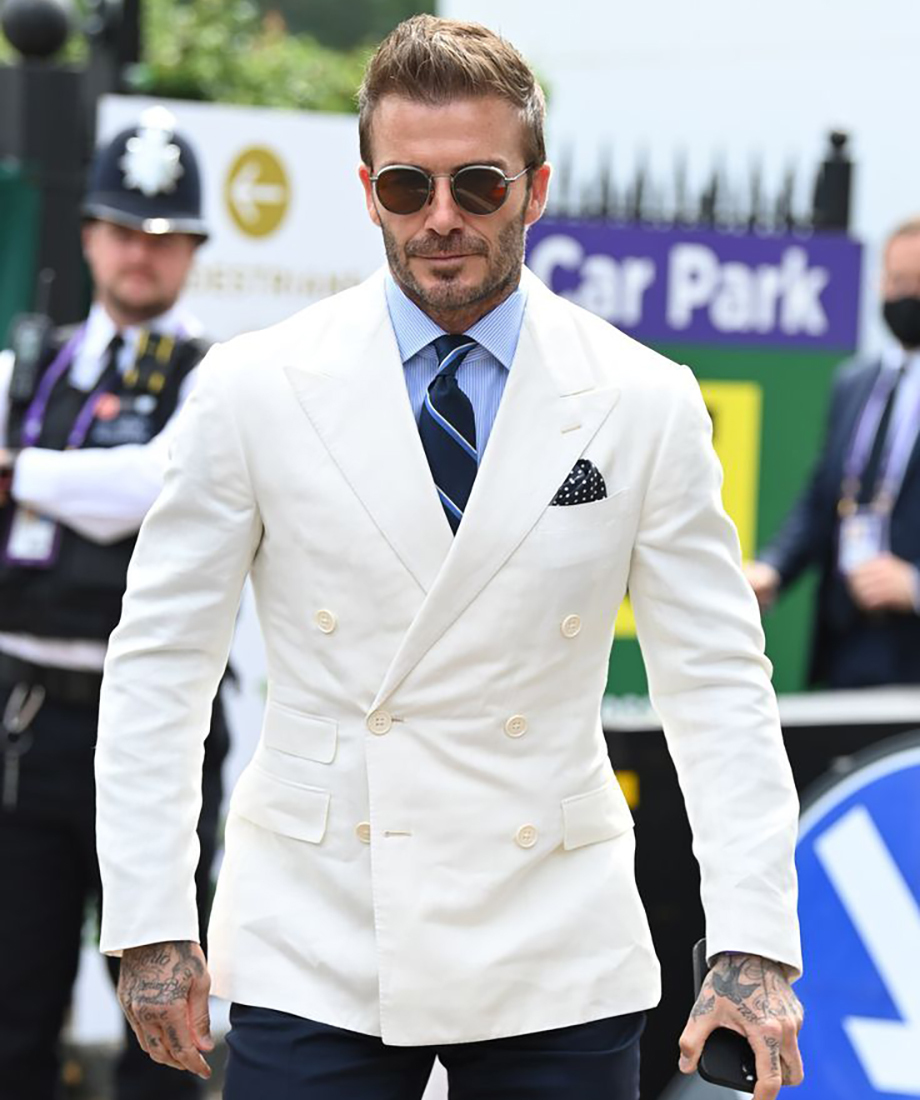 Spring is when colour starts to return to the world, which is mirrored in what you should wear for a spring wedding. Dark colours are still welcome, but if you want to mix in some lighter pieces, you can. A lot will depend on the dress code, but if there isn't one specified then a good spring option would be to opt for tailored separates.
Start with a blazer in a neutral shade such as taupe. Both single and double breasted will work but a single breasted style feels more relaxed, which is in keeping with the general mood as the weather starts to warm up. A cotton shirt in light blue will add a subtle dash of colour, try opting for a spread collar to showcase a Windsor tie knot. Similarly, a striped tie will create an eye-catching focal point – go for a collegiate style with a diagonal stripes for a touch of preppiness.
Further down, the trousers should contrast with your jacket. Dark navy dress trousers will accentuate a pale coloured jacket and offer nice tonal variation with a light-blue shirt. Wear a pocket square too if you'd like, but keep it simple and finish the look with some suede loafers in chestnut brown.
---
What To Wear To A Summer Wedding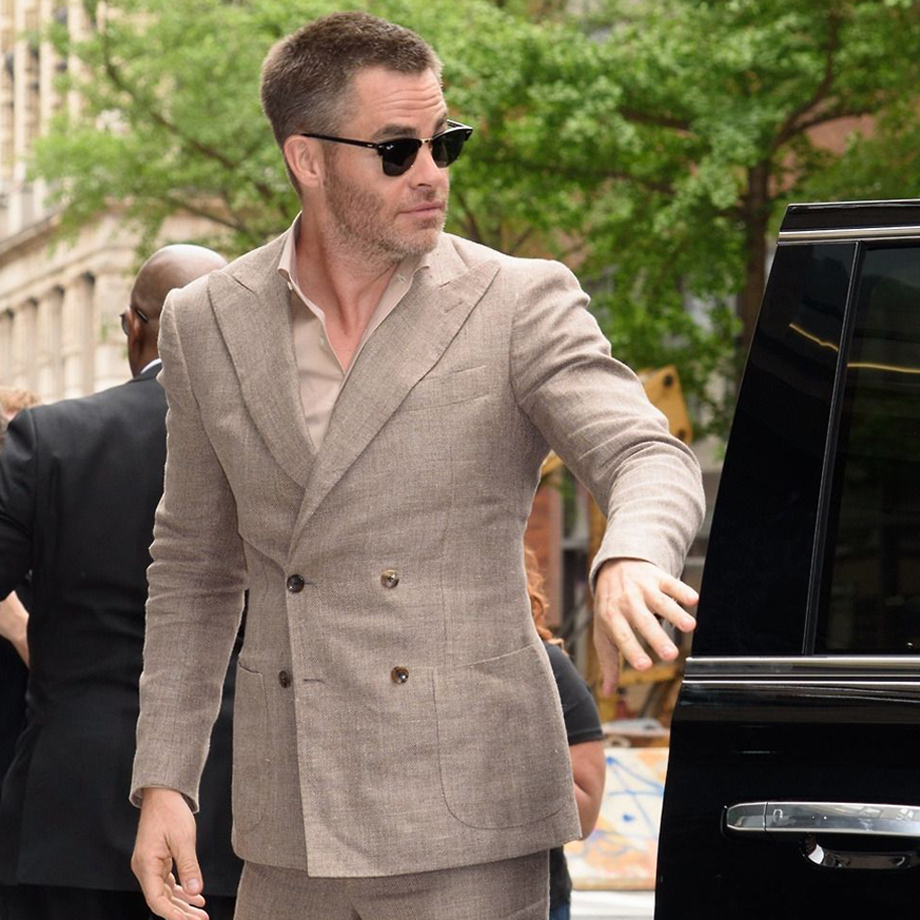 Warm-weather weddings call for light colours and airy materials. Not only does this look good, but it'll help you to remain cool and sweat free over the course of the day. A linen suit in a neutral shade, a poplin or linen shirt and a pair of brown suede shoes make a classic summer wedding outfit combination.
Linen is the best option for your tailoring as it's light, breathable and quick drying. It also has a nice texture that can provide some contrast when worn with a smooth poplin shirt. The shirt doesn't have to be poplin though, you can double up on linen to increase your outfit's heat-beating properties. In terms of your shirt's colour, white or a shade of blue will work best with a neutral shade suit.
Linen tailoring is smart, yet retains a relaxed feel. This should be echoed by your choice of footwear. Suede should be your material of choice and a medium brown is the ideal colour. In terms of style, a loafer is the most summer appropriate option.
---
What To Wear To An Autumn Wedding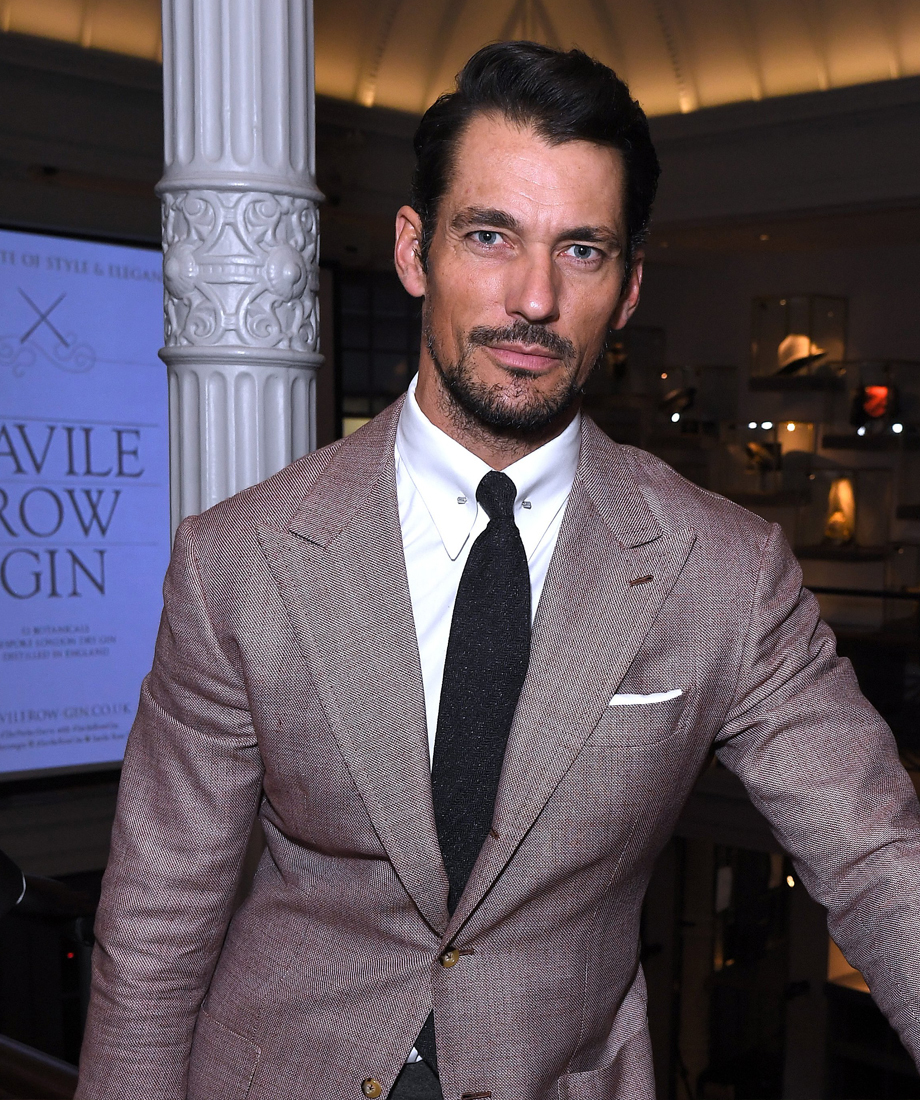 Cooler weather calls for heavier textures and more sober colours. For an autumn wedding, fabrics should be thick and substantial, with varying textures used to create contrast and depth. As always a suit is the safe option, but tailoring separates allow for more creativity and can offer a way to add some contrast in colour as well as texture.
Assuming the dress code isn't too formal, a light brown blazer in a textured fabric like tweed or corduroy is a good place to start. Layer it up with either an ivory shirt in poplin or oxford cloth and a dark floral tie.
For the legwear, a wool grey or black dress trouser will complement the brown and contrast with the ivory. A thicker fabric will keep you warm, and opting for a cotton or cashmere blend will mitigate any itchiness.
Finish the outfit off with a pair of black leather chelsea boots. Choosing a rugged commando sole over a flat leather sole will ensure you keep your footing on slippery, leaf-covered ground, and the high ankle is practical in damp autumn weather.
---
What To Wear To A Winter Wedding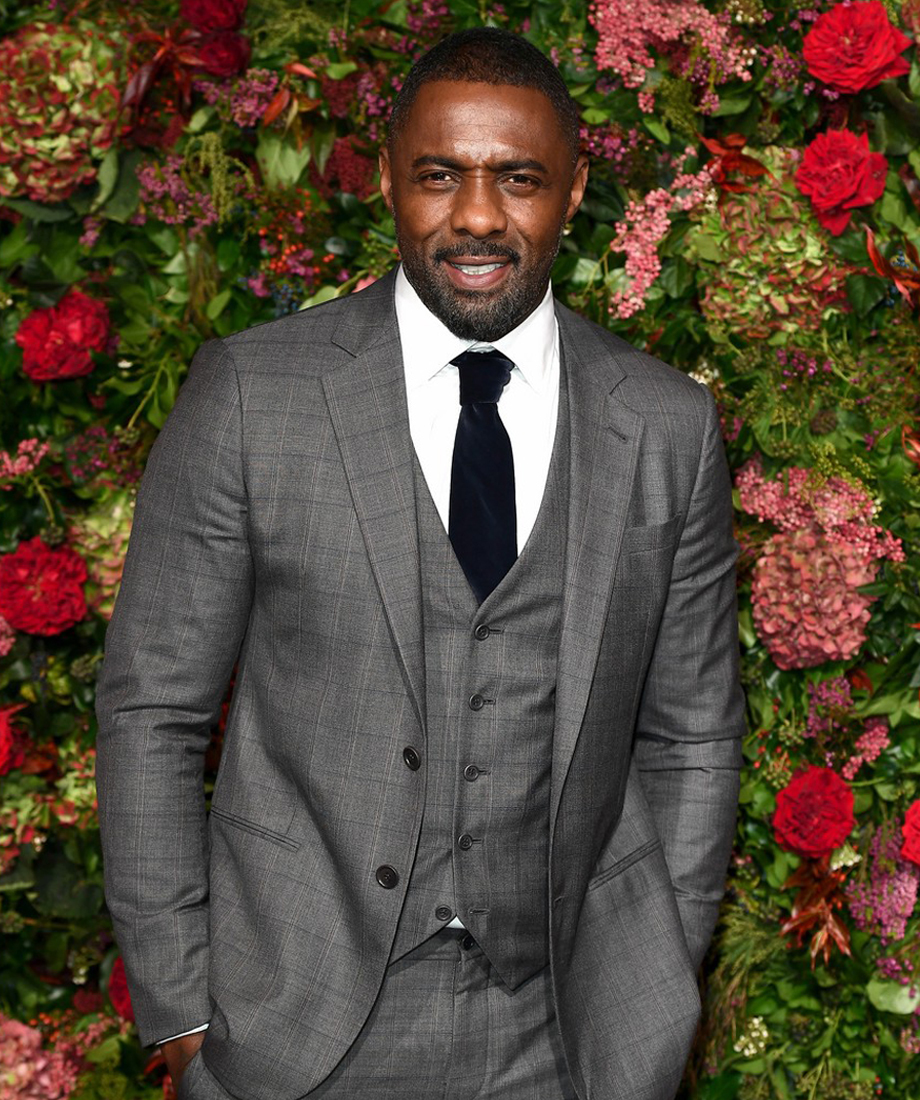 Dressing for a winter wedding is all about choosing your materials wisely. It's likely to be cold, there are likely to be extended periods of time outside and the weather may be less than favourable. For these reasons, a charcoal grey three-piece suit in a thick, woollen fabric is an excellent option.
Wearing a three-piece suit gives you the luxury of layering. The waistcoat provides an additional barrier against the cold and the jacket can be removed when the dancing begins in the evening. A wool overcoat in beige will lend the look some contrast and keep you warm when you're on your way to and from the event. Beneath it all, a crisp white shirt with a classic straight-point collar will provide a solid foundation.
Footwear needs to be weather appropriate, which means suede is out of the question. Instead, go for black leather Derby shoes and make sure they're waxed and polished to protect them from potential rainfall. Complete the look with a burgundy patterned tie and a white pocket square.
---
What Should The Groom Wear To A Wedding?
The groom should be the best-dressed man in the room. The chosen outfit should match the overall dress code of the wedding, but will fall into one of two categories: formal or semi-formal. For formal weddings morning dress should be worn. This consists of a morning coat (single-breasted and with peak lapels), a waistcoat, dress trousers, a white dress shirt, black oxford shoes, and a tie and pocket square. For everything else, a navy or grey three-piece lounge suit will suffice, but it should be tailored to perfection, if not entirely tailor made.
The cut of the morning coat is extremely important when it comes to morning dress. In the trade, they're often called 'body coats' as they should fit close to the frame and ideally be made bespoke. If you do have to hire one, make sure the tails don't cross over or splay apart when the jacket is on – this is indicative of a poor fit. In terms of colour, a navy morning coat will go well with a light grey, double-breasted waistcoat. The trousers can match either the waistcoat or the morning coat, or, for additional contrast, charcoal will work nicely too.
For less formal weddings, opt for a three-piece suit with a contrasting waistcoat. Navy with a grey waistcoat is a timeless option that will look sharp with a white poplin straight-point collar shirt. Express some personality with a patterned tie and pocket square (keep one more subdued than the other) and top things off with some high-shine (not patent) derby shoes in black.
---
What To Wear To A Wedding Reception
Missing out all the formalities that take place earlier in the day affords you greater creative freedom with your outfit. Clothing should still be smart and respectable, but there's more scope for colour, pattern and laid-back garments.
For less formal weddings, tailoring can be dressed down. Instead of wearing a grey suit with a smart shirt and Derby shoes, your suit could be worn with a dark-green polo shirt and neutral suede loafers instead. It's shill sharp, but slightly more relaxed overall.
For weddings that fall into the formal category, the safest bet is to wear a well-cut three-piece suit. Navy with a matching waistcoat is smart but subtle and will work nicely with a pair of dark-brown derby shoes.
In either case, use accessories to add colour. Ties and pocket squares boasting intricate patterns are a good vehicle for this, or you could even experiment with a patterned jacket or waistcoat.
The most important thing is to pay attention to the dress code specified on the invitation. Follow it, but not quite as militantly as you would if you were a daytime guest. Unless, of course, it's black or white tie.
About us
We are Italian custom shirtmakers who combine traditional manufacturing with digital expertise. We enable our customers to create shirts for their measurements and taste online, then we make them in Italy.
Discover more