What To Wear To The Office For Men
Discover how to make the best sartorial impression at work whether you're in a corporate, casual or home office.

Nowadays, there is no one standard version of an office, which means that office life looks very different for different people. With this in mind we've compiled a list of style tips for different types of office. From picking the right shirt for a corporate environment to looking suitably professional in an informal office space, here's advice to tackle all kinds of sartorial dilemmas.


The Corporate Office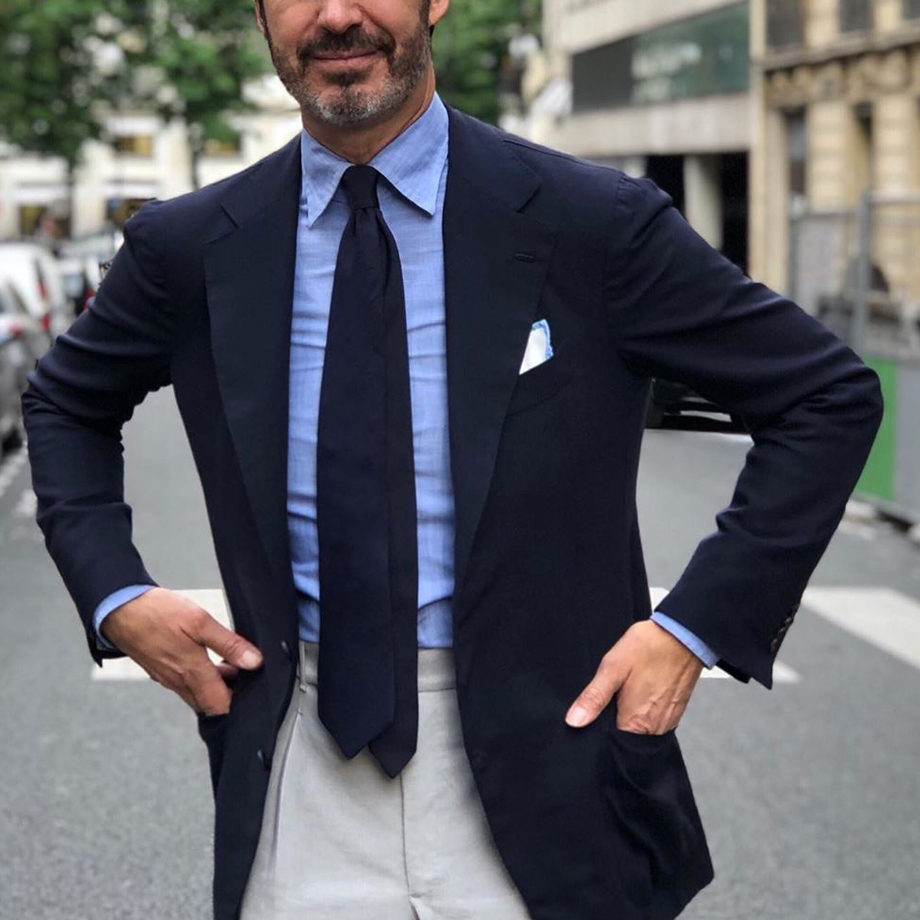 Those heading back to a formal, corporate office environment after being absent over recent years have the biggest sartorial readjustment to contend with. Tailoring, smart shirts and Derby shoes are a far cry from the hoodies, dressing gowns and slippers of pandemic life, but there's no denying they look better and can still be comfy too.
Comfort is so important when you're going to be spending the lion's share of the week wearing workwear, so pay special attention to fabric and fit when piecing together your working wardrobe. A classic poplin shirt in either white, pale pink or pale blue is a good place to start, as the material is smooth, soft and breathable, and the colours are incredibly versatile. Once you've settled on a style of shirt that works for you, it's a good idea to stock up. After all, this is going to be your uniform for five days of the week, and having more shirts in your rotation will keep each pristine for longer.
Most corporate offices will require a suit and tie. For the suit, any shades that fall under 'grey' or 'navy' will work well with the above shirt colours. As a rule of thumb for your tie, bright colours are best avoided in favour of muted tones, and if there's a pattern it should be subtle as opposed to statement-making. To finish, black Oxford shoes are the most formal choice for footwear in the office and will pair well with practically any tailoring.
---
The Smart Casual Office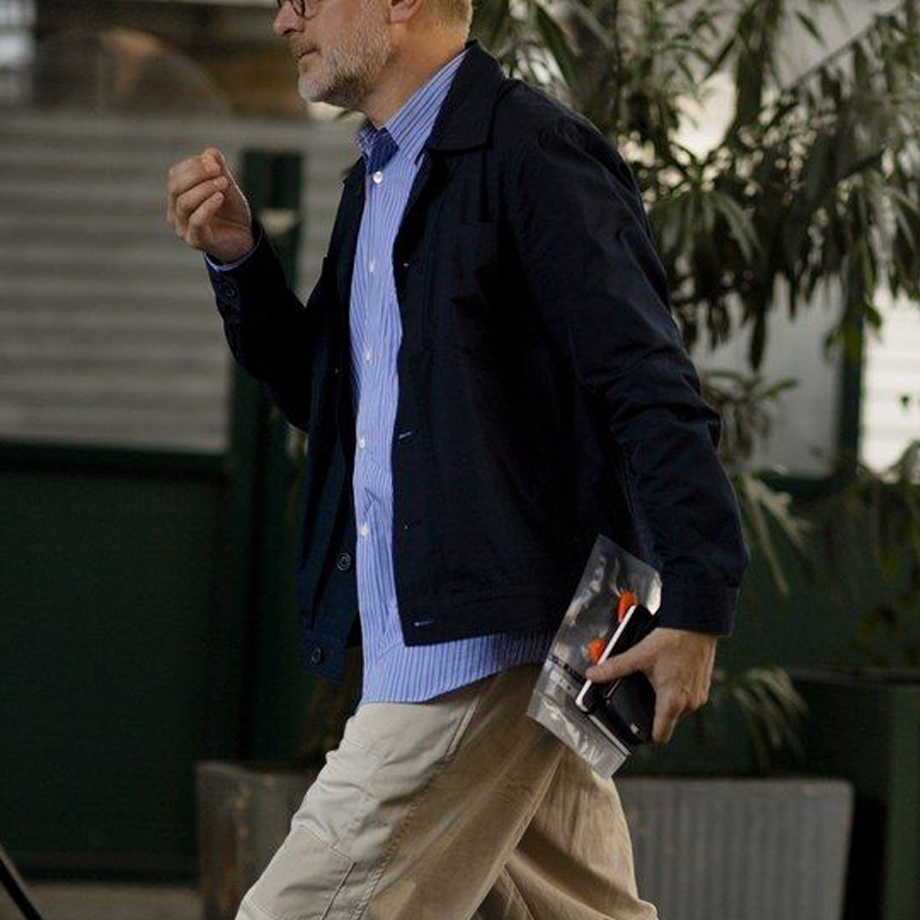 If your office falls somewhere between formal and informal, you have plenty of options. The downside is that it can be tricky to strike the right balance between the two. You don't want to turn up head to toe in tailoring, but eyebrows may be raised if you strut into your office wearing a pair of jeans.
The best way to tackle this is to stick to failsafe smart-casual garments. Take Oxford shirts for example. They're smart enough to be worn with most tailoring, but won't look out of place when worn with a pair of casual trousers either. A perfect starting point for putting a smart-casual office uniform together.
Chinos are also a smart-casual classic which will fit in nicely into this type of office. They're neat without being dressy and in colours such as navy and khaki they're extremely versatile. When wearing chinos with a shirt aim to have contrast between your upper and lower half. So, if you're wearing a light shirt, opt for dark trousers and vice versa.
If you need to switch between smart and casual style during the day you can add or subtract an unstructured blazer, sticking to neutral colours such as beige, grey or navy. Then complete your look by slipping on some leather or suede shoes in a dark brown shade.
---
The Creative Office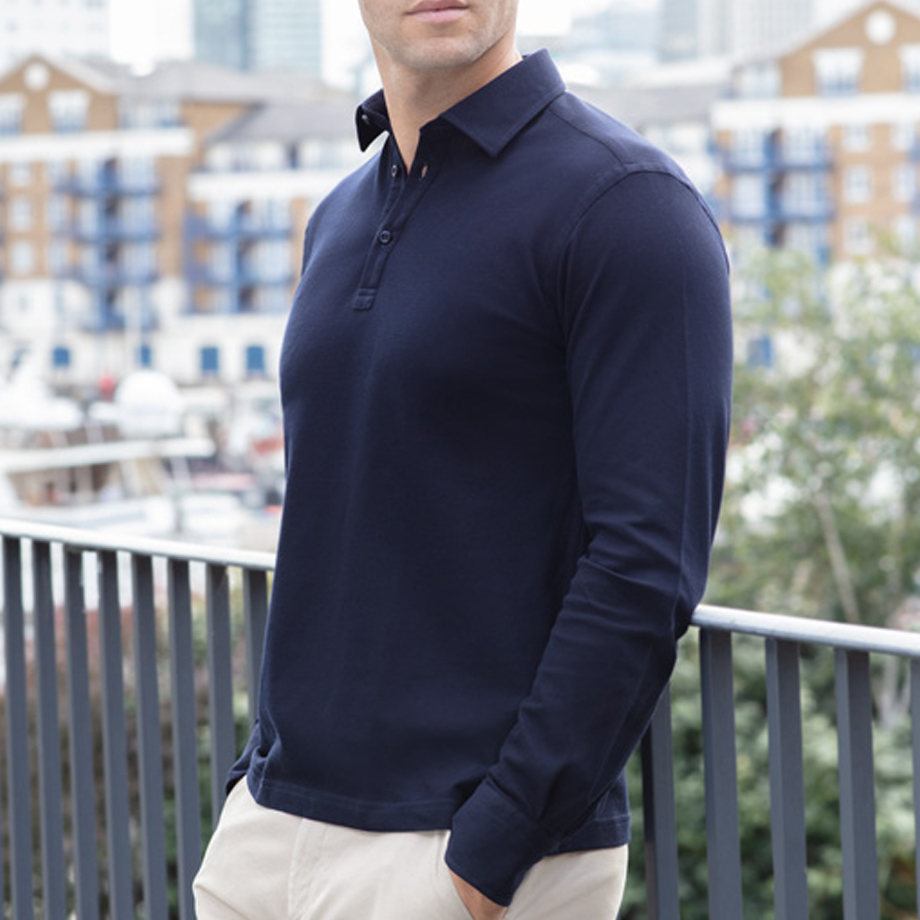 If you work in a field such as advertising or design, your office probably doesn't have a 'dress code' so to speak, which means you can essentially wear what you like. It's fine to wear comfortable, informal clothing, but you'll still need to look presentable and like you've made an effort.
Again, an Oxford shirt is a good option, but it doesn't have to be worn buttoned up. Instead, you could wear one unbuttoned over a T-shirt and neatly roll the sleeves up in warmer weather. A long sleeve polo shirt can also work well in this type of office setting as the style is comfortable and relaxed, yet smarter than a regular T-shirt thanks to the collar.
On your bottom half it's advisable to leave loungewear and sportswear at home. Instead reach for jeans, chinos or a pair of wool trousers with an elasticated waist. In terms of colour, it's best to avoid anything overly bright or eye-catching and stick to black, navy, beige or khaki. In this most casual of offices, you can get away with white slip-on or low top trainers, so long as they're clean and well looked after.
---
The Home Office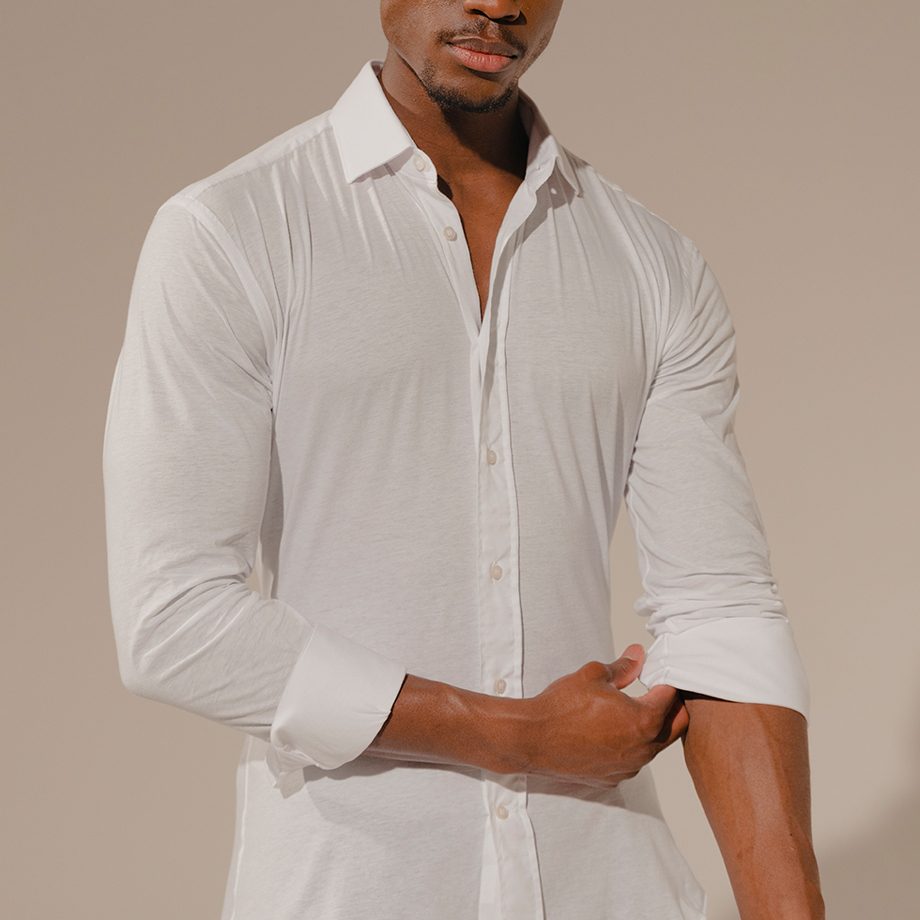 For some there is no requirement to work in a structured office environment at all. So, if you're working from home permanently it can be easy to let sartorial standards slip. But remember, even though you're in the comfort of your own home, the people on the other end of your video calls might not be, which means that your top half must look moderately professional at the very least.
Advice here is simple. Swap your T-shirt and jeans for a relaxed jersey shirt and drawstring trousers which will ensure that you look more professional without compromising on comfort.
About us
We are Italian custom shirtmakers who combine traditional manufacturing with digital expertise. We enable our customers to create shirts for their measurements and taste online, then we make them in Italy.
Discover more