White shirts: the ultimate carte blanche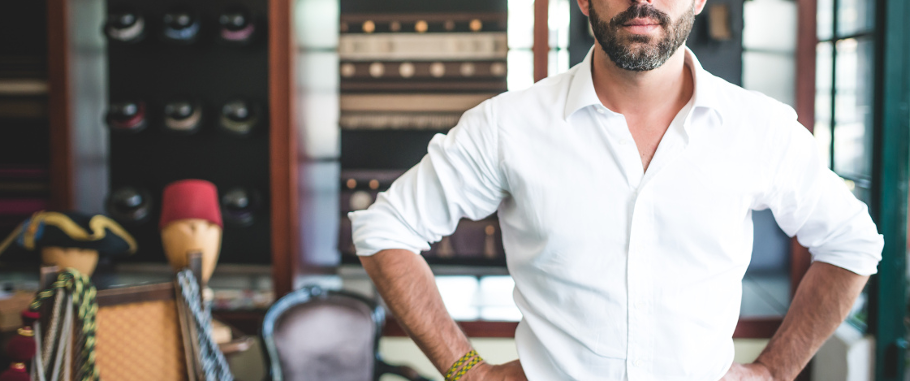 There are many reasons why white shirts are such a staple in our lives. While we may not agree on what they may be, they resonate in all of us as an important feature in our wardrobes. For this reason, they cemented themselves as the carte blanche to almost every cupboard in the world. Many people interpret plain white as the epitome of a classic and transformable piece of clothing that can be easily adjusted to suit professional and casual environments. From work and play, day and night, white shirts are vital in being a tool to convey the precise image we wish to represent.
The white shirt has solidified itself as the most popular choice for people in the workplace. Today, employees wear them to remain true to office traditions or uphold respected conventions. White is subtle yet elegant; it is bold but respectable – simply the most perfect and helpful item of clothing to lead you to sartorial completion.
There are other reasons why people agree that white shirts so important. As previously mentioned in our 'Famous Five' article, white can be considered a starting colour for many outfits – a blank canvas allowing people the opportunity to test and challenge any and all conventions they may face in their office. For decades, white has gleaned professionalism and honoured traditions. Now, men can use it to highlight a vibrant tie or colourful jacket. White shirts beg for careful thought: how will you choose to express yourself in this world?
Apposta provides quality fabrics and subtle textures that complement a man's unique taste and intention for his shirt. It has long been a supplier of hundreds of white fabrics suitable for attitudes that represent a wide range of settings – designed into a shirt and made perfectly. Wearers of plain white need not place themselves in a corporate box, nor must they project a message of unorthodoxy. The perfect balance between two conflicting ideas, they wear the ultimate carte blanche. We can all agree on white's diversity and range; we can all agree to use it the way we know best.
About us
We are Italian custom shirtmakers who combine traditional manufacturing with digital expertise. We enable our customers to create shirts for their measurements and taste online, then we make them in Italy.
Discover more