The white shirt deserves an Oscar. It has starred in countless iconic movies and has made many an actor. We look at how the classic sartorial mainstay plays such an important role in creating a character.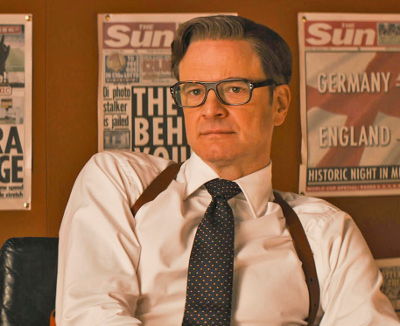 The English Gent: Colin Firth as Harry Hart in 'The Kingsman'
Our first style Oscar goes to Colin Firth in 'The Kingsman'. A film raved for its leading man's suave style, spy Harry Hart is styled as a distinguished, refined-English-gentleman. Impeccably dressed in a dashing double-breasted suit and jet black Oxford lace-ups, his shirt choice is somewhat specific. A man with high standards demands only the best, Sea Island cotton to be specific, which boasts a unique bright lustre that improves with wear. His cuffs are French (of course) and are always exactly half an inch on show.
---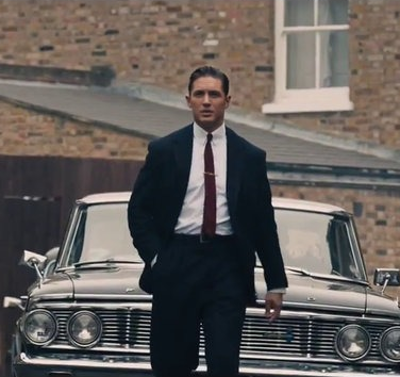 The man who means business: Tom Hardy as Reggie Kray in 'Legend'
Next up is tough man Tom Hardy as Reggie Kray. Confident and cool, this look means business. The shoulders on the single-breasted suit are strong and the statement tie is always clipped into place with a gold pin. His shirt is close-fitting but comfortable, woven from cotton and elastane for that bit of stretch and durability, and the point collar is razor sharp. Tip: to achieve Reggie Kray cool, your shirt measurements should be spot on to create a regular close fit, increased comfort factor and inarguable elegance. If you're going to ditch the tie, which is acceptable for this look, make sure it has a stiff collar with removable stays.
---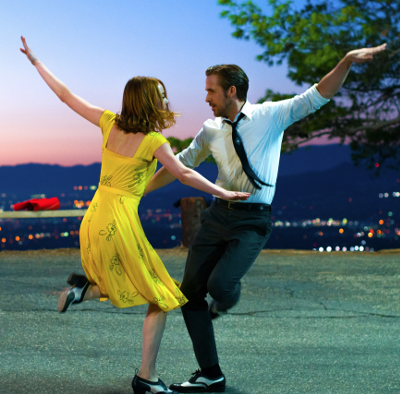 The free spirit: Ryan Gosling as Sebastian in 'La La Land'
And last (but not least), is a man who should receive an award for his outfit-efforts alone, is Ryan Gosling as Sebastian in 'La La Land.' The jazz musician's style is relaxed enough to dance in yet retains a certain level of smart that is retro without being kitsch (think open-collar shirt tucked into flat front trousers). He makes day-to-day suiting look easy and effortless – his clothes fit him well but they're not overly tailored, and he's not afraid to roll up his sleeves and, well, dance. The shirt should be cut for an easy fit and woven from a textural fabric, such as linen. It wouldn't be massively out of character to add an extra fashion detail, such as embroidered initials or pattern inserts at the cuff and collar.
About us
We are Italian custom shirtmakers who combine traditional manufacturing with digital expertise. We enable our customers to create shirts for their measurements and taste online, then we make them in Italy.
Discover more