Introducing: Untucked Shirts For Men
Discover more about our untucked men's shirts and how to wear

What Are Untucked Shirts?
Untucked shirts are shorter than standard with a different side length and a straighter hem. This makes them ideal for wearing without tucking into your trousers. An untucked shirt's hem should cover your belt and about half of the back pockets of your trousers.
We offer a range of pre-designed untucked shirts which feature casual collar styles to help you to achieve a relaxed look when wearing. Or you can choose any fabric from our inventory then create an untucked shirt from scratch. As you follow the process of making your shirt you'll have the option to make it an untucked style. We also allow you to apply the untucked style option to any existing shirt design on our site.
You do not need to adjust any measurements yourself, as we will take care of this automatically when the untucked option is selected.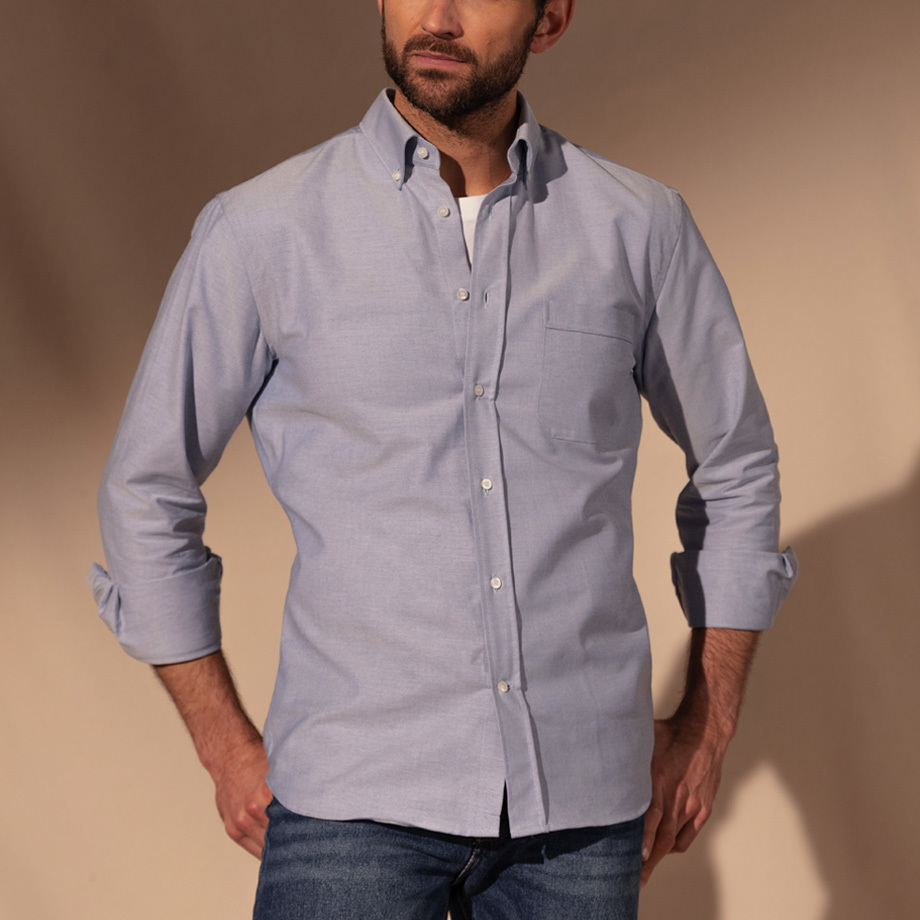 How To Wear An Untucked Shirt
For a versatile weekend outfit, try wearing a pale blue untucked Oxford shirt over a white T-shirt. Add some straight leg indigo jeans, dark navy socks and white low-top trainers to finish. When the weather is cooler wear a crew-neck black jumper over your shirt along with a navy mac.
Although untucked shirts are generally casual they can be worn in some workplaces. Pair a white button-down untucked shirt with straight leg black chino trousers. black socks and brown Derby shoes. This will create a look that feels both informal and professional.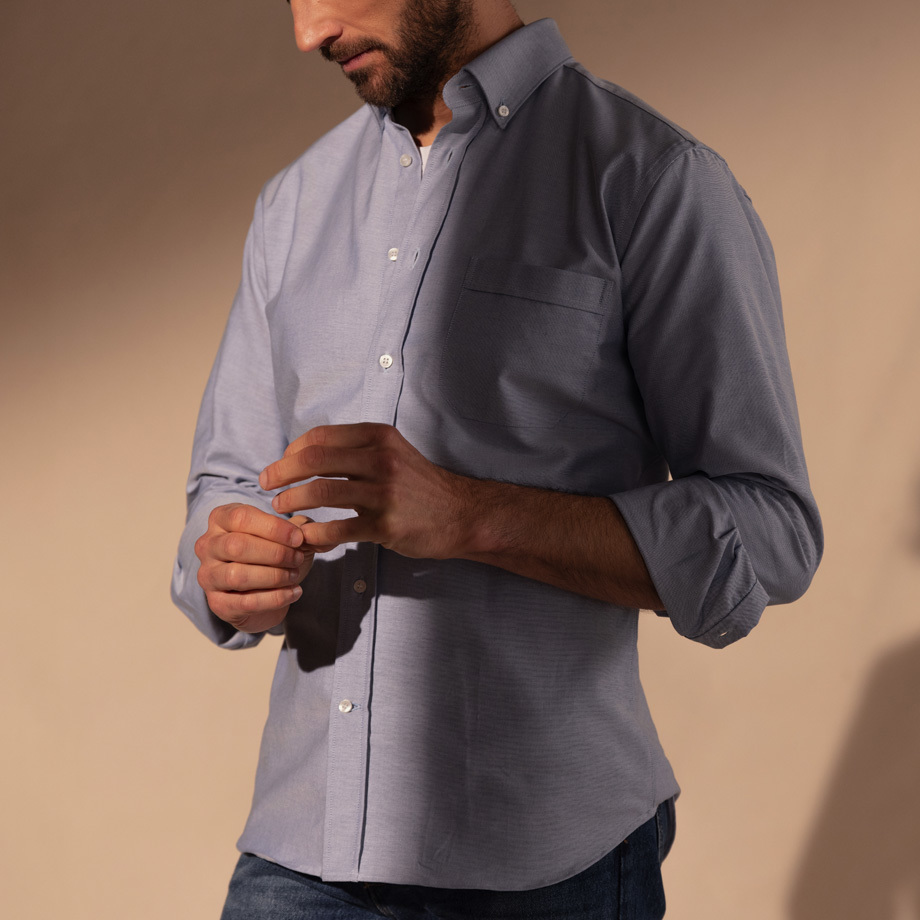 About us
We are Italian custom shirtmakers who combine traditional manufacturing with digital expertise. We enable our customers to create shirts for their measurements and taste online, then we make them in Italy.
Discover more