Discover Italian Men's Luxury Shirts
Crafted from the most luxurious and exclusive fabrics available, our luxury men's shirts are sure to impress thanks to their exceptional properties.
Our luxury shirts are custom-made in Italy and promise to add refined style to your wardrobe. These shirts are all crafted from fabrics which have been carefully sourced from world-renowned suppliers for their outstanding quality and properties.
Egyptian Cotton Shirts
Egyptian cotton is considered to be among the finest fabrics available for shirtmaking. This type of cotton is woven from high-quality, extra long staple fibres which are harvested by hand from the Nile delta region. Egyptian cotton is known for its exceptional smoothness, softness, strength and brightness.
For the most formal events, a white Egyptian cotton shirt will add fine quality and luminosity to your outfit. Our online fabric inventory contains both Giza 45 and Giza 87 Egyptian cotton which you can use to create your own Italian custom-made shirt.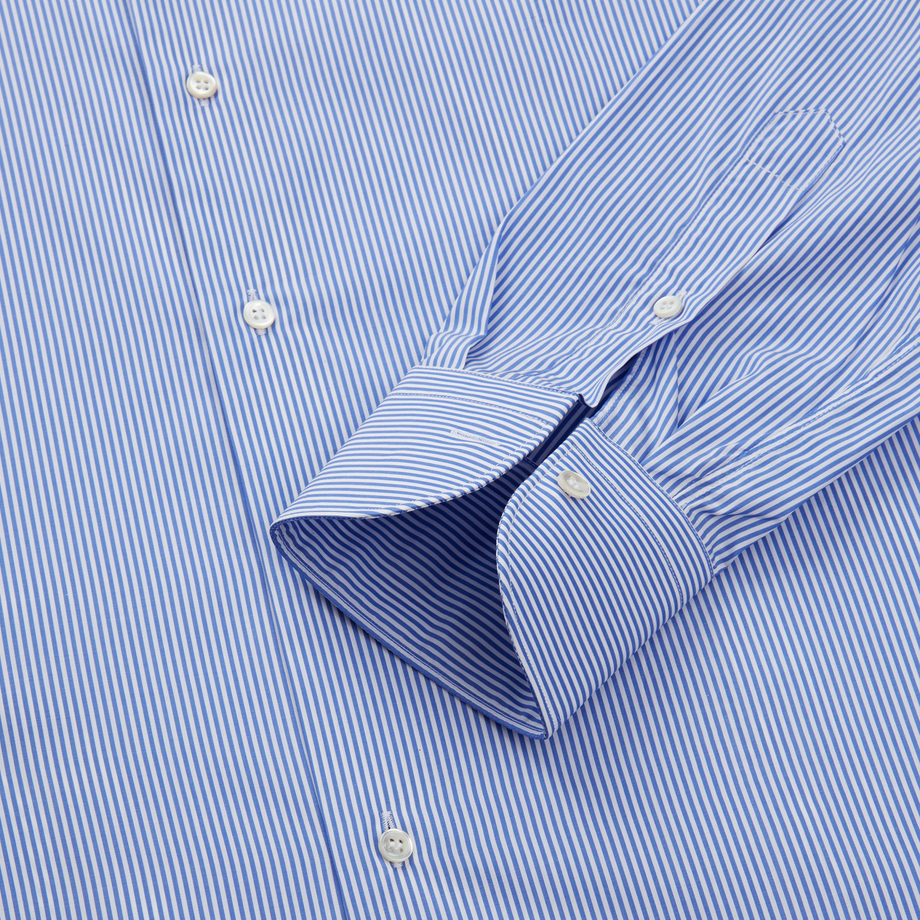 Sea Island Cotton Shirts
Sea Island cotton is the world's rarest cotton, representing less than 0.5% of global long staple cotton supply. The plant from which Sea Island fibres are sourced is grown in the Caribbean, predominantly on the islands of Barbados, Jamaica and Antigua where unique climatic conditions allow the fibres to grow to impressive length. These carefully cultivated extra long staple fibres give the finished cotton shirt fabric unrivalled strength, brightness, silkiness and uniformity.
All of the world's supply of Barbados Sea Island cotton is sent to the fabric supplier David and John Anderson which provides the fabric for Apposta Sea Island cotton shirts.
Due to this fabric's exceptional fineness and brightness, a white Sea Island cotton shirt will make a wise choice for special occasions such as weddings and formal dinners.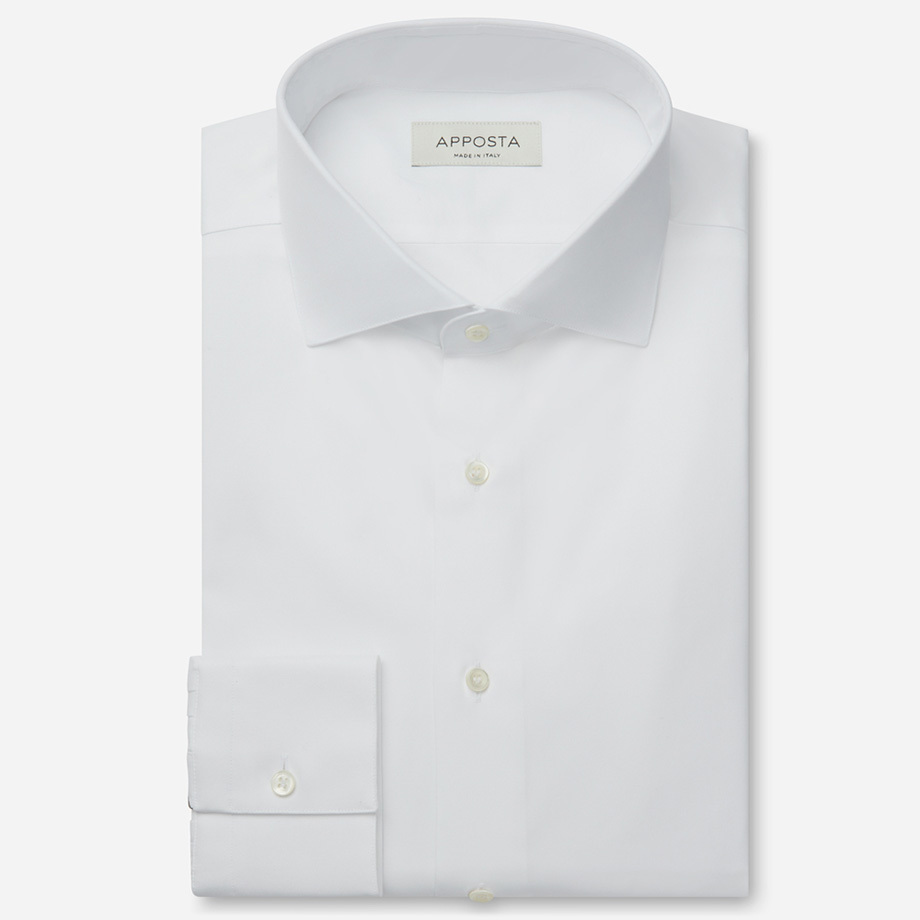 Supima Cotton Shirts
Supima cotton, also known as American pima, is a type of cotton which is grown in a handful of states on the west coast of America where the climate is hot and arid. Supima cotton fibres make up just 1% of the world's total cotton produced and grow to an average length of 1.5 inches compared to 1 inch for standard cotton fibres.
The resulting shirt fabric boasts superior qualities such as exceptional softness, pilling resistance and colour retention. Supima cotton shirts are also twice as strong as regular cotton shirts.
Although considered a luxury fabric, Supima cotton shirts are incredibly versatile. The comprehensive choice of colours and weaves of Supima cotton in our fabric inventory cater to a wide variety of needs and tastes.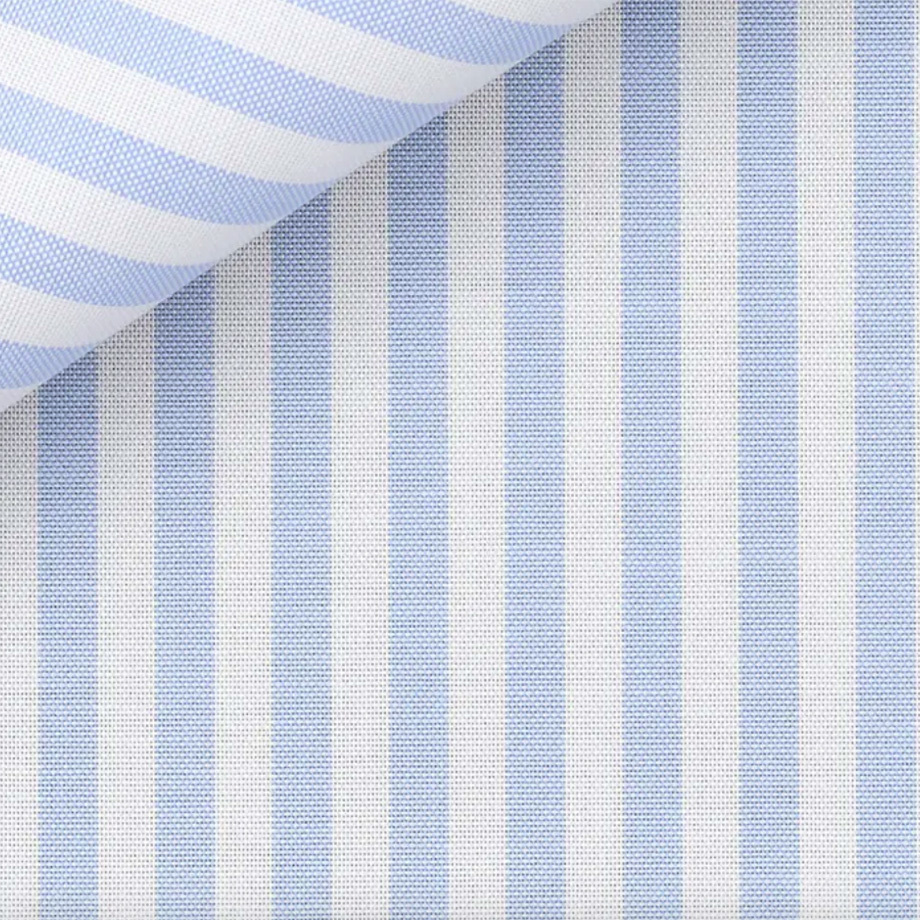 Normandy Linen Shirts
Normandy linen is a type of fabric woven from flax plant fibres which are grown in Normandy, France. The area's proximity to the ocean allows for a combination of sunshine, rain and wind, while the soil in this area is nutrient dense. This creates an ideal set of circumstances for growing the flax plant from which Normandy linen fibres are obtained.
Normandy linen shirts possess exceptional qualities in comparison to standard linen shirts. Desirable properties include: softness which will improve with age, the ability to dry quickly, absorbency, breathability and durability.
Normandy linen shirts can be worn to add elegant style to your hot weather or holiday wardrobe. They can also be worn as part of a summer wedding outfit to keep you feeling cool and looking refined.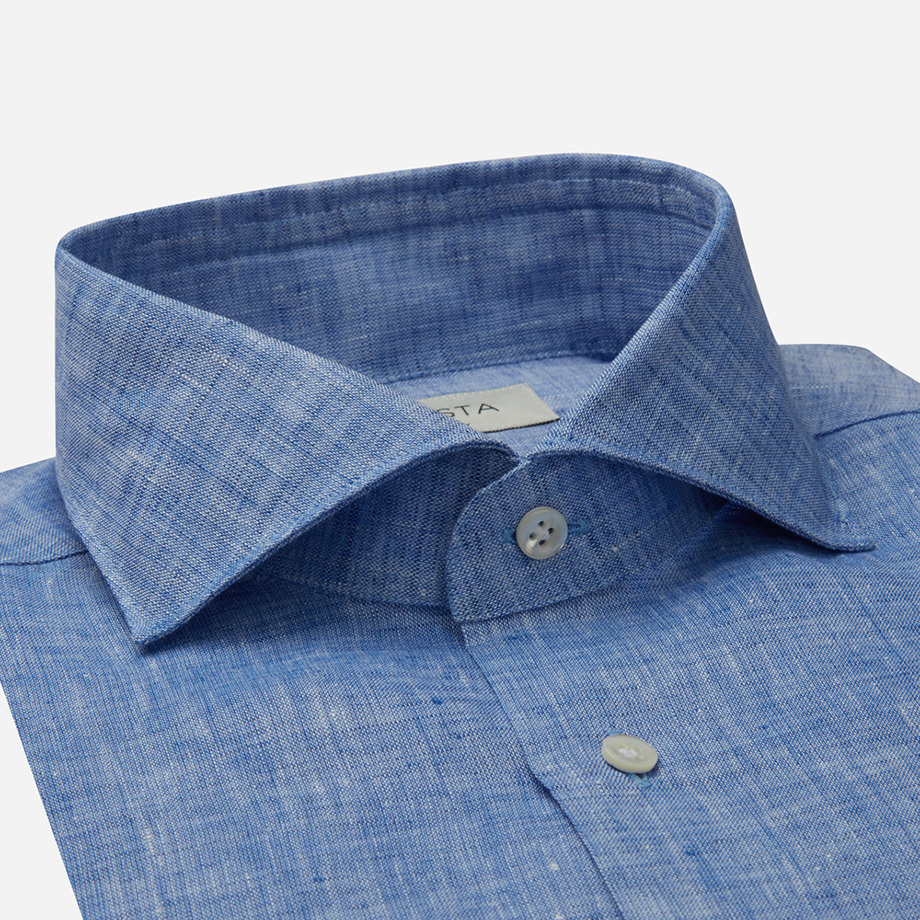 About us
We are Italian custom shirtmakers who combine traditional manufacturing with digital expertise. We enable our customers to create shirts for their measurements and taste online, then we make them in Italy.
Discover more