A Guide to White Shirts
Discover 4 white shirts which are suitable for different occasions
The white shirt occupies a special place in a man's wardrobe, due to its timeless style and versatility. However, there are important differences between styles of white shirts. In this article we'll introduce you to 4 white shirts and explain when you should wear each one.
All our shirts can be made for your exact measurements by our expert shirtmakers in Italy at no extra cost.
For Everyday Wear
This classic white cotton shirt epitomises the simplicity required from an everyday white shirt. Its versatile straight point collar allows it to be worn with or without a tie. Regular cuffs ensure that it feels appropriate for both formal and informal settings. The shirt's poplin weave fabric is soft, durable, wrinkle-resistant and breathable. This means that it can be easily added to your work wardrobe.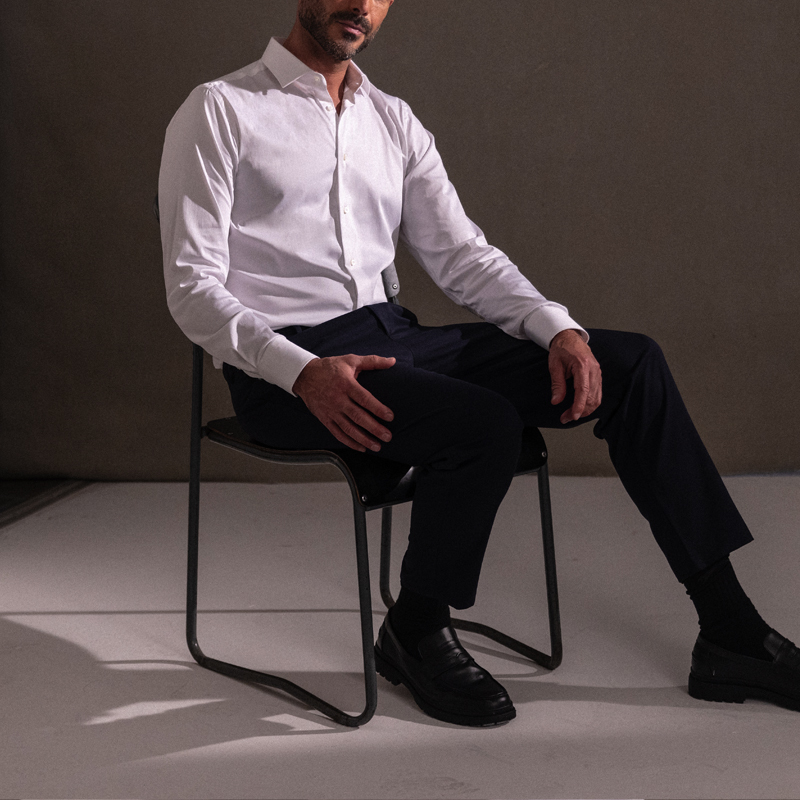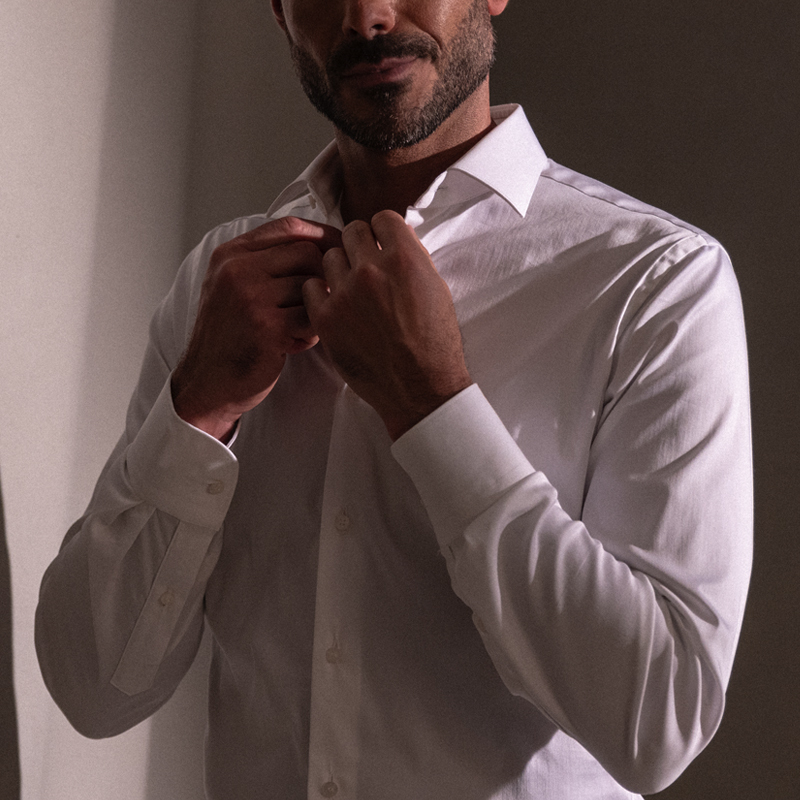 For Casual Wear
Wearing a white shirt in casual settings is an effortless way to ensure you always look presentable off duty. This white shirt features a textured Oxford weave and a button-down collar. These design details add a relaxed aspect to this wardrobe staple. You can easily pair this shirt with chinos or jeans on the weekend.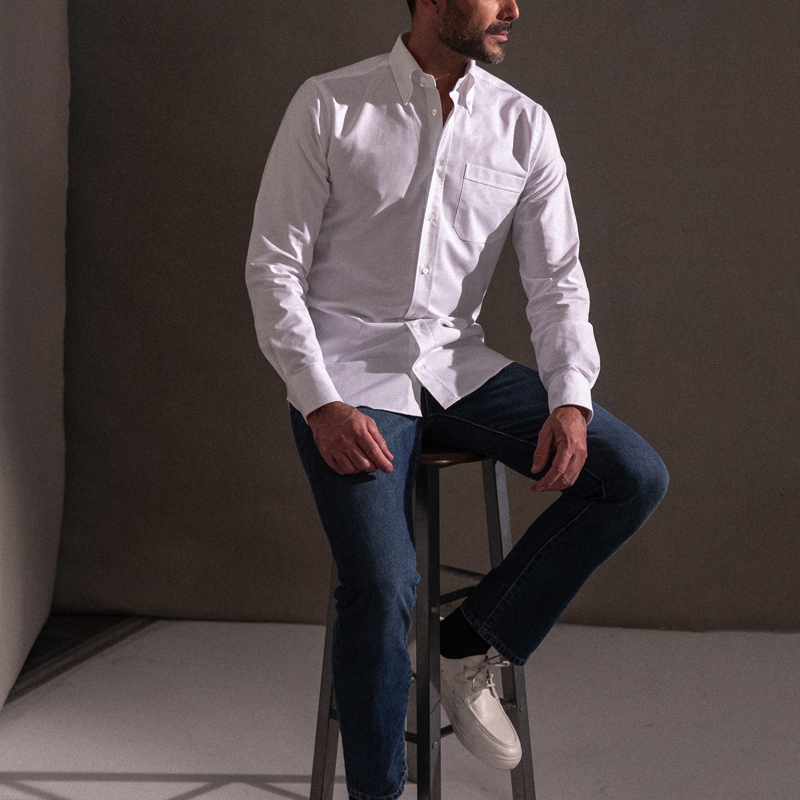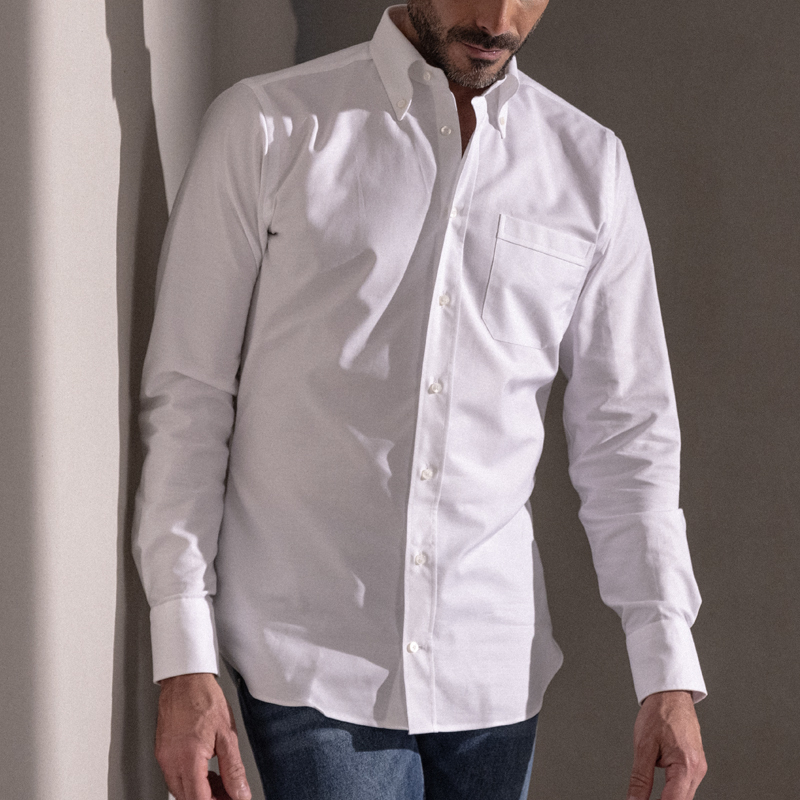 For Special Occasions
White shirts are an integral part of special occasions thanks to their simplicity and sophistication. This design is crafted using pure cotton fabric from the Albini mill. The fabric's twill weave gives this shirt a thicker construction which works well for special occasions. The shirt's semi spread collar is an elegant design feature which is ideal for wearing with a tie.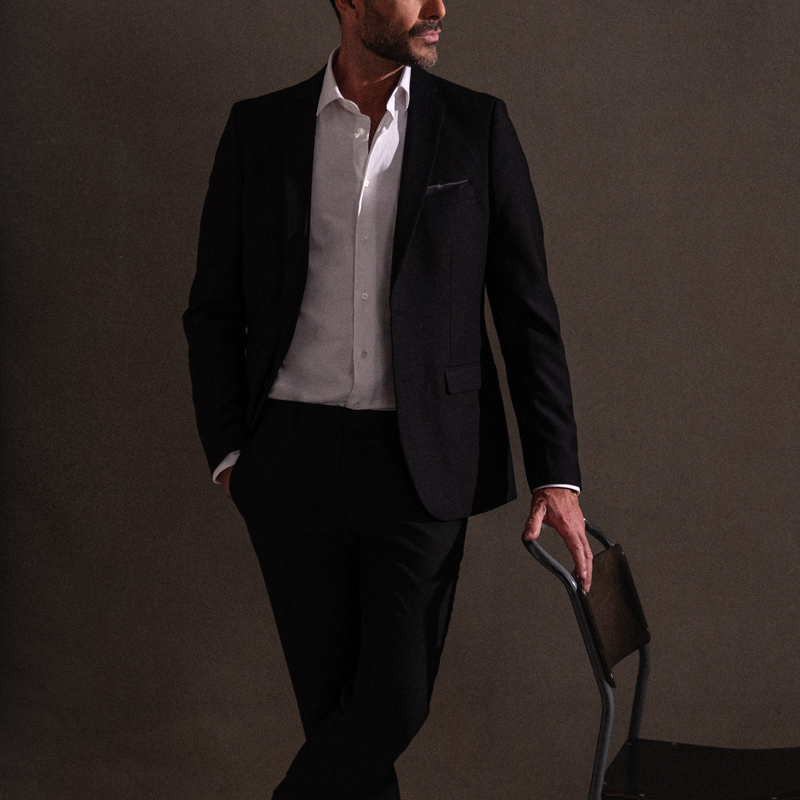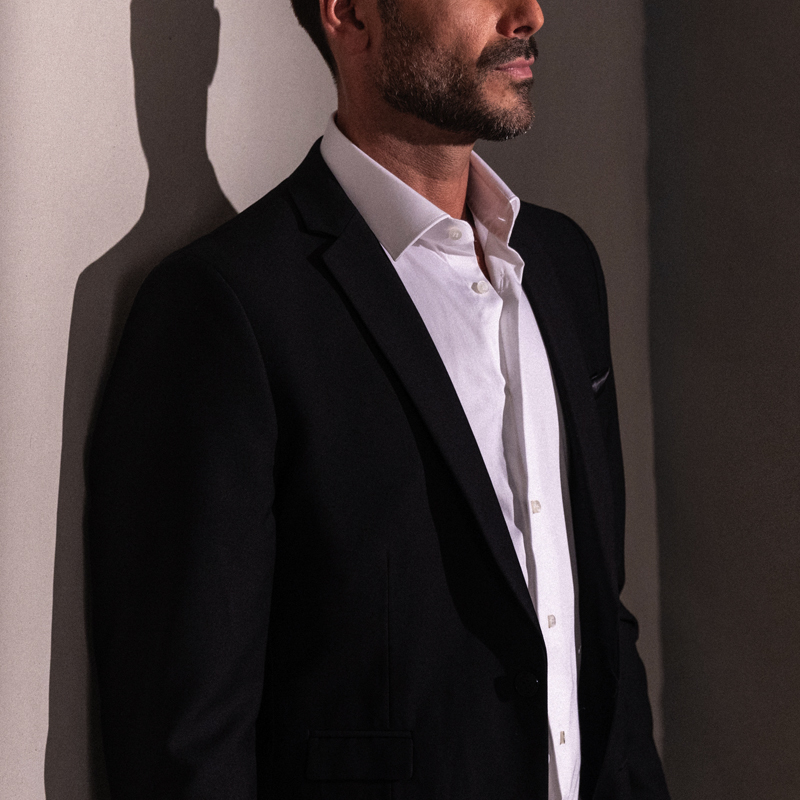 For Summer
White shirts are useful during summer due to their ability to reflect heat. The best choice of fabric is linen which will help to keep you comfortable and dry. This linen shirt features a band collar which adds a casual, contemporary feeling. Wear it with tailored shorts and sandals for a smart daytime summer look. For evenings you can wear it with beige tailored trousers to look sophisticated in the heat.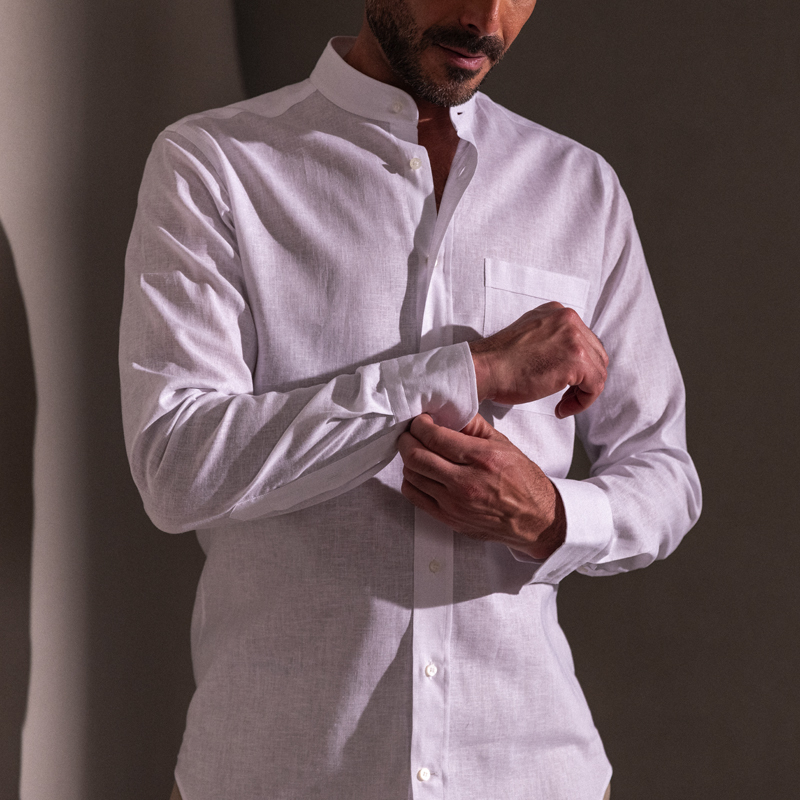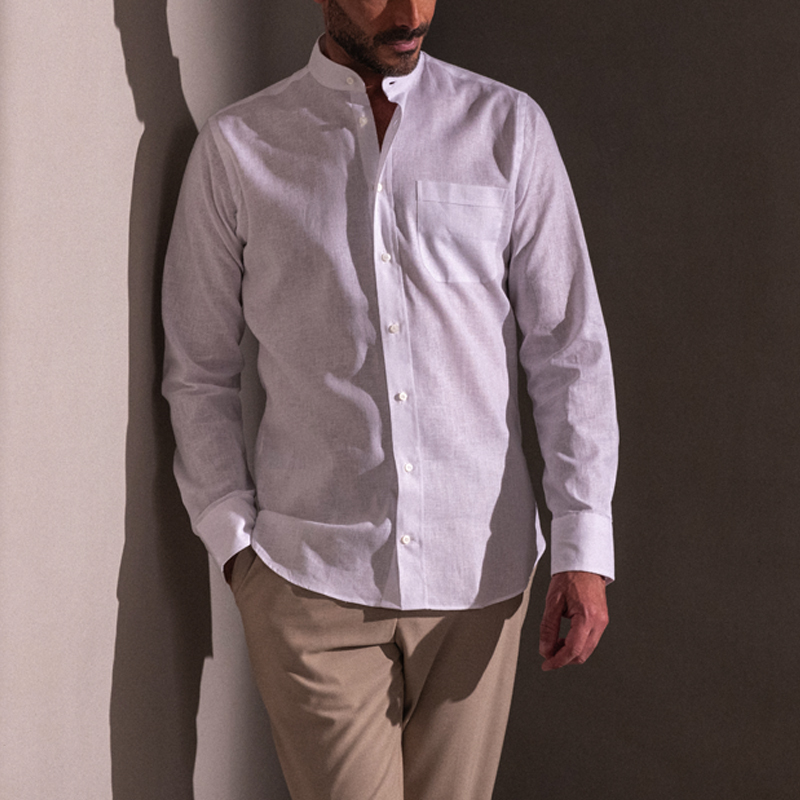 About us
We are Italian custom shirtmakers who combine traditional manufacturing with digital expertise. We enable our customers to create shirts for their measurements and taste online, then we make them in Italy.
Discover more